How Much Will Your Monthly Mortgage Cost?
|
Buying a house is a rewarding and life-changing commitment and, unless you are able to pay in cash, most purchases come with a monthly mortgage payment. How the payment is determined is one of the most confusing calculations! The payment is determined by many variables including the purchase price of the house, the down payment amount, the length of a loan and the interest rate, plus other additional costs. 
And, once that is determined, this amount will most likely take a nice chunk out of your paycheck for many years to come, so it's crucial to work with a reputable lender to get approved for the best mortgage loan that fits your budget. Here are some tips:  
Use an online mortgage calculator to get a feel for the different options available
 Online calculators are a helpful way to wrap your mind around how monthly payments are calculated and the different ways to structure home purchases. There are many online calculator tools to help you predict your monetary responsibility depending on different down payments, property tax amounts and interest rates. These calculators can be a great starting point to give you an idea of what you need to budget.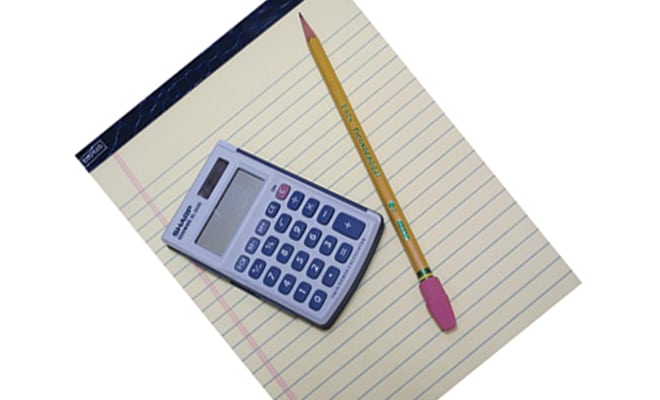 Get a ballpark idea of what you can afford to spend
Before beginning a house hunt, go over your household budget. Itemize your expenses and list your debts, assets and financial responsibilities. Besides giving you a ballpark idea of your monthly budget, these numbers will help you get pre-qualified for a mortgage loan. This will help lenders estimate how much they are able to lend when you're ready to purchase.  
Find an honest, reliable Realtor®
In addition to steering you to a neighborhood where you want to purchase, a trustworthy Realtor® can help you determine a realistic mortgage amount for your situation. Realtors® can also help connect you with the best lender who can cater to your specific loan needs. 
Be aware that mortgage payments will include extra expenses
Typically, the bulk of a monthly mortgage payment is composed of loan principal and interest. However, there are other important expenses on top of these that feed into total monthly costs. Such as: 
Private Mortgage Insurance (PMI) – for down payments less than 20% of the purchase price.  
Escrow Account – to cover annual homeowner's insurance and property taxes. 
Homeowner's Association (HOA) – a monthly maintenance payment for condominiums or homes located in certain neighborhoods.
All mortgage loans are not created equal
Mortgage loans generally fall into two categories: Fixed rate and variable rate. Fixed rate, as its name implies, has an interest rate that's fixed — or locked in — at a certain percentage for the life of a loan. This is good because you can budget for a steady monthly mortgage payment. Variable rate loans, however, have an interest rate that changes. This means your anticipated expenses are less predictable and can decrease or increase, and sometimes significantly. If you are a veteran or reservist, you may be eligible for a VA home loan, financing with low closing costs and historically low rates. Also, under the Federal Housing Administration (FHA), some borrowers can apply with less rigorous lending standards as well as lower down-payment requirements. 
Get pre-approved for a mortgage loan
Once you've done your homework, and you're ready to buy, the next step is to get pre-approved for a mortgage loan. It's a good idea to select a local financial institution where you can contact a mortgage loan officer who can guide you thru the application process.  
Conclusion
The team at Artisans' Bank can help you find the best loan for your needs. To find out more, contact Artisans' Bank at 302-884-6868 or visit www.artisansbank.com. With twelve offices to serve all of Delaware, they can offer you a wide selection of home lending products to meet your financing needs.