How Does Erncol "Do it" Differently?
|
Ern Angiolillo, Owner
Article By:
Toni Renée Leslie
I could go on and on, an endless litany of headlines and catch phrases exist in support of buying and thus "giving" diamonds and over time those catch phrases have taken hold in our minds and what was once just good copy writing has evolved into pure fact. There's no doubting the allure of diamonds, jewelry in general seems to have a near magical effect on people. Something about the union of precious metals and gemstones forged together casts a spell on the recipient
– a special relationship is instantly formed when a gift of jewelry is given.
Erncol Jewelry Shoppe has been creating those exact special relationships at 4007 Concord Pike, for over 20 years now. Owner, Ern Angiolillo didn't necessarily grow up dreaming of one day selling diamonds, but he did watch his parents—John and Phyllis Angiolillo, Erncol's original proprietors, create hundreds of "special relationships." Many of those relationships are still loyal clients to this day. Styles and spending habits have changed over time but the way Erncol does business is exactly the same.
Every independent jeweler has great customer service, it's as necessary as having diamond studs in their showcase, other's claim to have the lowest prices and the highest quality. So when it comes to precious metal and gem stones, how does Erncol do it differently? "It's almost impossible to set yourself apart in this business, we all have diamond rings, gold bracelets and sapphire pendants to sell, I know that my customer service is top notch, but really I think it's our custom design, repair and re-fashioning that sets Erncol a part.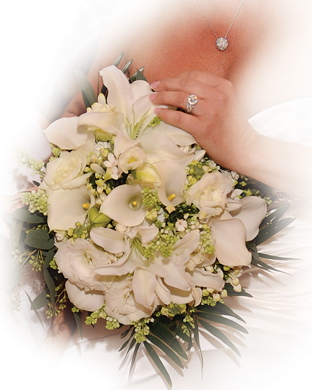 We have long-standing clients that have as many as sixteen custom designed pieces from Erncol, it's really become our defining service,"
states Angiolillo. In addition, to services such as these that many jewelry stores aren't interested in or simply don't have the technical knowledge to fulfill, Erncol has an atmosphere that is 100% genuine, Angiolillo "keeps it real". There are no slick sales pitches or bright red $99 sale signs and you can bet that you won't see Ern in a suit and tie. What you will get is an up to the minute Eagles update, Ern actually sitting at a jeweler's bench to make a repair and if you are so inclined, bring in your grandmother's topaz brooch and he'll discuss how you can transform it into a  jaw dropping cocktail ring. There is no pretense at Erncol and don't even think about looking elsewhere to find a better price, because…
much of what you see at Erncol is completely unique and won't be elsewhere.
It's a different world than the one Angiolillo's parents lived in when they opened Erncol – so named for their two children, Ernest and Coletta. Not everyone shops for jewelry as often as they once did, but one thing that hasn't changed, is that people still fall in love and want to give the object of their affections a diamond. "For many guys this is the most money they've ever spent on a single item and it can be scary. I think I have a way of putting them at ease and making it a cool experience, whether they have $1000 or $10,000 to spend," says Angiolillo. The engagement ring, wedding band client is the heart and soul of the independent jeweler's business and Erncol is highly adept at giving their clients exactly what they want. It's a challenging time in retail period, but
Erncol Jewelry Shoppe does do it differently
and that's what it takes to survive these days. Angiolillo says that future plans include further developing and marketing the website www.erncoljewels.com, holding in-store jewelry re-fashioning events and expanding the existing Bridal collection to include a Petite platinum line from the much-loved Romance brand.
Testimonials:
•  "I took my diamond tennis bracelet to Erncol's for a clasp repair. Not only was it repaired for a very reasonable cost, it was so clean and polished, it looked better than new".    ~ Nancy K.
•  "Thank you for the beautiful bracelet. I was so touched by your kindness and encouragement and your understanding o fexactly what I was looking for. Please know that I will wear it proudly in honor of your sister and all of us cancer warriors who continue to fight this disease."    ~ Cindy
•  "Thank you more than you know for being able to deliver the ring I choose for my wife prior to Christmas as promised.  It is absolutely beautiful and she loved it. Thank you again for all your help and expertise.  It was invaluable."    ~ Dan
Erncol Jewelry Shoppe is located at 4007 Concord Pike (at Silverside Road) and is
open Tuesday through Saturday, 10am until 5pm with evening hours upon request. 302.478.5560.