1-On-1 Education
|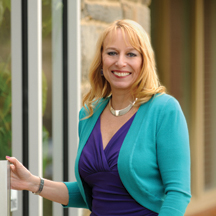 How A 1-On-1 Education Can Revolutionize The Way Your Child Learns! Back to Basics K-12 Private School offers an unprecedented 1:1 student to teacher ratio
By Beverly Stewart, M.Ed.
The benefits of a low student to teacher ratio are well-documented. And, for some students in Delaware, there is an even better solution – a 1-on-1 classroom! Your child can have crucial 1-on-1 teacher interaction every day at Delaware's only Department of Education-approved 1-on-1 Private School.
So, how does it work? The experienced and degreed instructors at Back to Basics K-12 Private School work as a team to customize and tailor an integrated curriculum to meet the unique needs and abilities of your child. The teaching staff is dedicated to the growth and development of your child academically, socially, mentally and emotionally. And, the result is improved academic skills, increased self-esteem, and unparalleled subject mastery.
What kind of curriculum is available? Back to Basics K-12 Private School offers the four core curriculum areas of English/language arts, math, social studies and science, as well as electives for all grades which include foreign languages (20 offered), business courses, computer literacy, sociology, study skills, art, music, drama, photography, and over 50 other subjects.
Is my child a good candidate for a 1-on-1 education? Back to Basics K-12 Private School is an exceptional fit for:
students who are not achieving success in other academic environments,
students whose learning style does not fit within the traditional classroom setting,
students who have had social difficulties or social anxiety,
students who are currently pursuing a career in the arts or sports and need a more flexible schedule,
students who have a temporary or chronic medical condition, and
students who are academically gifted and are not challenged in their current classroom.
How do I apply? In order to be considered for admission, Back to Basics requires the following information:
Report Cards and Interim Reports for the previous and current school years
Psycho-educational testing reports if your child has been tested
IEPs for previous and current school years (if applicable)
Transcripts for all of high school up to the current year
Current grades from your child's school, since the last report was issued
Previous annual state testing or standardized testing scores
Once this information is received and reviewed, our Director will meet with you and your child.
For more information, please call us or visit www.BacktoBasicsPrivateSchool.com 
Back to Basics K-12 Private School
6 Stone Hill Road
Wilmington, Delaware 19803
www.BacktoBasicsPrivateSchool.com 
302-594-0754
Back to Basics Lower School, grades K-6
The goal of the Back to Basics Lower School is to provide students with a firm foundation which will support a lifetime of learning. The 1-on-1 connection between teacher and student inspires active engagement, as well as unsurpassed individual accomplishment. Experienced instructors will stimulate your child to develop a passion for learning and a belief in his abilities.
Back to Basics Middle School, grade 7-8
Middle school is a turbulent time in the lives of many adolescents. Back to Basics Middle School provides a safe, caring environment conducive to exploring each child's unique strengths and interests. At Back to Basics Middle School, instructors focus on the fundamental academic disciplines that will be used throughout middle and high school years, while shoring up skills taught in the elementary grades.
Back to Basics High School, grades 9-12
Back to Basics High School offers students in grades 9-12 a challenging academic course of study with the option of exciting electives such as Japanese, Psychology, Entrepreneurship and many more. Back to Basics High School graduates receive a high school diploma and many go on to college or trade school.
Excellence in Education Since 1985
"Thank you for letting me come back to the greatest school on earth. You set me up with all the things that I needed and it worked out wonderfully. It helped get me where I needed to be." – Michael L., Back to Basics Private School Student
"Everyone here is so nice. It's better than regular school, because with one-on-one you get a lot more attention. My grades are good and I find it more challenging than regular school." – Callie S., Back to Basics Private School Student
"Both of our sons have been fortunate enough to work with all the wonderful staff whose warmth and caring has brought out the best in them. They have learned more at Back to Basics than they could have possibly learned in any other school. The opportunity to choose their own courses made learning an enjoyable experience for them." – Mr. and Mrs. Davis, Back to Basics Private School Parents
"Thank you for the wonderful work you are doing with our son. We are thrilled to see his self-confidence returning and his grades improving. It is a relief to know he's getting the best help possible. If you ever need someone to talk with parents about the quality of your services, I hope you'll call on us." – Charlene Bradley, Back to Basics Private School Parent
Beverly Stewart, M.Ed. is President and Director of Back to Basics K-12 Private School. Back to Basics is a Department of Education approved 1-on-1 Private School for grades K-12, as well as a Business and Trade School for ages 16+.  Email Beverly at [email protected], call her at (302)594-0754, or visit on the web at www.backtobasicsprivateschool.com