Holistic Healing – Your First Step to Total Healing
|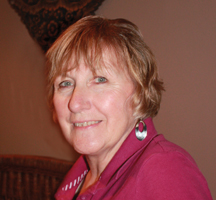 By: Terry Pippin
The Medicine Woman
Holistic health is a concept that
all potential contributing factors,
which may affect a person's well-being,
are taken into consideration
when assessing a person's overall health.
In alternative healing, it is believed that the spiritual aspect should also be taken into account when assessing a person's overall well-being. The spiritual aspect refers to the essence or "core self" of a person. Holistic healing addresses an individual with this philosophy.
We get sick in a particular order:
first in the Aura, then the Chakras,
finally manifesting in the physical body.
We have the capacity to start our healing before illness manifests in our bodies. Terri Pippin, founder of The Medicine Woman, brings Energy and Shamanic Healing to Kaya Wellness and Yoga Center. Her work helps individuals address this ordering as it applies to both illness and wellness.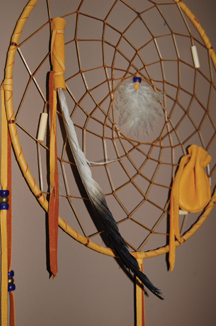 Energy techniques are used to claw out negativity
floating in the space surrounding our bodies called the Aura. The best way to keep the aura healthy is to keep the seven major chakras balanced. The unique thing about chakras is that they will correct imbalances in both the aura and the physical body when they are healthy. With balanced chakras, the body will start healing itself and continue, until health is optimized.
Shamanism encompasses the belief that
Shamans are intermediaries
or messengers between the human world
and the spirit worlds.
Shamans are said to treat ailments/illness by mending the soul. Alleviating traumas affecting the soul/spirit restores the physical body of the individual to balance and wholeness. A Shamanic professional, who is a highly-trained and very often spiritually selected individual, is sometimes known as a Shaman.
The Medicine Woman at Kaya offers a broad range of Holistic Healing modalities.
Whether you're feeling overwhelmed by life's responsibilities, facing illness, feeling stressed, tired, or healthy and seeking some transformative work, The Medicine Woman has modalities/services that can meet your needs. If this is new to you, the best approach is to call Terri Pippin at The Medicine Woman and discuss with her the most appropriate service to meet your needs. Although many services are available, the best approach will be a healing regimen that is tailored to an individual's needs.
In addition to individual services,
Terri frequently offers Shamanic Healing Circles.
These are group services that promote healing and growth.  It has been said that for each year of imbalance in one's life, one month of Holistic Healing is warranted. Holistic Healing requires courage, awareness and patience with the process. The end result is a healthier, happier and more confident you. A visit to The Medicine Woman at Kaya is your first step to your total healing.
For more information, call 302-227-3450 or 302-220-1146.
Or Visit us online at KayaWellnessCenter.com
You can also email the Medicine Woman at [email protected]
Testimonials:
"My experience with Terri's Healing Circle and Chakra Balancing was profound. Through her energy work, I increased my awareness on various life experiences as well as into my spirit guides. Both have had an insightful impact on my life."     ~Anna F., Lewes
"I've been working with Terri for over seven years. She's offered me great peace and guidance, through her keen, connection to Spirit. Her ability to access the less tangible realms, is unique and strong. The insights she is able to offer as a result of her connection, have been incredibly helpful! Terri's approach and style with both energy and shamanic work are simultaneously frank and tender. Whether with a chakra balancing or through a shamanic journey, she'll help reveal aspects of life that aren't always readily seen to the naked eye.  Terri has also shifted into a mentor role for me, as I move through my own spiritual awakening. I can also count on her sound, mature guidance. Terri definitely offers something for everyone!"     ~Angela B., Certified Psychic, Medium & Intuitive Consultant
Shamanic Healing Workshops
Shamanic Disconnection Workshop
August 21, 2011

The Medicine Woman's Prosperity Workshop
October 16, 2011

How to Balance Your Own Chakras – a Shamanic Healing Circle
December 11, 2011
Terri Pippin, CMT, Reiki Master & Shaman, is founder of The Medicine Woman at Kaya Wellness and Yoga. Terri started her spiritual journey of healing twenty-five years ago when she was first introduced to meditation. She has been a Certified Massage Technician for the past 14 years. Her journey has included the development of Reiki skills, culminating in the achievements of the Master Reiki Level in 2007 and the development of several energy healing techniques. The Medicine Woman is trained in both Celtic and Native American Shamanism and has been a shamanic healer for the past 12 years.