Holiday shopping at Lady's Image is FUN!
|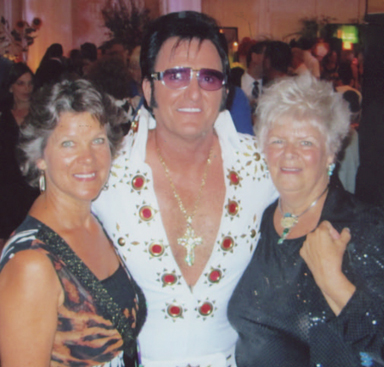 Jane Strobel and Janice Venema
By: Janice Venema
We're sure you'll love our selection of unusual items for gift giving and for yourself.  Easy hostess outfits and hostess gifts.  Comfortable items or ensembles to wear during the holiday season for work or play to give or to get.
Great fitting jeans like Not Your Daughters Jeans or Beija Flor are a must for the holidays. So comfortable and versatile. They look fabulous — actually make you look a size smaller.  Use your jeans as a foundation piece. Add a novelty top, a cardigan, a belt and jewelry and you are forever chic.

Holiday Shopping Frenzy's are Simplified at Lady's Image.  Our experienced and helpful staff love to help you find that fabulous gift, that necessary item for yourself or the latest show stopper for a special event in a relaxed atmosphere.  Update your Holiday wardrobe with our style experts. It's always stress free and FUN at Lady's Image.
Sisters Janice and Jane have been stocking their store with items that make appropriate gifts for the Ladies on your gift list for over 30 years.
Coworkers will be delighted with a gift of trouser socks in a host of patterns and designs.  Useful and fun, they are $9.00 per pair.  Tony tells us she gave her coworkers something different one year and they said they loved her gift but, "Please go back to those trouser socks next year."  Also perfect for your hairdresser, manicurist, children's teachers , friends, etc.
Mothers-in-law will love a tower of boxes filled with fascinating items that go together.  Begin with a top in a color she prefers.  Then begin to add as your budget allows: edgy earrings she would not buy for herself, a new multi media necklace, a scarf.  If your budget allows, throw in a reversible jacket.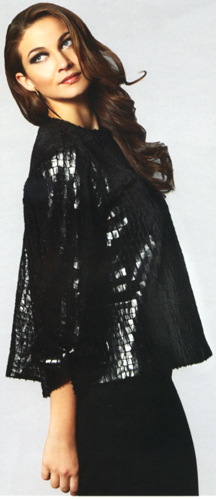 That gal who has everything will be delighted with a gift of our locally made designer jewelry.  Blessings is made in Delaware by Cheryl Richardson.  Each piece is distinctive, transcending seasons and time.  Amy Kahn Russell makes pins doubling as pendants, necklaces, earrings, bracelets and rings in contemporary designs with unusual components of natural materials.  Sorrelli is made with antique molds to create the foundation of each piece.  Then each piece is handset with colorful combinations of crystals, pearls and semiprecious stones.
The Boss will be impressed with a Lady's Image gift certificate.  We will wrap it for you beautifully with a bow on top – FREE of charge. Simply the best.
Stocking stuffers are effortless and easy when you pick up a few snugs, spanx, some trouser socks, scarves, switch flops, jewelry and a Gift Certificate.

GIFT CERTIFICATES are guaranteed to fit.  GIFT CERTIFICATES are always the perfect color and style. GIFT CERTIFICATES are easy, effortless and chic.  Call ahead with names on your list and the amount of your gift and we will box and wrap them beautifully for you to swing by and pick them up quickly.
Parking is convenient at our back door in our back lot behind the store.
Beautiful gift wrapping is our gift to you as it is FREE!!!
Going somewhere warm?  Our cruise wear is ready when you are…
Merry Christmas, Happy Chanukah, Happy Kwanzaa and a very Happy New Year!  May Gods Peace and Love be with you!
Janice, Jane and your Lady's Image Family
Lady's Image has the BEST of what's NEW!
Thank you for voting us "Best of Delaware" for 12 years running: Casual clothing, Career attire and Occasion ensembles.