Hockessin Salon Owner Receives Award
|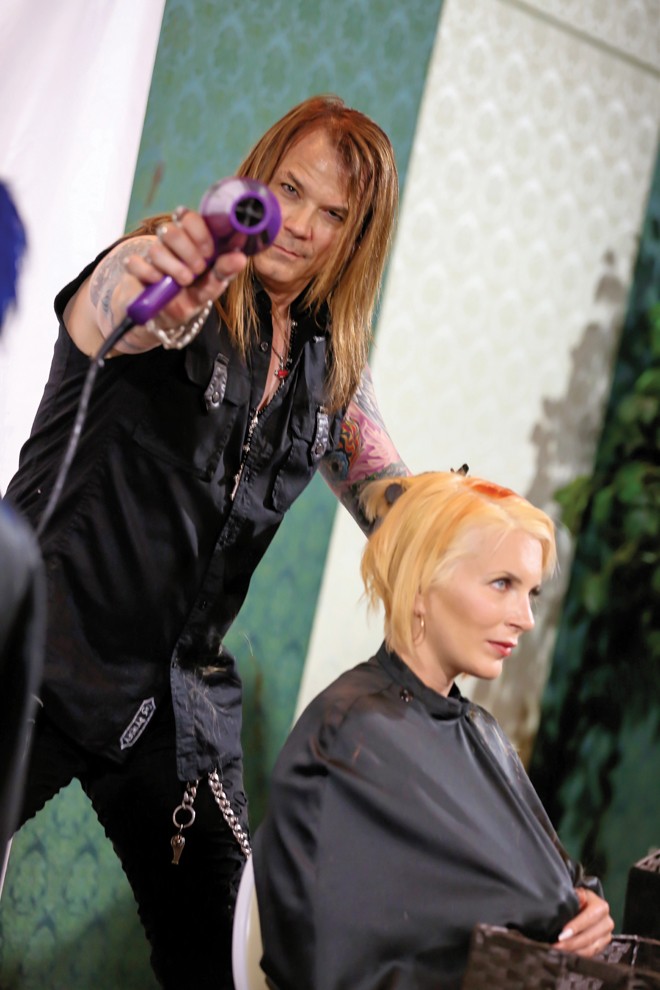 On May 18, J Christian, the owner of J Christian Studio in Hockessin, was named one of six "International Icons of Hair" at an event in California. Five of the six recipients were out of California; J Christian was the only recipient from the East Coast.
The Method Alliance is a new educationally based company that provides artistic and business education for salon industry professionals, without promoting any specific hair care brands. The company offers programs for salon owners, distributors and manufacturers. At the Icons of Hair awards event in El Segundo, Calif., J Christian was saluted for his 38-year professional career.
"Together with his wife Marcy, J Christian started their studio salon in Hockessin, Del., back in 2007 with a dual mission," the awards program noted. "They created a top quality salon that was primarily focused on creating a successful business backed by advanced education, as well as to develop a very strong philanthropic plan that would help them and their staff give back to their community. J Christian notes, 'When we began our salon business, we created a list of what we did not like about working in other salons, so that we could make a difference providing better opportunities. We also created a list of our strategic goals and objectives to make important changes for ourselves and for the salon industry. We created a salon employee manual that was based on a win-win-win strategy, making each salon client the top priority.'
"After their first six months, they further refined their strategic business plans to create a series of special events, hair shows and fundraisers that would regularly donate 100 percent of the proceeds to designated local charities within their own state," the program notes continued. "They created programs to support Delaware Hospice, Supporting Kidds, and various other children's charities to help those who have suffered from a death in their families. J Christian notes, 'When it comes to helping our local community, we do it all. We do whatever works! To date, we have already helped to raise over half a million dollars to meet our mission!'
J Christian and their salon have been regularly honored with feature articles in The New Castle County Women's Journal, Delaware Today and numerous beauty trade publications.  J Christian was honored as 'The Exceptional Hair Artist of 2010' by Sexy Hair. The Better Business Bureau presented the studio with their prestigious Torch Award for Market Place Ethics. In recent years, they have been repeatedly recognized as a 'Top A List Salon', 'Talk Of The Town' 'Top Community Internet Presence' honoree and for their ongoing philanthropic achievements.
"Besides his own freelance work, J Christian will soon be launching a separate new company to help educate new, young and experienced hair designers, as well as to help salon business owners, manufacturers and distributors."
The staff of J Christian Studio is proud to congratulate our owner and mentor on his most recent award.
J Christian, Owner, J Christian Studio, Founder Fear the Shear, International Platform Artist and Master Educator, Industry Expert and Business Consultant, International Hair Icon of The Method Alliance team of educators. For more information about J Christian and the J Christian Studio (7465 Lancaster Pike, Hockessin), call 302-235-2306, email [email protected], or visit www.JChristianStudio.com.