Helping Delaware Hear Better
|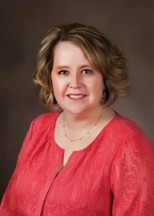 Lisa Marencin, Audiologist, MS, CCC-A, FAAA
Hearing Care Is Health Care
Each year, millions of Americans have their annual health and wellness screenings for their eyes, their teeth, their heart, etc. However, most do not have their hearing screened. Hearing health directly contributes to your overall well-being and quality of life. Because hearing affects more than just your ears, it makes sense to take care of your hearing health the same way you care about the rest of your health.
Although hearing loss is a natural part of the aging process, the signs are not always as obvious as a toothache or blurry vision. In other words, if any speech sounds fall outside of your hearing range, how would you know? Typically, you wouldn't – unless people comment to you that you aren't hearing when they speak to you or that you have the TV turned up too loud. "I advise that a simple test can determine if there is hearing loss present and what type of treatment options are needed and available," says Lisa Marencin, audiologist at Hearing Services of Delaware. "Many people think they can put off taking care of a hearing problem, however what we know is that hearing (loss) is a lot more significant to a person's overall health and quality of life than just mishearing what is being said."
Better Hearing Takes More Than Just Technology
The audiologists at Hearing Services of Delaware have been helping people in Delaware hear better for over 20 years. All of the audiologists have achieved either a Masters Level or Doctoral Degree in Communication Disorders and Audiology. Additionally, they attend various conferences and presentations annually to continue their education in all aspects of audiology and hearing device technology.
The audiologists at Hearing Services of Delaware appreciate the evolution of hearing device technology. "The last 10 years have seen dramatic technology improvements. Today's devices are easy to use, high-performing, and fulfill their promise by providing the user with better hearing," says Marencin. "However, hearing aids are only as good as the expertise of the person fitting them and the counseling they provide. We are very humbled by the recognition that many of our patients share with others about us. Their experience with us speaks to the core of who we are and what we provide for our patients – and that is obviously a lot more than just hearing aids."
Hear What Others Have to Say
"I like how Lisa is so thorough with her explanations. I didn't know much about hearing loss and she was so patient. I always felt like it was about me."   ~ Geri M., Wilmington, DE
"I have recommended Hearing Services of Delaware to many people. The staff is wonderful, knowledgeable and friendly."~  Judith H., Elkton, MD
~ "I can't say enough good things about the service I have received from you. I have always had excellent service and care."~  Elizabeth S., Elkton, MD
~ "I was treated like I was the most important person in the world. Really a great experience. Lisa is the greatest! Thanks!"~  Leland S., Bear, DE
Choosing The Best Hearing Health Care
If you were in need of hearing health care services, would you know where to go? "There's a big difference between hearing aids and hearing health care," says Marencin. "Choosing a provider that will take your personal and unique needs into consideration is very important. Our patients appreciate the consistent delivery of hearing health care and customer service we provide them with."
Lisa Marencin, M.S., CCC-A, is proud that many of the patients she and the staff at Hearing Services of Delaware meet with are a result of satisfied patients encouraging their friends and family to address their hearing health care needs, as well as over 40 area physicians that refer their patients to HSD. "Our goal is to help people hear better – and we do that by establishing long-term relationships, not just by selling hearing aids."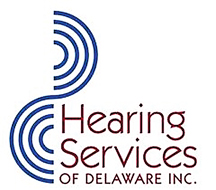 302 376 3500
Locations near Dover, Glasgow & Middletown
Kiijuana Cann, Au.D.
Rebecca Holowka, MS, CCC-A
Lisa Marencin, MS, CCC-A, FAAA
Stacy Sanders, Au.D