Health Tests
|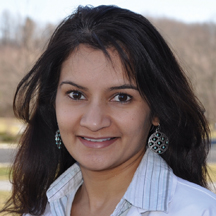 By Alpa Vadher, MD
Women lead full and busy lives  and often doctor's appointments take a backseat to other commitments. Staying on top of your health at various stages in your life not only promotes peace of mind, but also identifies any potential health issues which can be taken care of ahead of time.  Besides the basic vision check and dental exam, your primer to preventive care should include the following screenings:
Cholesterol screening
High cholesterol has no symptoms but can have serious health consequences. Your reading will include LDL (low-density lipoprotein-"lousy") and HDL (high-density lipoprotein-"healthy"). Excess LDL cholesterol can cause build-up in the arteries, interfering with blood flow to the heart and brain. Aim for 130 or less.  HDL cholesterol has protective qualities because of its ability to remove LDL from the blood. A good range is 50 or more.  Schedule your first cholesterol test at age 25 and Screen more regularly if you are 45 or older, have a family history of heart disease, or have a total cholesterol level of over 200.
Pap test
Begin at age 21 or 3 years after the onset of sexual activity. The test collects cells from the cervix and checks for HPV virus which has been linked in causing cervical cancer. If done together, this test is done every 3 yrs until age 30 and every 5 yrs until age 65 after which you can stop if you haven't had any abnormals.
Mammogram
Schedule your first mammogram by age 40, then and repeat every 1-2 years until age 50 after which it is recommended to do yearly.
Skin cancer screening
Skin cancer is the second most common cancer in women behind breast cancer, and nearly 100 percent curable if caught early. Schedule your first head-to-toe screening with your dermatologist or primary care provider, by age 40, and annually if something is found or if you are at high risk: fair skin, repeated sunburns, many dark moles, or a family history.
Diabetes
Diabetes is a condition in which the body doesn't make enough insulin or has a reduced response to insulin – causing your blood sugar to be too high. Some people with diabetes experience symptoms, others may go for up to 10 years without clear symptoms. Women particularly suffer severe consequences from diabetes ranging from birth defects during pregnancy, to heart attack and stroke, to premature menopause. A screening blood sugar test is recommended at least once by age 45, or sooner if you have high blood pressure or cholesterol, or are overweight, have had a baby weighing more than 9lbs or had gestational diabetes.  Normal is less than 99, pre-diabetes is 100-125, and diabetes is more than 126.
Colonoscopy
Colon cancer is 90 percent curable if found early. Begin screening at age 50, then once every 10 years, if no polyps are found and you have no other risk factors. Patients with a parent diagnosed before age 50, or a condition like inflammatory bowel disease should get their first test 10 years before the family member was first diagnosed, with repeat testing at least every five years.
Bone Density Scan
A DEXA scan measures the mass of your bones and assesses your risk of developing osteoporosis – a bone-thinning disease that affects nearly 8 million women in the U.S. Schedule your first test by age 65 or earlier if you are underweight, have ever smoked, been on oral steroids for long periods, had gastric bypass, have hyperthyroidism or have a recent history of fractures or a family member with osteoporosis.
Weight Control
Exercise is not only good for your heart and bones, but recent research has found it may even decrease your risk of breast and colon cancer, depression, osteoporosis and stroke. Check your BMI. Over 30 means you meet the criteria for obesity, over 27 is considered Overweight and 20-25 is ideal. If you are considering a diet plan discuss it with your doctor to see if it is advisable with your particular medical history.
Make your health a priority and. If these tests aren't already a part of your overall healthcare plan, talk to your doctor about the right time to begin. Focusing on good preventive health habits now will build good habits for a lifetime and give you information about your personal health that will help you to make good decisions about your lifestyle and activities.
About Alpa Vadher, MD
Dr. Vadher completed her MD at Temple University School of Medicine and has been at Gateway Medical Colonial Family Practice since 1999 and is a member of the medical staff at Brandywine Hospital. She enjoys getting to know families and has special interests in women's health, adolescent and pediatrics, dermatology procedures, joint injections, travel and preventive medicine. She enjoys educating patients about their illness using current evidence based medicine and information technology and likes to get patients involved in making decisions about their health together.