Healing With the Moon Energies
|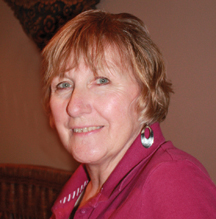 By: Terri Pippin,
The Medicine Woman
As we continue our Holistic path of self healing it is good to know that Mother Nature provides us with many systems to help balance our life journey.
Even in modern times, our ancient souls and spirits call us to act in different ways according to the vibrations of the Moon energies. Because the lunar cycles are more frequent and more closely related to our daily lives these energies can be used to strengthen our Holistic Goals.
The New Moon is a time for beginning new projects;
try burning slips of paper with your desires, goals or projects written on them for manifestation.  Start to renew relationships and projects already in your life, starting with time allowed for personal initiations and self-affirmations.  For your Alter try newly budding plants and place a programmed Lodestone next to it. This is the best time to implement an Energy or Shamanic Healing Plan.
The Waxing Moon is a time of energizing, adjusting, updating and changing the projects you already have and the new ones that you want in your life.
A good time for healing, building your strength, protecting yourself, your environment and sharing that loving protection with the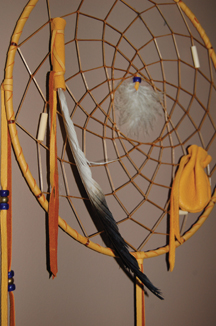 world. For your Alter pick any blooming flower and choose minerals that are darker and richer shades of orange and red. A good time for more structured and formal spiritual rituals that are used in Shamanic Healing.
The Full Moon is a time to honor and celebrate
the energies of your life,
those you have and those you want in your life.  This is a time to pull yourself together, celebrate your power and accept, graciously, where you are on your path. Enjoy celebrations, ceremonies and rituals that are solidarity or shared.  For your Alter pick a flower with a full white blossom and any clear crystal. Full Spectrum Healing, Chakra Balance, Reiki or Reflexology is extra powerful during this period. The Waning Moon time is a time of releasing, banishing and purging things in your life that are obstacles for you.
The waning moon is also time for purifying yourself, your activities, and your environment.
An excellent time to personalize rituals that are not to be shared with anyone. For your Alter any blooming night flower. Obsidian and Apache tears help absorb the energies you are trying to banish.
This is a great time for Shamanic Work such as Past Life and Soul Retrieval because earth journeys are powerful at this time.
The Dark of the Moon is when the moon has no energy in relation to the earth.
This occurs several hours before the start of the New Moon. Traditionally, this is a tricky time. Energies are literally void and you can't be sure what your energies will do. This is a very good time to surround yourself with your personal protective totems and do deep level release work on yourself. What you begin during the waning moon you can complete at the dark of the moon. Although different styles of healing may be used at anytime, all types of healing are more powerful at certain times when connected with healing vibrations of Mother Nature.
Terri Pippin –
CMT, Reiki Master & Shaman, is founder of The Medicine Woman at Kaya Wellness and Yoga. Terri started her spiritual journey of healing twenty-five years ago when she was first introduced to meditation. She has been a Certified Massage Technician for the past 14 years. Her journey has included the development of Reiki skills, culminating in the achievements of the Master Reiki Level in 2007 and the development of several energy healing techniques. The Medicine Woman is trained in both Celtic and Native American Shamanism and has been a shamanic healer for the past 12 years.
For more information,
call 302-227-3450 or
302-220-1146.
Or Visit us online at
KayaWellnessCenter.com
You can also email the Medicine Woman at [email protected]
Testimonials:
"I have been a healer for 20 years as a Massage Therapist and an Herbologist. My dear friend gave me a gift certificate and told me Terri was very impressive. I went and was blown away with the work and the valuable information she provided. I have seen Terri for several treatments; just as my friends have had multiple sessions. Terri is truly gifted in all that she does. I hope after reading this, you call and make an appointment!"     ~Sue M., Lewes, DE
"Terri is an exceptionally gifted, spiritual and loving individual. I highly recommend Terri's services to anyone who wishes to embark on the spiritual path, or to those who simply want to feel better about life."     ~Marty T.