Hair Trends for 2011 – Revival and Evolution
|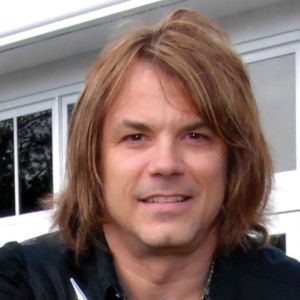 By: J. Christian
of J. Christian Studio in Hockessin, DE
For 2011, hair is all about revivals and evolution.
Styles and colors are seeing the best of 2010 reborn, whereas cuts are offering reworked and luxurious revivals of classic styles.
Here's what you can expect this year!

Long Hair – it's about effortless knots, braids and buns.
Double Hair Knot – this hair trend continues to build on the trend for long hair to have an effortless appeal and can be worn year around.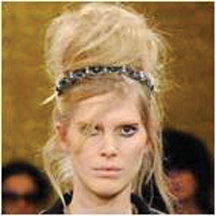 Braided Topknot – Braids remain the trend in 2011 but they begin to fuse with other popular hairstyles

Bird's Nest Bun – We first saw this look in Spring 2010 and then to fall catwalks on to this year's red carpet. Keeping with the "effortless look" trend, this will be the hottest upstyle for special events.
Medium and Short Hair – Fringed Bobs and Bangs!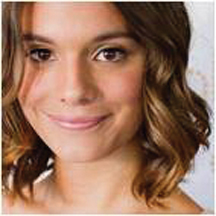 Waved Bob – The Bob is back in 2011, though specifically with fringe. This year's style is softer and more retro-inspired, infused with 60's backcombing and 70s soft rounded shape. For those with the haircut already, the trend for styling is loose, wavy curls.

Haircuts – this year's trend in haircuts takes their influences from 20th century, with short haircuts influenced by the 60's and mid-length cuts influenced by the 70's.  The Pixie Crop Haircut no longer sports the short sides and longer fringe.  This year's interpretation is short all over.

Fringe/Bangs – This trend is experiencing a major resurgence and is one that can be worn with nearly of all of this year's hair color and hair style trends.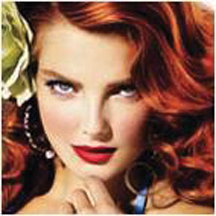 Color – New Moto:  JUST CHANGE IT!
Color – 2011 is all about individual shade and the trend is about picking a new color for you.  White blonde/platinum blonde is featuring as one of the hottest looks for spring/summer as well as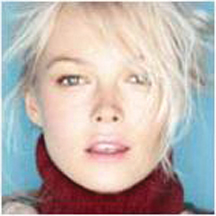 Reds. Pick a color that suits you, one that gives you confidence, make it a shade that's on trend, and go make that hair color your own.
Red Hot This Year – Ombré Hair!
Ombré is a French word that literally means shaded; think gradient color.  This technique is highly economical, incredibly low maintenance and works with any texture or tone.  The look can easily be dialed up to a punkish look or down to a subtler gorgeousness depending on your personal style. The only thing that's really required is a little length, but even cropped-hair girls can try it, with a slightly different effect.
Why go ombre?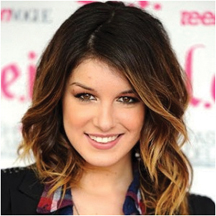 – It's low-maintenance.
– It's an anti-aging hair color trick – Ombré
– hair coloring mimics the hair color of childhood. Remember when your hair would lighten in the summer then by mid-winter you'd have the Ombré look naturally.  Presuming your natural hair color  – isn't gray; Ombré hair color looks very youthful.
– It's an easy way to grow out your roots.
– It's fun and on trend.
Whatever Ombré variation you opt for, just remember that even though it's low-fuss and budget-friendly hair (constant root touch-ups will be a thing of the past!), you still need to take care of it. Since you're lightening the tips so much, the ends of your hair will be ultra fragile, so definitely invest in some restorative products. Whatever you use, just make sure to treat your lightened ends delicately for the ultimate Ombré hair!
J Christian is an award-winning, International Platform Artist and Master Educator for Sexy Hair, Los Angeles. Together with his wife Marcy they own and operate J. Christian Studio in Hockessin, DE. He travels the world and regularly teaches at the Institute of Courage, a hair academy in California founded by Michael O'Rourke. Owner Michael O'Rourke Hair. The salon is accredited by the Better Business Bureau and the proud recipient of the Better Business Bureau 2010 Torch Award for Market Place Ethics.