Headaches & Migraines In A Modern Context – Help Is Here
|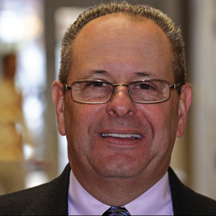 Take a look around you. Isn't it amazing what the human mind is capable of? Medical advancements, communications technologies, particle physics — all have rapidly advanced in the last few decades. Case in point, scientists are now predicting that, sometime in the next 10 to 15 years, CANCER will be a manageable condition much like HIV is today. Just imagine — we will be sequencing the DNA of malignant tumors to provide highly personalized cancer treatments to patients who would otherwise die. Quite frankly it's astonishing. Could research into headaches and migraines provide a similar solution, and is help on the horizon for those who desperately need it?
Millions are Suffering — Few Are Getting Relief
In our world today, there are tens of millions of people who suffer with chronic and severe pain from debilitating headaches and migraines. These kinds of pain conditions have been traditionally managed by medical doctors with medications — prescription drugs like Topomax, Imitrex, Maxalt, etc.
Think about it, now… it's 2015. Human space probes have visited the outermost reaches of our solar system. We have telescopes that can literally see backwards in time and to the outer limits of the known universe. So why are so many people still in pain? Why are there SO many people right now with nearly unmanageable headache and migraine conditions? With all of our technology, why can't modern medicine bring them enough relief to make life WORTH living?
The vast majority of physicians still know only a few ways to manage the symptoms of severe headache and migraine conditions — drugs, needles, surgery. NONE can cure it. So again we MUST ask… is there help on the horizon, or are we in for a longer wait?
Modern Medicine Already HAS a Solution For Most Who Suffer
Surprised? Don't be. What we NOW understand about the root of causes headache and migraine pain and how the brain processes pain signals has only been known for a short time. It's like a puzzle that gradually gets solved, where not having all the pieces in place prevents you from seeing the big picture. Even most healthcare providers don't have all the information yet, but they will. It just can't happen fast enough.
Neuromuscular Rehabilitation Eliminates Chronic Headaches and Migraines
Most people with chronic headaches and migraines have neuromuscular problems related to imbalanced dental forces. It's a FACT. Chronic pain develops slowly over time when dental forces don't work in harmony and these imbalances of the dentomandibular complex have far reaching effects. The nerves and muscles of the Stomatognathic System become fatigued and dysfunctional as a result of misaligned dental forces, and WHEN THAT HAPPENS those nerves and muscles send pain signals through the trigeminal nerve bundle and to your brain. There are neuromuscular rehabilitation methods right now that can treat the root causes of most chronic headache and migraine conditions. A dentist who has training and experience in Neuromuscular Dentistry can do it for you. Dr. Jeffrey S. Harris of The Migraine Headache Relief Center of Pennsylvania is the premier provider for these treatments in the Tri-state Area, and one of only around 450 dentists nationwide capable of providing these services.
If you or a loved one suffers with chronic headaches or debilitating migraine pain, consider getting diagnosed and treated now. For the vast majority of headache and migraine sufferers, there's just no reason anymore to forfeit quality of life.
Dr. Harris attended Temple University School of Dentistry and joined the Academy of General Dentistry soon after graduation in 1985. He is highly committed to providing the most advanced treatments available today for general dentistry, chronic headaches and migraines, Temporomandibular Disorder (TMD) and common jaw discomforts, neuromuscular imbalance and chronic tension, Tinnitus (ringing in the ears) and Sleep Apnea.
Dr. Harris devotes significant time to his professional development to stay at the cutting-edge of medical dentistry, technologies, and patient care. Professional organizations include the American Dental Association, Dental Society of Chester and Delaware Counties, and Main Line DKU (Dentists Keeping Up.) Dr. Harris regularly attends many continuing education seminars to keep current with the latest advances in headache/migraine treatments.
In 2012, Dr. Harris founded the Migraine Headache Relief Center of PA (MHRPA) to bring the most advanced diagnostic and treatment protocols available in the world for resolving headaches, migraines, and TMJ to the people of the Greater Philadelphia Metropolitan Region. Dr. Harris now serves a diverse group of male and female patients throughout the tri-state area (DE, PA, NJ) who could find help nowhere else for their unique and complex pain conditions. MHRPA is currently accepting new patients.