Glen Mills Senior Living: Making and Renewing Friendships
|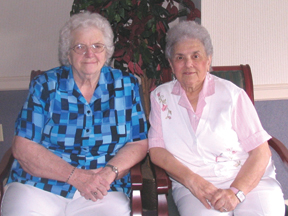 "Old Friends Become Roommates after 70 Years"
By Eileen Shomo, Writer for delconewsnetwork
This article originally appeared in The Garnet Valley Press and features two residents of Glen Mills Senior Living.
When Angelina Fantine was in her teens, she had a part-time job at Mailman's Department Store in Marcus Hook.  "My sister and I used sweep the store and eventually we graduated to selling," she said.  Erma Chandler, who lived on a farm in Concord Township all her life, went to Mailman's every Friday or Saturday to shop. "Marcus Hook had everything in those days" said Angelina. "There were doctors offices, a dentist, an optometrist, a hardware store and a furniture store; you could find just about anything you wanted."  Erma was such a frequent visitor with her family, the two girls, who are six months apart in age, became fast friends. Angie came often to the Chandler farm and thoroughly enjoyed her time away from the "city" and her forays into the country. "I was like a city girl going to the country" Angie explained. "My dad would take my sister and me, and we were allowed to do as we pleased at Erma's house." Later, Erma said, she was invited to Angie's house for the day, where she remembers having cookies made by Angie's mom.
When it came time for the girls to enter high school, they went to separate schools and had separate lives. "I graduated from high school in 1944 and got married the next year," Angie said, "and Erma and I just lost touch." Both women married at 19 years of age. Angie became Angie Fantine Bonavita, and Erma became Erma Chandler Heyburn. The Chandler and Heyburn families were among the first settlers in Concord Township.
Angie and her late husband lived in mother-in-law quarters at her daughter, Joanne Starr's home for more than 20 years.  Angie said when she began to have some health problems recently, she knew it was time to find a place where she could receive care. The family settled on Glen Mills Senior Living on Route 1 in Concord Township. "My daughter found this place for me," Angie said. "My son, Jim, came to look at the place and came home and told me he had met the woman who would be my roommate and that she was very nice." So the decision was made for Mrs. Bonavita to move to the Glen Mills facility, a decision she heartily endorsed.
Soon after she met her new roommate and was settled in, Erma said she began thinking about Angie's name.  "I asked her if she was from Marcus Hook," Erma said.  Soon the two women were chatting and reminiscing about their teen years, almost as if the 70 years in between was wiped out. "We like the same things," Angie offered. "We both like to watch baseball and we both like the air conditioner on 'cold,'" There is one little glitch. Each woman has her own television set and occasionally like to watch something different. "The problem is when I switch the channel on my set, it switches on Erma's set and hers does the same," Angie said with a laugh. "We need to have someone fix that."  Or maybe it's pre-destined that they develop the same tastes completely down to their television preference to make their reunion complete.
After all, what are the odds of two people, separated for 70 years to end up in the same living facility and sharing the same room?
Erma has a daughter, Teresa Turse in Avondale, another, Margaret Powell in Boothwyn. She also has two sons, David of Atglen and John of Chester Heights.
Angie's children, in addition to Mrs. Starr are two sons, James of Wilmington and Joseph of Arden.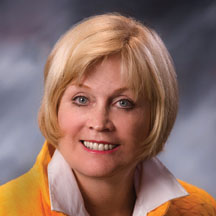 Dianne Duffy is the Community Relations Director at Glen Mills Senior Living, a Five Star personal care home (formerly known as assisted living) which also provides short-term respite stays, located at 242 Baltimore Pike in Glen Mills, PA.  Glen Mills Senior Living residents live in their own private apartments while enjoying the support of the community's caring team, which includes 24×7 on-site nursing staff. Owned and operated by Five Star Senior Living, one of the country's largest and most trusted providers, with over 210 communities in 30 states, Glen Mills Senior Living is proud to help seniors and their families discover a healthier, happier life.
Dianne invites you to call her at 610-358-4900, to make a reservation for a complimentary lunch, learn more about Glen Mills Senior Living, or to discuss your family's financing options.  Mention this article and you will save $1,000 off of your first full month's rent.
610-358-4900