Give The Gift Of Life This Holiday Season
|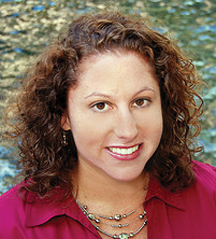 By Christine E. Serio
External Communications Specialist
Blood Bank of Delmarva
Ask most people what the holiday season means to them and many will respond with memories of holidays past spent with family and friends.  Some will mention a special gift they received while others will relate how they've helped someone else in need.  The holidays seem to bring out the best in all of us as the spirit of giving seems to consume us in one way or another.
There's a gift that blood donors share every day and it's the most personal gift imaginable, the gift of life.  More than 20,000 patients a year are in need of blood and blood products. The Blood Bank of Delmarva needs 350 donors a day to meet the needs of the 16 hospitals on Delmarva. Each blood donation can save up to three lives and takes about an hour to complete from start to finish, with the actual donation lasting about five to six minutes.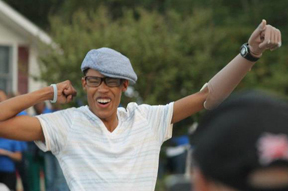 Those donations have saved people like Wyzhir Johnson, a senior in high school, who would not be with us today if not for blood donors giving during the holiday season. On Christmas Eve 2010, Wyzhir was cutting a strip of molding with a miter saw when the holiday turned from festive to tragic.
With a sudden slip, Wyzhir instantly lost his left hand just above the wrist.  He was flown to a trauma center and immediately taken into surgery early Christmas morning.  It took surgeons more than 12 hours to reattach his hand. That night complications set in when he developed a high fever and high blood pressure and was taken back to surgery.
It took six hours to stabilize him.  Over the next couple of days, various treatments and surgeries were attempted, but ultimately the doctors determined Wyzhir's hand could not be saved.
Wyzhir's brave response was, "It's not what I wanted to hear, but I know it was in God's plan for me."
Although his hand could not be saved, Wyzhir's life was spared because of the many blood transfusions he received. He is now a healthy, happy 17-year-old senior at Mardela High School in Mardela Springs, MD.
Other blood product recipients require on-going treatments, such as Gage Waddell who needs regular platelet transfusions. His treatments don't take a vacation during the holidays and the short shelf life of platelets, make them a high demand product.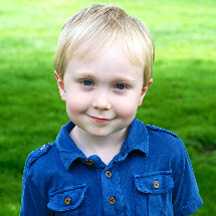 Four-year-old Gage was a seemingly, healthy little boy until October 2011, when after a week of high fevers, he suddenly began vomiting profuse amounts of blood. After several months of testing and uncertainty, he was diagnosed with portal hypertension, a serious and potentially fatal condition caused by impaired blood flow to his liver.
Portal hypertension is an increase of blood pressure in the portal vein from his intestines to his liver causing an enlarged, overactive spleen and esophageal varices (blood vessels in his esophagus that bleed very easily). Gage depends on platelet transfusions prior to diagnostic and reparative procedures since his platelet counts are always low and leave him at risk for bleeding easily
"His overactive spleen gobbled up the platelets," says his mother, Molly.
Ironically, Gage's father, Jonathan, is a regular platelet donor and has been for several years.
"It was a shock to us that our little boy would be a patient in need of platelets. You hope that your children will never need any type of transfusion," says Molly. "I am so grateful to Jonathan and all those people who take the time to donate," she says. "It truly is a lifesaving gift."
Gage recently had surgery to redirect the flow of blood to his liver. Doctors will know in several months if it was successful.
Giving the gift of life is as easy as rolling up your sleeve. Be someone's hero this holiday season, make an appointment with Blood Bank of Delmarva by calling 1-888-8-BLOOD-8 or visiting www.delmarvablood.org