Get Up, Stand Up . . . For Pilates!
|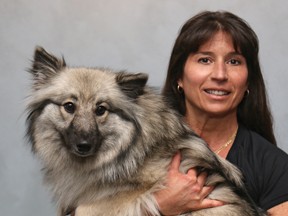 By Nancy Hawkins Rigg,
Founder and Owner, Forever Fit Foundation
Sitting increases health risks – independent of exercise, and growing evidence shows metabolic changes from sedentary lifestyles.
We already know: Exercise improves memory, elevates mood, reduces workplace burnout, and promotes brain fitness.
We further know: Pilates develops sport skills, balances the body, aids in recovery, and prepares the body for stress management due to injuries or surgeries.
We work with clients on a daily basis from all walks of life: From professional athletes, sports enthusiasts, sedentary office workers, commuters, busy moms, and retired men and women who are looking to play with their grandchildren and not throw a hip out! We encourage them to simply move as much as possible. People who sit for many hours, regardless of whether or not they exercise regularly, are at increased risk of higher liver fat levels which is a leading contributor to Type 2 diabetes. Data analysis shows that each additional hour of sedentary time was associated with a 1.15% increase in liver fat. Not to mention that sedentary lifestyles are associated with poor cognitive function, work burnout and osteoporosis.
Standing up for your health is easy! 
Burnout is an issue in the modern world, with annual costs to society estimated at more than $136 billion. Physical activity can reduce the risk of burnout, defined as a severe and persistent form of fatigue that occurs after a long period of work stress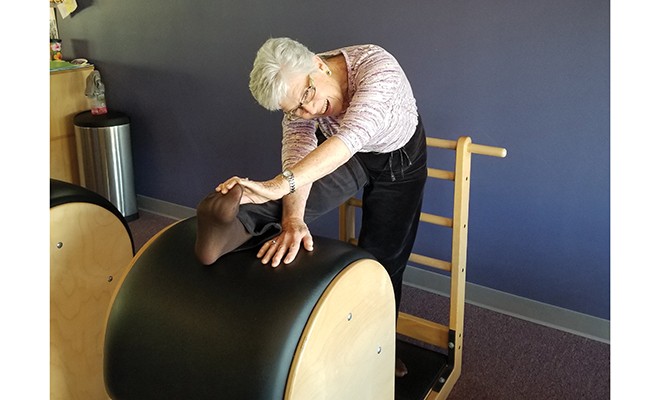 Working out improves memory! 
Even short walking breaks throughout the day may have considerable effects on improving memory and cognition. Researchers have used magnetic resonance imaging (MRI) to examine brain activity in healthy young adults before and after a single 10-minute bout of light exercise and observed that connectivity in the hippocampus and surrounding regions-parts of the brain related to memory formation and storage- was better after the exercise than before. The hippocampus is one of the first regions of the brain to deteriorate as we get older. Improving the function of the hippocampus holds much promise for improving memory in everyday settings.
Pilates balances the body! 
Many people develop muscle imbalances and poor posture from combining a sedentary occupation with their sport. For example, bicycling has obvious cardiorespiratory, strength and endurance benefits, but as a repetitive activity it puts strain on the lumbar spine, neck, shoulders, arms and legs. Combining daily work sitting at a desk with hours on a bicycle in deep hip flexion can decrease flexibility in the hip flexors and lower back, leading to stress in these areas. An appropriate Pilates program would emphasize hip, lumbar and thoracic extension to counteract the effects of repetitive stress in a seated position. 
Our clients have found that adding Pilates to their lives can improve performance, reduce injury, speed recovery from illness, and help their bodies stay balanced and healthy. Pilates-a whole body exercise system- can help you develop strength, functional flexibility, coordination and balance. A well-rounded program like Forever Fit offers in a fully equipped Pilates studio can do wonders for individuals of almost any age, ability or performance level. Stop by or call 302-698-5201 today! You can also visit our website at www.ForeverFitFoundation.com.
Bio
Nancy Hawkins Rigg is the Founder and Owner of Forever Fit Foundation, a personal training business specializing in Pilates, Gyrotonic, Gyrokinesis, Yamuna Body Rolling and sport specific training. Forever Fit Foundation accepts clients at three sites: Dover and Rehoboth, Del., and Mendenhall Station, Pa., just over the Delaware line. A certified athletic trainer, she earned her bachelor's degree from the University of Delaware and her master's degree in exercise science and sports medicine from Miami University in Ohio. Please call (302) 423-1816 or (302) 698-5201 to schedule an appointment or for more information.