Get The Fresh Face You Want For Spring With Mineral Makeup!
|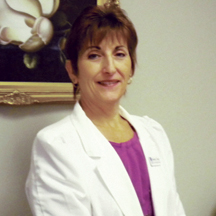 By Deborah L. Frazier
Ah, spring is here! It's time to pack away our heavy winter coats and boots, and dig out our brightly colored spring dresses and sandals for the season ahead.
While Many of us not only try to create a new, fresh palate in our closets this time of year but in our makeup bags, as well. One of the best ways to get healthy, glowing skin for spring is to ditch your winter makeup and experience the benefits of mineral makeup.
Mineral Makeup 101
Mineral makeup is made up of micronized mineral bases that contain concentrated pigments without dyes or fillers. Regular makeup is produced using ingredients that can be harmful to your skin, such as talc, dyes, oils, and chemical synthetics. All of these can block pores, irritate skin and cause inflammation. Unlike regular makeup, mineral makeup allows skin to breathe and function normally. It is easily applied, lightweight, and offers complete coverage that often outlasts normal makeup by hours. Because mineral makeup is noncomedogenic and oil-free, it is a perfect alternative for sensitive or acne-prone skin.
In Dawn Career Institute's Esthetician program and at our New Beginnings Spa, we encourage the use of Jane Iredale Mineral Makeup line for all skin types. Both students and clients love it for its healthy benefits and easy application.  Many of our clients tell us they love Jane Iredale Mineral Makeup for its sheer coverage and light, breathable feeling. Dermatologists and plastic surgeons also suggest mineral makeup as a great way to cover up skin discoloration and redness.
Be Sun-Savvy
As you pick out your new makeup for spring, it's also important to remember what needs to go under your makeup. While you should be wearing sunscreen year-round, now, more than ever, you should be diligent about your daily application of sunscreen with the increased sun exposure during the spring. Simply apply a layer of broad-spectrum sunscreen on your face before you put on your foundation. Mineral makeup can also give you a double barrier from the sun thanks to its ingredients of zinc oxide and titanium dioxide, which are natural UVA and UVB blockers.  However, never rely on makeup alone.
Also, instead of hitting the tanning bed this spring, save some time and money and avoid the risk of skin cancer and skin damage by using sunless tanning gel.  At Dawn Career Institute's New Beginnings Spa, we like to recommend St. Tropez and Bronze Biologic cosmeceutical spray tans.
Your Spring Look
At New Beginnings Spa, many of our clients come in this time of year ready to change up their look. Rather than the matte, powdered look of winter, they're ready to have a brighter, more natural look with many pretty colors. Our students often suggest bright pinks, reds, and mangos for lips and cheeks, as well as using bronzer to give skin that sun-kissed, dewy appearance. Here's a favorite Jane Iredale Mineral Makeup routine we use at the New Beginnings Spa to get our clients ready for spring:
• Start with an exfoliation treatment, such as A Natural Difference Mango Peel, which will wash away dead skins cells and reveal the glowing, dewy skin you're wanting
• Spitz on Jane Iredale D20 Hydration Spray – this spray will set your skin and keep it hydrated
• Apply Dream Tint® for a sheer,
light coverage
• Use Rose Dawn Bronzer for extra shimmer – this can be used on the cheeks, eyes. or as a highlighter
• Use Eye Gloss on your eyelids in shades Aqua Silk or Pink Silk to make your eyes pop with color
• Finish with Pink Lip Definer and Just Kissed Lip Plumper in the color L.A. for bright poppy-colored lips
This look is a great way to try out mineral makeup and incorporate fresh, spring colors in your beauty routine.  If you've never tried mineral makeup, this spring is a great time to check it out.  You will love the lightweight feeling, your glowing complexion and getting your springtime look more naturally!
Want to learn more….
Dawn Career Institute can prepare you for a career in the beauty and wellness industry! Students in DCI's Esthetician program can learn how to perform facials, waxing treatments, microdermabrasion, makeup application and many more skin care procedures. The New Beginnings Spa at Dawn Career Institute also offers students an excellent opportunity to gain professional experience working with real clients.
Dawn Career Institute is located in Wilmington, Del., and offers convenient day and evening classes, along with helpful job placement assistance to all students. Financial aid is available to those who qualify. It's time to begin your education to become a professional in the beauty and wellness industry!

Learn more today at www.VisitDCI.com or call 1-800-495-8260.
Dawn Career Institute is accredited by the Accrediting Commission of Career Schools and Colleges (ACCSC).
For useful consumer information, please visit us at www.dawncareerinstitute.edu/consumerinfo.