Get A Running Start On The Second Leg Of The Achievement Race
|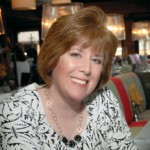 By Maggie Lage
While the winter holidays offer a great opportunity to relax, they should also be a time to reflect on the progress students have made so far in the school year. By looking at key indicators, you can develop a good sense of your child's preparedness for the semester that lies ahead.
Indicator #1:
Grades & Teacher Conferences
Poor grades – and grades that dropped noticeably from the first quarter to the second – mean your son or daughter is heading toward trouble, particularly since future assignments will build on the knowledge and skills your child is supposed to have gained thus far.
Listening, following directions, putting forth enough effort and completing homework and classwork neatly and on-time all have an impact on grades. Conferences with teachers are a good way to determine your child's performance in all of these areas. When you meet with your child's teachers, ask for suggestions for specific activities you can undertake at home to support efforts at school. It's also important to tell the teacher about any issues that may affect your child's academic success.  Family tension, financial concerns, health issues, or marital problems directly impact a child's ability to concentrate in school.
Indicator #2:
Standardized Test Results
In recent years, parents and students have paid the most attention to standardized tests during the spring – when many states and districts administer exams that now determine a student's ability to graduate or move on to the next grade. But you can get a good idea of which skills should be strengthened in advance of these tests by taking a second look at the results of other standardized exams that may have been given in the fall. This is particularly true in school districts that administer tests at the beginning of the year and then again at the end of the year to measure students' progress. If your child scored less than satisfactorily in reading or mathematics at the beginning of the year, for example, you might pay particular attention to these areas as he or she prepares for the high stakes tests that will be given in just a few months.
Indicator #3:
Attitude & Study Habits
Sometimes, bright students get bad grades for behavior-related activities. Does your child turn in his or her homework? Is the homework correct? Is your child bored with schoolwork, and not paying enough attention? These are not excuses; they are symptoms of different problems.  You must identify these issues before you can remedy the problems.
Another important factor is your child's study habits – and the studying environment in your home.  Many parents kick off the school year by talking with teachers about how much homework they expect to assign and then set up firm schedules for "homework time" after school and in the evenings. But by mid-year, many of these schedules become a bit more flexible. If your child tends to be self-motivated and is showing strong progress, flexibility is a good thing. If he or she is faltering, it's time to put that schedule back in place, and stick to it.
Indicator #4:
The Work/Life Balance
Take a look at your child's academic success during the first half of the year and weigh it against all of the extracurricular activities that filled his or her schedule. Were there enough hours in the typical day last semester to keep up with schoolwork while enjoying every activity? Working collaboratively, parents and students should prioritize activities that are most important, and create a schedule that strikes the right balance.
Founded in 1977, Huntington Learning Center has offered supplemental education services longer than any other provider. Parents often contact Huntington when they receive a particularly alarming report card or other communication saying their child is falling behind. Many also reach out to Huntington because they are concerned their child may have poor study skills, or difficulty in performing to grade level in reading and math.
Hear what parents are saying about Huntington
• I just wanted to thank you for working with me and my family from the beginning to help me get the tutoring I needed for the SATs. You were always so willing and beyond flexible to help meet my personal needs. I truly appreciate all of the hard work you did to put me with a WONDERFUL teacher and help me boost my scores in order to help me achieve my dreams!
• We wish to thank you and everyone at Huntington. The devotion and patience shown has been wonderful. Maggie, we will never forget how you went beyond the call of duty to help us.
Maggie Lage is the Executive Director of the Huntington Learning Center in Newark
34 Liberty Plaza | Kirkwood Highway | Newark, DE 19711
For more information or to schedule a consultation at the Newark location
call 302-737-1150 or visit www.newark.huntingtonlearning.com