Frustrated with Hair Loss? There are Many Non-Surgical Options Available Today
|

Laser Hair Therapy for Both Men and Women
Finally, a way to enhance the growth of thick, healthy hair that's all your own.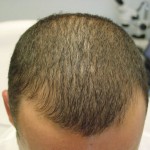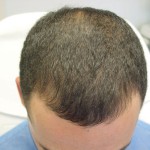 Evolution of Laser Hair Therapy
This non-invasive technology has been used successfully in Europe for over 10 years and is being hailed today in the United States as a major break-through in combating hair loss. Laser Light Therapy was first tested in Europe over fifteen years ago. It was designed to treat diseases of the scalp and skin.
In 1964, Professor Andre Mester began experimenting with the use of low-power laser energy in Budapest, Hungary. He observed that low energy laser exposure has a stimulating effect on the biological system, while high energy laser exposure had an inhibiting effect.
In his experiments with wound treatment on mice, he noticed rapid healing due to microcirculation of blood supply. This healing was also obvious in laser light treatment of diabetic patients suffering with dystrophic sores. He was amazed to find sores that would not otherwise heal were healed, and he also observed accelerated hair growth and thickening of hair in the treated areas.

Laser Light Therapy
The laser therapy functions on the same scientific principal of that of photo biotherapy; where the laser light stimulates cell metabolism and causes damaged cells to be repaired. This breakthrough technology has recently been featured on national newscasts across the country. Physicians are praising this technology as an effective treatment to combat hair loss. A Low Level Laser Device used to stop hair loss and re-grow lost hair was recently named Time Magazine's Invention of the Year.

Treatment
Our laser treatment is non-surgical, new and revolutionary. It utilizes therapeutic, low-level laser diodes in the treatment of hair loss as well as other problems of the scalp, and works in harmony with natural hair care products. The result is thicker, healthier hair.
Laser light therapy is not to be confused with the conventional laser. It uses soft (or what is commonly known as cool) lasers, which means there are no thermal components to cut, burn, or vaporize tissue. The use of a soft laser provides a painless treatment experience for the client.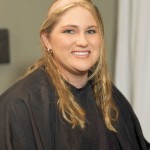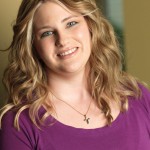 Hair Loss for Women
Virtuesse is the best and most natural non-surgical cosmetic hair loss solution available. Virtuesse is real hair … with attitude. If you are a woman who has genetic or hormonal hair problems or has lost hair through medical treatments, you no longer need to feel self-conscious about your looks. With Virtuesse you can have real, lush hair, which is perfectly blended to your own.
What is Virtuesse for Women? Virtuesse by Virtual Reality is an innovative technology that is only available in exclusive studios worldwide. Select technicians attend state of the art training session to become qualified to use the Virtuesse system. So, you are in the hands of the best of the best with Virtuesse.
Virtuesse is a thin, flexible, second skin like surface with natural hair growth patterns. The base being so thin and natural, it adheres with no ridges or bumps. It is literally undetectable to the human touch. No matter what your hair looks like, we can match its color, texture and style with Virtuesse. This cutting edge technology creates a customized solution for each individual client.
•Safe for any personal styling tool
•Hair that styles any way you want it
•Unique capability to replicate natural maturing grey
•Euro Texture Human Hair for the most natural appearance   and touch Virtuesse non-surgical cosmetic hair loss solution is so chic, so real, and so undetectable. It is demanded by stars, directors and stylists in Hollywood. Virtuesse has been featured on news and makeover shows from coast to coast! If Virtuesse can make actresses look good on a 20-foot movie screen, it can make you look good at home, at work, at play, at the gym – anywhere!
Hair Loss for Men
Virtual Reality is a thin, flexible, second skin like surface with natural hair growth patterns. The base being so thin and natural, it adheres with no ridges or bumps. It is literally undetectable to the human touch.
Virtual Reality Premier Benefits
* Always look your best
* Change your style when you choose
* National Affiliation Service Program
* Best most innovative service available
* No bumps or ridges
* Brush back front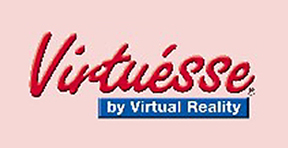 * Undetectable in any activity
* Can create short, close to the scalp hair styles
* Natural polymers replicate scalp pigment color
* Can be as thin as your natural hair without bangs
* Ease of self maintenance allows more personal styling
* Unique ability to replicate natural maturing gray
Virtual Reality is the Best and most importantly the most Natural hair replacement method available today!
Specializing in non-surgical cosmetic hair loss solutions for men and women.
…we are a full service Virtual Reality and Virtuesse Studio. We offer a full range of non-surgical based hair replacement for men, women and children.
When it comes to hair loss everyone is going to be different and everyone is going to handle their hair loss in a different way. Knowing this, we didn't want to just design a studio that can offer hair replacement we wanted to design a studio that our clients can be comfortable in.
With more than 15 years of experience, our team of professionals understands the anxiety and uncertainty that is associated with hair loss. Take action today, call us and set up your free, and confidential consultation to assess and determine the best options available to you.
* Our commitment is to be the compassionate, caring, and encouraging people in your life; that will make a difference not only in your appearance, but also through your recovery.

Delaware Hair Solutions
1082 Old Churchman's Road, Suite 200
Newark, De 19713
Phone: (302) 525-6241
www.vrhair.com