From Bras To Bikinis…..Who Knew?
|
Swimwear and Lingerie…Say What!!!!
In some ways, they are both fun items of apparel to shop for, but in another way the most frightening. Whether you are headed to the beach or planning a cozy evening with that special someone, both are suppose to help us look curvy and alluring, but they have the potential to show all our worst flaws! Bare Essentials carries bras, lingerie and swimwear, which are three of the most difficult items for any woman to purchase. With a little guidance from our shop consultants, you will find the style and size bra, swimsuit or lingerie piece that match your shape and figure.
At Bare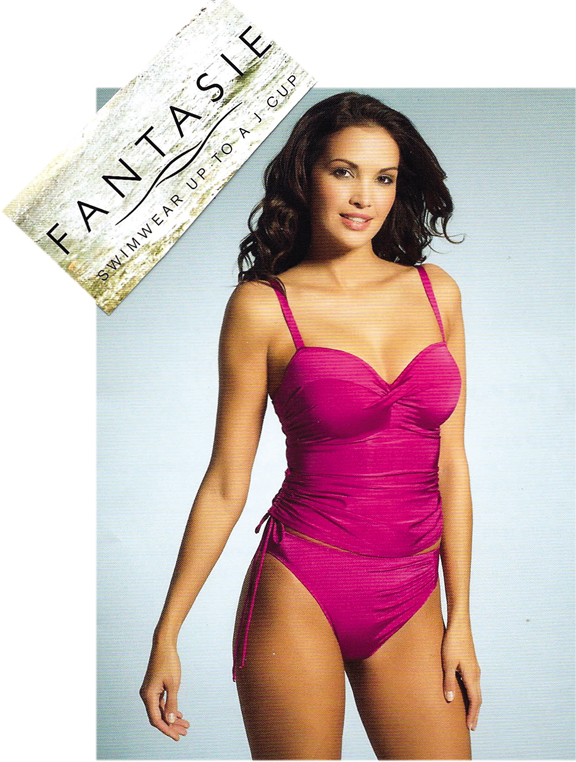 Essentials, we personally fit each customer and help choose the best fitting bra for them.
Because we understand how tricky choosing a swimsuit can be, we offer bra-fitting suits available in D to J cup size. If you are a curvy gal then you know how hard it is to find a swimsuit that fits your bust properly and looks fabulous over your "tush". Stop looking and start shopping. Our 2011 Swim Suit Collection is arriving now! If you are a hard to fit size, and you are headed to sunny shores, then we invite you to view our assortment of styles and sizes while we still have them. Do not miss your size, as these swimsuits will go fast! This bra boutique has shown itself to be an exceptional asset to Wilmington and the Delware Valley area.
In the fall of 2010, Bare Essentials was one of 151 independent retailers nominated for the 2010
BEST SHOP AWARD by INTIMA MAGAZINE, a worldwide publication of the Intimate Apparel Industry.
From the 151 nominees, Bare Essentials was one of the 25 finalists selected as one of the best bra and lingerie shops across the United States. The Best of Intima Shop Award honors the finest specialty bra stores in the country and is a top American lingerie event.
Bare Essentials offers 2100 square feet of merchandise and fitting rooms staffed with knowledgeable specialists available for a one-on-one consultation. Bra fitting is their number one focus, however, three levels of merchandise brings together bras, bridal lingerie, loungewear, swimsuits, and shape wear. This shops motto is Life's too short to wear a Bra that doesn't fit. Plain and Simple!