For Relaxed Gift-Giving This Holiday Season! Head To Your Local Spa
|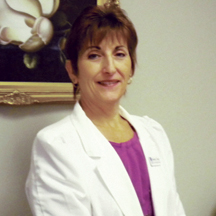 By Deborah L. Frazier
The holidays are here, which means it's time to take care of your gift list.
Instead of hitting up the crowded mall, unwind at your local spa.  Find a gift for anyone with gift cards for massages, facials and other spa treatments, or lovely products that keep friends and family looking great year round! You don't have to run yourself ragged going from store to store in the mall to give a relaxing gift during the hectic holiday season that's calorie-free and clutter-free!
Check out these common spa or wellness services, and who would enjoy receiving them.
The Gift: Personal Training Sessions
Gym memberships can be expensive and risky. You may spend a ton of money on a gift that someone may not use; however, if the recipient is already a gym member, the gift of one-on-one sessions can be a challenging and motivating option. Personal trainers can customize exercises and fitness plans to their clients' specific needs.
Perfect For:
Anyone who loves going to the gym but hasn't splurged on personal training sessions. If you have a gym rat friend, this is a perfect way to go.  Don't give this to friends who aren't gym regulars, though. They may never use the sessions if they don't enjoy the gym already.
The Gift: Facial
Facials can be beneficial to all skin types. They offer deep cleansing, exfoliation and nourishment to dry, rough or damaged skin. You can choose from anti-aging facials, deep pore facials, seasonal facials and more. Many spas get into the holiday spirit by offering peppermint facials or pumpkin facials.
Perfect For:
Facials are a great gift for any age. For a teenage girl, try an anti-acne one. A middle-aged or older woman would appreciate an anti-aging facial. A European deep pore facial is great for anyone – it provides basic cleansing, exfoliation, massage, and a customized mask.
The Gift: Manicure or Pedicure
Manicures and pedicures should be your go-to gift if you're unsure of what spa service to give.  Everyone loves them, and they're common enough you won't scare off anyone who's not a regular spa-goer.  Manicures and pedicures are always welcome – especially near the holidays when everyone wants to look their best!
Perfect For:
Those who get manicures and pedicures range from little girls, teenagers and young women to middle-aged and elderly women.  And, increasing in popularity lately is the man-icure (which is nothing to be ashamed of, gents!)
The Gift: Spa or Salon Products
If you're not interested in giving a gift card, spas and salons offer a variety of skincare, hair-care and nail-care products. From face washes and exfoliation kits to nail polishes, shampoos, self-tanners, and so much more; you can choose from wonderful gifts you know will be enjoyed and used!
Perfect For:
Anyone! For close family and friends, choose something you know they'd really love, such as a facial scrub for an aunt who enjoys facials or self-tanner for your niece who loves to have a warm glow even in the winter months. Choose staples for those you don't know as well: shampoos, conditioners, face washes and nail polishes are practical gifts we could all use.
This holiday season simplify your gift list by shopping at your local spa. Spa and wellness gifts are thoughtful, personal, and appreciated during a season when we all could use a little pampering.
Clients may come to you for many reasons, and you can have the opportunity to help them reach their goals. When your client smiles with satisfaction, it will be worth it.
Want to learn more….
Dawn Career Institute can prepare you for a career in the beauty and wellness industry! Dawn Career Institute offers Esthetician, Massage Therapist, Nail Technician and Personal Fitness Trainer programs. Our Esthetician, Massage Therapist, and Nail Technician programs can provide you with practical experience at our New Beginnings Spa, and our Personal Fitness Trainer program features a week-long boot camp led by fitness professionals.
Dawn Career Institute is located in Wilmington, Del., and offers convenient day and evening classes, along with helpful job placement assistance to all students. Financial aid is available to those who qualify. It's time to begin your education to become a professional in the beauty and wellness industry!


Learn more today at www.VisitDCI.com or call 1-800-495-8260.
Dawn Career Institute is accredited by the Accrediting Commission of Career Schools and Colleges (ACCSC).
For useful consumer information, please visit us at www.dawncareerinstitute.edu/consumerinfo.