Fine Or Fashion Jewelry… Those "in the know" Mix High and Low
|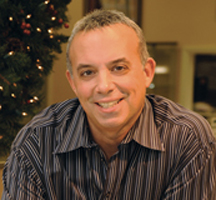 Ern Angiolillo, Owner
Article By:
Toni Renée Leslie
Arbiters of fashion have long known that
the secret to great style
has very little to do with how much one spends.
True style is impossible to define or accurately describe but you certainly
know it when you see it. It's this magical combination of glamour, sophistication, mystery, and charm that somehow appears completely effortless.
In the past women kept all of their
"stylish" secrets to themselves,
making them all the more mysterious and iconic,
but today we have thousands of blogs, dozens of magazines, celebrity stylists and countless websites devoted to showing "regular people" exactly how to have envious style. Put simply, the answer is mixing high with low — $200 designer denim paired with a $3 Old Navy tank, completed with a chunky gold costume necklace found in your grandmother's jewelry box, that is the epitome of true style.
For the longest time "costume or fashion"
jewelry was looked down upon.
Women would turn up their noses and declare these accessories as "not real." It was as if their measure of worth was a direct reflection upon the wearer. And so, for decades it was the real deal or disgrace! But time changes everything and today it is totally acceptable (and even covetable) for a stylish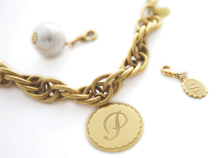 woman to pair pricey pearls with jewels from JCrew. Maybe it is a sign of the times or an effect of a lack-luster economy but either way, fashion jewelry is now a wardrobe essential to every stylish wardrobe.
So the big question now is how does this change in the tide
affect a traditional "fine" jeweler like Erncol Jewelry Shoppe?
"Some fine jewelry stores will continue to sell only precious metals and genuine stones, they are probably known as more traditional and have a customer base that is most likely based on their bridal business. Erncol, is known more for its unique jewelry — our customers come for diamonds, absolutely but they also come for birthday gifts for their girlfriends and a great pair of earrings for Saturday night. The majority of Erncol's merchandise will always be precious or fine jewelry but we are mindful of trends and the huge growth in fashion jewelry and plan to offer that to our customers as well", says Angiolillo.
Erncol Jewelry Shoppe launches its first fashion jewelry collection
this month with the MaximalArt Collection by John Wind.
The collection is fun and fashion forward, it has a vintage quality while still being modern — necklaces, bracelets, and earrings in gold and silver tones with pearls, charms, and initials make it very easy to wear and perfect for gift giving. Angiolillo decided to start with the MaximalArt collection because its history is with a true artist and fine jeweler, John Wind. Wind has literally translated his high-end sensibilities into a fashion collection that anyone can afford (prices are from $25 to $100.)
Erncol plans to add other fashion collections to the stores merchandise as owner, Angiolillo finds designs that fit with the stores existing fine jewelry sensibilities. The goal is to offer customers more than just an amazing new piece of jewelry but to also provide the options they are looking for when it comes to creating great style — mixing high and low.
Testimonials:
•  "I took my diamond tennis bracelet to Erncol's for a clasp repair. Not only was it repaired for a very reasonable cost, it was so clean and polished, it looked better than new".     ~ Nancy K.
•  "Thank you for the beautiful bracelet. I was so touched by your kindness and encouragement and your understanding of exactly what I was looking for. Please know that I will wear it proudly in honor of your sister and all of us cancer warriors who continue to fight this disease."     ~ Cindy
•  "Thank you more than you know for being able to deliver the ring I choose for my wife prior to Christmas as promised.
It is absolutely beautiful and she loved it. Thank you again for all your help and expertise. It was invaluable."     ~ Dan
302.478.5560   •   www.erncoljewels.com
Erncol Jewelry Shoppe is located at 4007 Concord Pike (at Silverside Road) and is open
Tuesday through Saturday, 10am until 5pm with evening hours upon request.