Fight Winter Dryness By Pampering Your Skin
|
You don't have to look in the mirror to know that winter is hard on your skin.
You're feeling itchy, your lips are cracked, your hands feel like sandpaper. You've got to do something to help yourself feel better, and look better, but where do you start?It's most important that you realize that the dryness you're feeling on your skin is the result of dryness both on the outside and on the inside.  On the inside, because you're not as thirsty as you are in the summer, so chances are you're not drinking as much water as you need. On the outside, not only are you dealing with harsh cold and blustery wind outdoors, but our home and office environments often lack the desired humidity to keep our bodies feeling fresh.
Here are five easy steps to reviving your skin and surviving the rest of the winter.
• Drink plenty of water. Some experts suggest eight to ten glasses a day. You're the best judge of what your body needs, but don't hesitate to drink a little more.
• Review your daily skin care program. Instead of using soap, which tends to remove natural oils from the skin, choose a gentle creamy cleanser and rinse with lukewarm water. Cleansers designed for dry, sensitive skin are best this time of year. Be cautious in using hydrocortisone creams to combat itchiness. They're helpful for about a week; using them for longer periods can cause skin sensitivity and redness.
• Moisturize. Professional hydrators that work best contain soybean oil, safflower oil or sunflower oil. Water-in-oil emulsion products help because they'll form a protective seal to keep in your own natural moisture. While standard lip balms provide some comfort, most of them are made with a wax base. For enhanced protection, choose a balm made from shea butter or olive oil. Don't forget your hands. Increased use of hand sanitizers may help kill germs, but sanitizers have an alcohol base that dries your skin. After using a sanitizer, apply a moisturizing hand cream.
• Exfoliate. Use a mild exfoliant two or three times a week to slough off rough winter skin. Try professional brands that contain natural minerals, rice bran or corn cob meal. Scrubbing too hard will irritate the skin and can cause inflammation.
• Treat yourself to a monthly facial. A facial treatment not only helps your skin but an hour or so of pampering also benefits your state of mind. At New Beginnings Spa, we offer a variety of facials, each one designed to meet individual needs. An oxygen facial, for example, increases circulation and combats aging, while a multivitamin facial is ideal for sun-damaged or prematurely aged skin.
When scheduling a facial at New Beginnings Spa, ask about a comprehensive skin-care evaluation.
Trained specialists will review your diet and exercise habits as well as the skin-care products you use and make recommendations for improving your skin condition. Purchase quality professional products which are more economical and contain high-grade active ingredients to effectively make a difference. You'll notice that most of these tips are things you can do at home with expert directions from your esthetician. Good skin care is a lot like going to school. After going to class (your facial and skin evaluation), you've got to do your homework (at home care).
Testimonial:
I have been receiving skin care and facial treatments at New Beginnings Spa for seven years. The students are eager to do a good job, the instructors provide thorough consultations before each appointment, and the prices are great. I always recommend New Beginnings to family and friends, and often give them gift certificates for spa services. I even suggest the spa to strangers. ~ Dianna B.
A message for brides:  Plan ahead for your wedding day.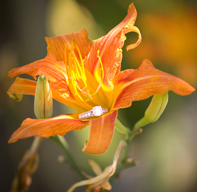 Call New Beginnings Spa at Dawn Career Institute three to four months before your big day. Let us color-match your makeup with Jane Iredale Mineral makeup for you and your wedding party. Our cost-effective services include:
• makeup lessons and makeup application
• facial and full-body waxing
• hydrating and detoxifying body treatments
• St. Tropez tanning and Bronze Biologic Cosmeceutical Spray tan
• Student and professional Swedish massage, reflexology and hot stone therapy.
To glow on your big day:
• Start with a complimentary skin analysis
• Schedule facial or backcial treatments well in advance
• Use your recommended professional retail products every day
• Receive Jane Iredale Mineral Makeup color matching to ensure that perfect picture.
Debbie Frazier
• Licensed Esthetician for 12 years
• Manager of New Beginnings Spa at Dawn Career Institute
• Esthetics Program Coordinator and Instructor
New Beginnings Spa offers the best in massage, body therapy, facials and advanced skin care at moderate prices, with treatments provided by well-educated advanced esthetics students supervised by highly qualified instructors from Dawn Career Institute.
Spa hours are 9 a.m. to 8 p.m. Monday, Tuesday and Thursday; 9 a.m. to 3 p.m. Wednesday and Friday; and 10 a.m. to 3 p.m. Saturday.
To make an appointment, call New Beginnings Spa at 302-225-6500.
The spa is located at 3700 Lancaster Pike, Suite 307, Wilmington.
Want to learn more?
If you're interested in a career as an esthetician (skin care specialist), massage therapist or personal fitness trainer, Dawn Career Institute may have the right program for you. Dawn Career Institute offers day and evening classes at its campus in Wilmington, Del., and online. In programs that last about eight months, you'll learn the essentials to qualify for a job in one of these fast-growing professions.
Dawn Career Institute offers job placement assistance to all its students and financial aid is available to those who qualify.  Dawn Career Institute also offers programs in medical assistant, nurse assistant, pharmacy technician, dental assistant, medical administrative specialist, health insurance claims examiner and legal assistant. Dawn Career Institute is accredited by the Accrediting Commission of Career Schools and Colleges (ACCSC).  For more information, go to www.VisitDCI.com or call 1-800-495-8260.