Fibromyalgia & Massage: What You Should Know
|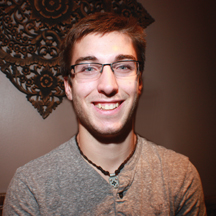 By Pete Lerza LMT, NCTMB, CHP, Manager
Kaya Wellness & Yoga
Roughly 7 million American have the disorder which is largely classified by intense chronic pain: Fibromyalgia (FM). Though the cause is still not entirely understood, some progress has been made in the treatment of FM. Many pharmaceutical products which induce an increase in serotonin levels have been tested, but have had limited results. So far, the only treatment that has proven to be effective is regular massage. Usually, patients will notice clear & significant positive changes within the first 10 – 15 massage treatments. Due to the circulation of oxygenated blood to the tense, de-oxygenated blood, which is found in many FM patients, there is a 1 in 10 risk that a FM patient will experience an aggravation of symptoms. This does not last long, but is important to know when attempting this route of therapy. It is recommended that FM patients receive their first 10 massages in increments of 2 sessions per week for the first 5 weeks. This may be a financial challenge, but when weighing out the gains in freedom from pain as well as not risking any long term side-effects, this modality of treatment is priceless. If a Fibromyalgia patient were to pursue this route of treatment, the price of sessions could be adjusted to fit a more comfortable budget. However, many insurance companies will reimburse a patient who truly has a need for the service simply with the presentation of a receipt & physicians referral.
One of the key factors which separates my practice from others in the field is my conceptual understanding of the body from a holistic point of view. I know that the phrase, "no pain, no gain", is fairly inaccurate & I use my knowledge of the body to my advantage. I use a specialized technique to work out knots, which may still cause discomfort but it is much more effective & less painful than other techniques. I also use my knowledge of the GTO (Golgi Tendon Organ) which is a little organ in our tendons that senses when we are stretching. When the GTO gets this message from the muscle, it allows the muscle to relax & stretch further to avoid injury. I employ this system by applying pressure to tendons to make them "think" that the muscle is being stretched, which relaxes the muscle, making the experience easier for myself & my clients. I also use Ischemic Compression to catalyze the healing process. What Ischemic Compression does, essentially, is temporarily cut off blood to a specific muscle cluster. This tells the brain that there is an injury, which causes the brain to respond accordingly & rush oxygenated blood to the area. Typically, this blood would be met by a wound & begin to form a scab, but there is no wound so we've simply tricked the body into sending healthy blood to an area which was tight. This will help break down adhesions such as knots & general tightness
Testimonials:
"I had a great experience. My massage was therapeutic and relaxing. Pete is an experienced therapist and very good at describing the muscles affected and treatment. I appreciate his clinical and thorough knowledge of anatomy and therapy techniques. The spa itself is soothing and comforting. The room was peaceful and good music. Thank you."   ~Alan
"I just wanted to say that Pete did an excellent job in working all the kinks out of my shoulders and neck, and I was quite impressed with his technique of massage, which was quite different from my normal massages. It was deep tissue, but not the normal painful type that you get when you request deep tissue. When I walked out I felt relaxed, and then the next day all the pain was totally gone from my shoulders and neck, and I had no soreness. Thanks for a great job, Pete. I will definitely be back. ~Pamela
"Pete proved to be a very sensitive and proficient massage therapist. He asked for feedback as to pressure and touch, but little verbal feedback was actually needed because Pete was so sensitive to the cues and responses my body provided to the bodywork. Pete gave an excellent massage, working deeply into some very blocked places without creating pain or discomfort. I felt safely held in his skillful touch throughout the massage. In summary, I am very pleased, satisfied, and grateful for my experience at Kaya. I will definitely be returning the next time I am able to get away for a few days of rest and restoration. And yoga and bodywork at Kaya will be central to my plans."  ~Cathy
Pete Lerza is the Spa Manager at Kaya Wellness & Yoga in Rehoboth Beach, DE. Pete is a Licensed Massage Therapist, Certified in Holistic Pathology. Pete also serves on the Program Advisory Committee at the Dawn Career Institute. He takes a holistic approach to helping you relieve yourself of the physical and emotional stresses of everyday life. Primarily practicing Swedish & Deep Tissue Massage, and having a strong understanding of the nature of "knots" & general wellness, Pete strives to help his clients enjoy a better quality of life. Pete uses the knowledge from his certification in Holistic Pathology to address complaints of pain with various techniques & perspectives.
For more information or to schedule an appointment, visit www.KayaWellnessCenter.com or www.PeteAtKaya.com or call (302) 227 – 3450.
Kaya Wellness & Yoga
301 Rehoboth Avenue
Rehoboth Beach, DE