EXERCISE – Not Just for Producing Sweat!
|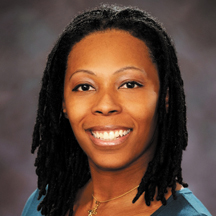 By Alisa Robinson
What if I told you there was one simple thing you could do to live longer, have more energy, make you more productive, potentially avoid heart disease, cancer, stroke and injury, as well as boosting your sex life, mood, self-confidence and body image ….. Would you do it?
There is ONE such thing. Unfortunately, there are too many of us not taking advantage of it. Exercise is the ONE activity you can do that can improve every aspect of your life, mind and body.
If you're like many of us, you struggle to find motivation to exercise regularly or at all, but understanding the many aspects of how it can improve your life may be just what you need to start taking serious action to improve your overall well being. Exercise not only strengthens your body, it can also strengthen your mind. One study found that moderate exercise by older adults can reduce the odds of mild cognitive impairment by 30% to 40%. Some experts believe that exercise can, in fact, keep our minds sharp because it improves circulation throughout the body and the brain, which boosts your attention and ability to concentrate. Exercise may even protect us from developing Alzheimer's disease. In one study, researchers found that older adults who exercise at least 3 times a week are less likely to develop dementia.
Exercise can even make you more productive at work. People who exercise during the day perform better, manage their time more efficiently, and are mentally sharper. It may be ironic, but if you've ever felt too tired to workout, exercise is one thing that may cure you. Getting enough exercise, reducing stress, and eating a healthy diet are all essential for energy, but one major factor is movement. Studies show that exercise increases feelings of energy and lessens feelings of fatigue. Exercise also teaches the body how to produce more energy, making it more efficient at burning fat.
When you exercise regularly and live a healthy lifestyle you'll see changes not only in your energy level; but in your body, decision making ability, you'll feel good about yourself, and your confidence level will sky rocket through the roof!
Alisa is the owner of Art Fitness, an Exclusive Fitness Studio in Wilmington. After researching the growing epidemic of chronic illnesses and the obesity rate in the United States reaching all times highs Alisa felt it was time to take drastic measures to teach individuals how important their body is and small changes every day can be the difference between life and death. Alisa has modeled Art Fitness to be a facility that eliminates intimidation and offers a platform for education, compassion and healthy lifestyle changes without gimmicks or quick fix promises. Alisa has been a Fitness Professional for over 7 years, certified through NASM (National Association of Sports Medicine) #1 nationally recognized certification. Alisa is also the 2012 YWCA recipient of the Empowerment Award. Alisa strongly believes it takes a strong support system to break old habits and make committed changes, it is top priority that Alisa delivers to each person she comes in contact with the motivation and encouragement needed to achieve not only fitness goals but lifelong goals as well.
Testimonials:
•  "When I first started training with Alisa I had a goal in my mind that I thought was unrealistic and I would never be able to accomplish. After training with Alisa for several months I saw amazing results and my confidence grew. Alisa was very supportive and understanding, she never worried about time, her focus was always on me and making sure I was constantly encouraged. Thank You Alisa!"    ~ Helene V.
•  "I have not worked out for more than 3 years and I dreaded the thought of starting a program. Thanks to Alisa, I now look forward to working out three times every week! She is attentive, motivational and fun. I now have more energy to keep up with my 3 year old daughter. Thanks Alisa!"    ~ Lisa