End-Of-School-Year Academic Check-Up
|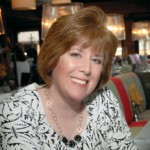 By Maggie Lage
After nine months of surmounting academic hurdles, your son or daughter may be hoping to sprint past the end-of-school-year finish line without ever looking back. If so, you're both missing an opportunity to gauge real progress during the past year and ramp up for the challenges ahead.
Consider the subjects that gave your student the most trouble and identify the particular learning skills that need work. For most students the signs of trouble with particular subjects come in the form of less-than-satisfactory grades. Sometimes a lack of effort is to blame, but many students may have weak academic skills that have held them back.  For example, if your child never quite mastered fraction and mixed number computations, then higher level mathematics has probably been especially difficult. Unexamined problems in reading may have led to significant challenges with spelling, comprehension, and retention of information in subjects across the academic spectrum.
Does your son or daughter have hidden talents that can be tapped and nurtured? Many young people have special aptitudes and interest that can translate into higher achievement and opportunities.  Good teachers who have spent time with your child can have significant insight into his or her academic "gifts" and potential to excel with additional support.
Most successful novelists, for example, can tell you about how certain teachers encouraged them to develop their natural writing talent from an early age. Most students who eventually earn prestigious mathematics and scientific scholar awards have, likewise, been encouraged to develop their natural abilities as the groundwork to new discoveries.
What "learning habits" should be addressed over the summer? Most teachers and guidance counselors can name several habits that have an impact on a student's ability to complete classwork, homework, and master subject matter. Listening skills, following written directions, time management, and note taking are just a few. During the summer, you and your child can work together to address these problems in preparation for the year to come.
Summer months are a time that parents often contact Huntington to help their children strengthen poor reading, writing, math, study and test taking skills. Many also reach out to Huntington to prevent any loss in reading or math skills over the summer. Yet, other parents bring their students to Huntington to prepare for upcoming SATs and to enrich academic skills to maximize future opportunities.
Hear what parents are saying about Huntington
• Dear Maggie, Andrea, and Matt,
First, please accept my most exuberant THANK YOU to all of you. Without your help, this wonderful news might not be arriving. Tim was accepted to Elon University, University of Delaware, and Furman University (3 for 3).
As you might remember, Elon was Tim's first choice school. After he visited and auditioned for Furman he was torn: Elon with his brother or Furman. Furman is a much higher and nationally ranked institution with a music program considered as a top ten undergraduate program nationally. It is about half the size of Elon but very similar in many ways. After much deliberation, Tim has decided to attend Furman University where he was awarded a $96,000.00 scholarship for voice. We couldn't be happier and we owe so very much to all of you. Each of you played a key role in his success. You helped him with his SATs and college essays, you helped us discover underlying disabilities then pointed us in the right direction to get the help he needed, and help Tim gain much needed confidence. You enabled the outcome of a promising young man's life. You are my heroes. ~ God Speed, Cindy
Founded in 1977, Huntington Learning Center has offered supplemental education services longer than any other provider. Parents often contact Huntington when they receive a particularly alarming report card or other communication saying their child is falling behind. Many also reach out to Huntington because they are concerned their child may have poor study skills, or difficulty in performing to grade level in reading and math.
Maggie Lage is the Executive Director of the Huntington Learning Center in Newark
34 Liberty Plaza | Kirkwood Highway | Newark, DE 19711
For more information or to schedule a consultation at the Newark location
call 302-737-1150 or visit www.newark.huntingtonlearning.com