Employee Engagement And The Bottom Line!
|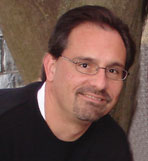 Presented By:
Michael J. Cronin
As businesses try to navigate the newly forming economy, one of the areas receiving a lot of attention is Employee Engagement.
Engagement rates are meant to reflect
how "plugged-in" the employees are in a business.
Are they motivated to do their best? Are they concentrating on what they are doing? Are they positive in their representation of the company, both internally and externally? While we all inherently know that these issues are important and can make a business better, engagement rates are often relegated into the category of
"soft, immeasurable, and nice to have issues".
The Gallup organization has been tracking engagement scores since 2000 and recently released their State of the American Workplace report addressing the impact of the recession.  What they found was that
"American employees' average level of emotional engagement with their jobs
did not drop significantly in 2008 or 2009"
, as compared to the historical values. Engagement rates have been relatively consistent since 2000 as follows:
•  28% were engaged, meaning they were emotionally attached to their
workplace and motivated to be productive.
•  54% were not engaged, meaning they were emotionally detached and unlikely to be self-motivated.
•  18% were "actively disengaged", indicating that they view their workplace negatively and were liable to spread that negativity to others.
While this is interesting (and a little shocking!), how does it relate to a business' bottom line? It has been shown that employee engagement at the business/work unit level relates directly to each of the nine major performance outcomes, including turnover, absenteeism, safety, quality, productivity, and profitability. When business data in these areas was aggregated and ranked, dramatic differences were seen between the top and bottom quartiles. When comparing the top quartile to the bottom it was found that there was 37% less absenteeism,  37% less turnover, 49% fewer safety incidents, 60% fewer quality defects, 18% higher productivity, and 16% higher profitability. Another measure, Earnings per Share (EPS), also showed not only higher values in the top quartile, but greater stability as well.
As business owners, we often focus our attention externally to the customer interface. We look at how a 1%, 5%, 10% increase in sales volume, close rates, customer retention, and customer satisfaction would impact the bottom line.
We often overlook our greatest assets, our employees, and their
impact on the bottom line from other than a cost viewpoint.
What would happen to your bottom line if even a small percentage of your employees moved from "actively disengaged" or "not engaged" to full engagement?
Improving employee engagement requires focus and commitment by the leadership level to actively listen, address and improve the dynamics within the organization. In reality, it is very similar to listening, addressing and improving Voice of the Customer issues.
While maintaining focus on the customer interface is critically important to any business, placing some focus and attention on the internal organization and the dynamics that define it, can provide additional and much needed benefit to the bottom line.
Michael J. Cronin founded ResTech Solutions, LLC in 2002 after 15 years in the corporate world. He has hands-on experience in a number of functional areas and has worked with both domestic and international organizations. ResTech Solutions prides itself on the development of practical, cost-effective programs for its clients. For more information or to schedule a complimentary consultation,
please contact Michael at (484) 883-2707 or [email protected]