Embracing Changes In Your Life
|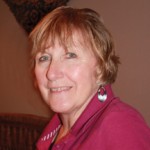 By Terri Pippin, The Medicine Woman
When we choose to make significant changes in our life, even if the choices are good and help us grow, we automatically start to doubt our choices, question our decisions and examine our motives. If you are moving out of your parent's house for the first time, or moving them into yours, planning a walk down the aisle to create a new family, take that new promotion that will change how you live or make a decision to add a new life to your family. What will happen to you energetically and spiritually will create a sense of great anticipation, worry, a period of doubt and restlessness. This is because we are being forced out of our comfort zone and into the unknown. Spiritually, that is how we grow – no matter our age, position in life, or our beliefs.
I am experiencing a major change as I move my Holistic Business, "The Medicine Woman", out of the safety of her first home at Kaya Wellness and Yoga in Rehoboth Beach, De to Historic Lewes, De.
My growing pains started several months ago with the decision-making process regarding my move. I became disorganized and accident prone, kept forgetting and misplacing things, my knee went out, then my face broke out. I knew what was happening and started listening to and fixing the energetic side of me. I knew my chakras were behaving like they should, rearranging me energetically for the move. My root chakra started working on security and financial issues, my second chakra started opening new safe boundaries for me, the Solar Plexus started dealing with fear of change and the sadness of leaving some place that was so comfortable to me, the heart chakras expanded to an overwhelming feeling of great anticipation and happiness at the attainment of a life's dream, the throat chakra expanded to accommodate having to speak up and be heard, and the third eye used meditation so I could quite my mind and listen to my intuition and spiritual guides, and finally my Crown chakra let me know this was a good decision. I had been working toward this moment for a long time.
What I did for myself was to immediately start having energy work done on myself, such as Reiki, Reflexology, Chakra Balancing, Massage. I did a lot of meditation and gave a lot of thanks. After taking care of the Holistic side of me I started walking in nature to help my spiritual side and the decisions I needed to make. I started to notice which trees stood out, flowers that popped up and birds and animals that started to appear to me. There are many signs, omens and messages in nature, all one has to do is pay attention.
For me, the Pine Trees, Cedar and Holy Bushes told me to adapt to and embrace the changes coming; protection was around me, and there was triumphant in future endeavors. The constant appearance of Mistletoe urged me to get a second opinion on important issues. The appearance of the turkey Vulture, a very misunderstood bird and a creature of grace when in flight, tells me there is renewal ahead and energy used for healing will become more intense and powerful – always a good message for this Energy Healer.
I have gladly and with great faith always followed the urges and prompting of my spiritual side. So I took a deep breath, found a special place for my Holistic Business, gave thanks and now want to let everyone know I will be starting April 15, 2012 at my new place.
Terri Pippin CMT, Reiki Master & Shaman, is founder of The Medicine Woman. Terri started her spiritual journey of healing twenty-five years ago when she was first introduced to meditation. She has been a Certified Massage Technician for the past 14 years. Her journey has included the development of Reiki skills, culminating in the achievements of the Master Reiki Level in 2007 and the development of several energy healing techniques. The Medicine Woman is trained in both Celtic and Native American Shamanism and has been a shamanic healer for the past 12 years.
The Medicine Woman
33800 Dreamweaver Lane
Lewes, Delaware 19958
302-220-1146
www.TerriPippinTheMedicineWoman.com
Shamanic Healing & Workshops
Energy Work
Massage
Body Wraps and Scrubs
Mention this Newspaper
and get 10% off any Service until 6/1/12
The Medicine Woman Has moved!
Directions to my new location:
From Route 1, Turn onto Savannah Rd, continue straight for ¼ mi, turn left at the large red & white Keller Williams Realty sign, I'm the grey & white shoppe, on the left off -street parking is always available