Educating Women Means Improving Lives For Families
|
Written by Robyn Crawford, Volunteer with the Kandahar Institute of Modern Studies

though the Canadian International Learning Foundation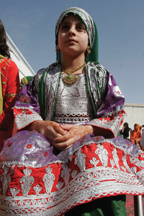 At a school in Kandahar, Afghanistan, 1600 students are receiving an education that will soon bring them good jobs and a better life for their families. Remarkably, more than half of the students are women.
Teacher courses in Business Management, Information Technology, English and Communications, the Kandahar Institute of Modern Studies provides teenagers and young adults the opportunity to build skills in high demand by local businesses, government and nonprofits. It started with a few women in 2007, and has grown rapidly to become a respected professional educational intuition.
"Receiving this type of education as a woman in Afghanistan can change their entire lives," says Ehsanullah Ehsan, the schools' Director and founder, and decades-long supporter of women's education.
"The graduates get good jobs and people in the community see that. It helps them think that women and women's education are important, and maybe their daughters should get an education too."
On average, employed students and graduates are each able to support six families members. It brings them pride and allows women to improve their communities and participate in the reconstruction of Afghanistan.
Yet, it costs just $10 to $25 per month (depending on the program) to sponsor a girl to attend.
One of those students is 19-year old Maryam, who graduated this year. "I am so excited to receive my certification! All the students are really happy and my family is really proud" she said before her ceremony. "I have been yearning for this day."
Maryam walked the stage with 200 of her fellow female students. It's a showcase of their new skills, as well as their determination and perseverance.  "It is really not easy to get an education for Afghan women, especially in Kandahar city, but I believe education is the only solution for problems we are facing in Afghanistan," Maryam said.
She now works as a communication officer, and hopes to study medicine in the future.
While male students pay a small fee to help cover the costs of teachers' salaries, the vast majority of expenses are paid by small donations from generous individuals in the U.S. and around the world, and through a capacity building grant provided by the U.S. State Department. This allows the Kandahar Institute of Modern Studies to keep education free for its female students.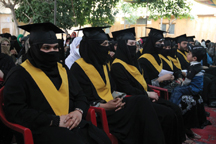 The $10 to $25 monthly sponsorship cost is also kept low through educational and other support from volunteers located around the world. In fact, the school was originally developed in partnership with the Canadian International Learning Foundation, a registered Canadian charity managed by a group of volunteers in Ottawa, Canada. These and other online volunteers in North America and beyond provide professional development for the Afghan educators and also assist with fundraising, communications and curriculum development – all without leaving home.
The charity accepts donations on behalf of the Kandahar Institute of Modern Studies, with 100% of the funds going directly to support student education.
If you would like to sponsor a student or volunteer online, please visit www.theafghanschool.org. The Adopt-A-Student Program lets you learn more about the students you're helping, or sponsor a student in someone's name as a gift for the holidays. Adopt-A-Student also makes a great way for a group or workplace to give back.  When it costs as little as $10 per month to provide a student with professional education, you don't have to make a big donation to get big results.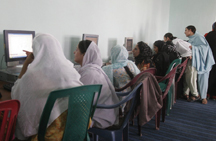 For more information:
(613) 503-5349