Does Your Teenager Have Acne???
|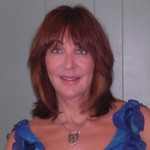 By Lynn V. Esdale, RN, Licensed Medical Aesthetician
Acne.  It's the bane of a teenager's existence.  For many, teen acne is a fact of life.  It's a cruel joke of nature that the time when an individual has the most anxiety about his or her appearance is the same time unsightly red, white or brown blotches tend to turn up on this or her face, neck and other parts of the body.
Acne is a skin problem that affects almost all teenagers.  The condition results from the action of hormones on the skin's oil glands (sebaceous glands.)  The sebaceous glands make an oily substance called sebum that empties onto the skin surface through the hair follicle opening (pore).  The mixture of oil and dead cells allows bacteria that normally live on the skin to grow in the follicle openings.  When this happens, pores become clogged and pimples develop.  Many people believe that lying out in the sun and getting tan may help treat acne.  While sun exposure may dry up excess oil it may look like it is helping.  However, acne can flare up or even worsen because of the damage caused by the ultraviolet light.  Ultraviolet light creates free radicals, which are associated with cancer and aging.
In most cases, pimples occur on the face, neck, chest, and shoulders.  Acne does not present a serious health risk, but severe acne can result in permanent scarring.  In addition, acne can have significant physical and depression.   In teenagers depression may manifest as social withdrawal (retreat to bedroom or avoidance of peers) or impaired school performance (lower grades or missed assignments.)
When OTC (over the counter) products fail to work, you may then choose to take your teen to a dermatologist who may choose prescription medications from antibiotics to topical creams such a Retin-A  or the potent oral drug, isotretinoin.
Regardless of what choice of topical creams you choose, pores that are blocked with whiteheads, blackheads and inflamed lesions filled with pus….these topical creams can work more efficiently when pores are unblocked.
SKIN CARE TREATMENTS such as deep pore cleansing procedures, salicylic acid treatments, microdermabrasion, (face, chest, back) i.e., are all procedures that can assist in unblocking pores.   Also, knowing when and how to properly perform sterile extractions will not only improve your teen's appearance, increase his/her self esteem….but assist in penetration of products.
Book a complimentary consultation with your teen. They will be treated with compassion and understanding.  I too suffered with teen and adult acne.    Lynn, RN .
Mention this Women's Journal article and received $25 off first procedure.  Please visit lynnvictoriaskincare.com for a complete list of cosmetic and medical skin care services.
Since it is that time of year…..give your skin a break from the sun!!!  We offer Spray Tan Perfection.  This is the No. 1 professional spray on tan.  It's 100% natural and does not contain ANY chemicals.  Have the perfect spray tan in just five minutes.  Call Kaye at 610-937-5450 to schedule your appointment!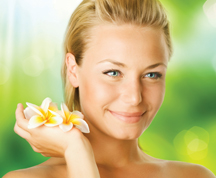 Lynn's Testimonials
Carroll Laurence
"Lynn has given me several treatments over the past few years.  I love how my skin glows for weeks after I visit her office – she is truly passionate about her business."
Carmella Schultz– Aesthetician, Permanent Make-Up Artist
"Lynn Victoria has impeccable skin care skills as well as performing outstanding injectables such as Botox and dermal fillers.  I have been to many practioners for such procedures, however, Lynn has always given me the BEST results!  I highly recommend Lynn's services.   You will notice a difference!!!
Edie Dutcher
"Lynn is a TRUE Professional and expert in the field of medical aesthetics.  Her knowledge, clinical skills and "Passion" for aesthetics is untouchable, in a class of her own.  I would not trust my skin to anyone else!"
Gina Marsilli- Aesthetician, Permanent Make-Up Artist
"I have known Lynn on a personal as well as a professional level for many years.  Her passion for skin care and esthetics show as she delights in making her patients happy.  I'm thrilled with the amazing results I've had in all of her services and highly recommend Lynn Victoria."
Dr. Monica Mehring
'Lynn is a wonderful aesthetician.  She is extremely knowledgeable of all the skin care products.  She was a nurse for many years before becoming an aesthetician.  She brings that experience and expertise to my appointments.  She is very honest in assessing your needs and expectations.  Lynn is thorough and very professional.  My skin feels healthier every time I visit her."
Margo Ewing Bane Woodacre, MSW
"I have chosen Lynn as my skin care provider since 2005 because she is knowledgeable and does excellent work.  She educates herself with the on-going technology and provides the needed services with efficiency and integrity.  For questions and advice, she is always available."
Katie Kienle
"Lynn is an expert in skin care.  I have seen dramatic improvements in the quality of my skin since I have been her patient.  She is extremely knowledgeable, experienced, competent and kind.  Lynn is a tree professional. I will continue to recommend her for all skin care needs."
Joanne Smith
"Once you have gone to Lynn for your skin care needs, you will not go to anyone else.  Lynn brings a great blend of expertise, style & personality and efficiency to her work.  She has a deep passion for her work and it shows in all she does."
Valerie Deaton
"Lynn is fantastic. While I've been blessed with good skin in my youth, as I'm aging, it's getting dull and lifeless.  Lynn has been able to turn this around with her skill and techniques as well as her product suggestions!  I love her, and you will too!"
To schedule a free consultation call Lynn Esdale at 302-388-5459

Lynn V. Esdale, RN
Licensed Aesthetician
Certified Nurse Injector
Lynn Victoria Cosmetic and Medical Skin Care
610 Chadds Ford Dr.
Marshallton Building #30
Chadds Ford, PA  19317
302 388-5459
Call today for a complimentary consultation and receive $25 off all skin care services for new clients.
Beautiful Skin
Is Only A Call Away
Skin care is my passion, not just a job.  I arrived at a career in skin care after spending 20+ years of RN experience with a clinical specialty in wound care. As a visiting nurse, combined with my love of being around people and healing skin, I feel fortunate to have found a path that is so well suited to who I am.
Thirteen years ago I furthered my education and graduated from a school of aesthetics.  This, coupled with my nursing background, I feIt put me on the perfect path to begin my journey.  I am now certified on many aesthetic lasers; Botox, Dysport, Dermal fillers~Perlane, Restylane, Radiasse, Juvaderm, also, medical microdermabrasion, medical grade facial peels along with the use of pharmaceutical grade products.
My work experience has been with dermatologists and plastic surgeons.  In 2007, I launched, managed and directed the medical aesthetic program for Brandywine Cosmetic Surgery in Wilmington, Delaware. Through this experience, and the independence allowed me, the next step on my journey was to open Lynn Victoria Cosmetic and Medical Skin Care.  I look forward to meeting  you and working with your skin to make it look its very best.
Thank you, Lynn
Lynn V. Esdale, RN LME
[email protected]
www.lynnvictoriaskincare.com