Does Having Passion For Your Work Really Matter?
|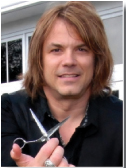 By: J. Christian
of J. Christian Studio in Hockessin, DE
"The kind of commitment I find among the best performers across virtually every field is a single-minded passion for what they do an unwavering desire for excellence in the way they think and the way they work."
~ Jim Collins – author Good to Great
Just thinking about getting to LA in January for Sexy Hair's Art Team training revs me up.  Being there with 150 exceptionally talented, creative, master-level artists from around the world is akin to spending the week with my favorite band or sports team.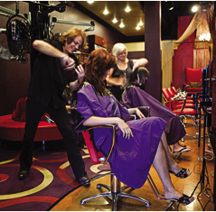 These people INSPIRE me, fuel my passion, and reaffirm my commitment to being one of the best of the best.
Anyone who knows me will tell you my passion for this industry runs deep.   It's not forced; doing hair comes naturally to me.  My style comes from bringing more of ME into what I do every day. With my profession I've traveled the world, met celebrities and worked on videos. It still thrills me to turn the key in the lock of my salon to start the day.
How I Define Passion
Passion is an emotion that comes from within you. It is your enthusiasm, your zeal, your drive and your motivation.  Simply put, it's being who you  are and doing what comes naturally. Passion really does matter ESPECIALLY in the hair industry.  Stylists ARE artists and without passion talent will carry them only so far.
The Blessing and Curse of the Beauty Business
The fact that the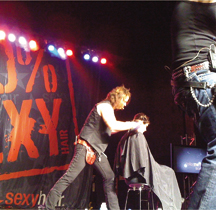 business is heavily influenced by cultural trends is both the blessing and curse of the beauty business and stylists have notoriously short attention spans. In one aspect, this fast-paced, ever-changing industry is perfect for them as it's tough to get bored with so many options for expressing your creativity. Conversely, staying current involves time, focus, drive and dedication.
As a master educator, I see an abundance of stylists who have lost their passion.  Cosmetology school was exciting but out in the real world you have to work hard to build your reputation and client base. It's an understatement to say that competition is tough.  Fame is not instant just because you "do great hair" and no one is going to give you a free pass. YOU have to do the work! When stylists lose their passion, they become complacent. Very few have the tenacity to do what it takes to be successful.  Complacency is the blight of the cosmetology industry.
Regain Your Passion
Remember passion is an emotion, a state of mind so the first thing you have to do is motivate YOU.  Turn to another emotion to find the motivation you need. Anger.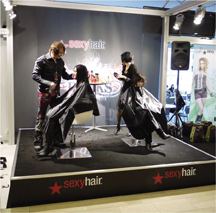 Whether you are mad at yourself, your boss or your situation take that and turn it into motivation. Do whatever it takes to improve your situation.
Get active!
Find a mentor, get educated (employers often share the cost of tuition, etc.).  Join an online community or blog. Go to a professional retreat for inspiration, rest and rejuvenation.  Diversify your circle of  clients, friends, etc. Get out and meet new people, in new places. Volunteer.
Remember it is not about how you feel about where you work; it's about putting passion into your work.
Passion does not go unnoticed. Your clients will feel it and see it in your work. Your co-workers will feel it.  Regain your passion and once again become an inspiration!
J. Christian is a International Platform Artist and Master Educator for Sexy Hair, LA.  Together with his wife Marcy, they own and operate J. Christian Studio in Hockessin, DE.  He travels the world and regularly teaches at the Institute of Courage, a hair academy established by Michael O'Rourke, founder of Sexy Hair located in the Topanga Canyon just outside Los Angeles.