Do You Know Your Ejection Fraction?
|
By Brian H. Sarter, M.D., F.A.C.C., F.H.R.S.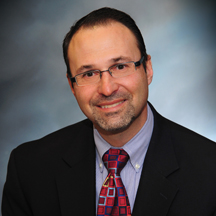 While many cardiac patients focus on their cholesterol level as a measuring stick of their cardiovascular health, they may be overlooking an even more important factor influencing long term survival—their ejection fraction.  The ejection fraction (EF) is the percentage of volume of blood that is ejected each cardiac cycle.  It is easily measured using simple cardiac tests such as an echocardiogram or MUGA scan.  A normal EF should be greater than 50%.  Patients who have been diagnosed with congestive heart failure, an enlarged heart or suffered a heart attack may have a significantly lower EF.  The ejection fraction is directly proportional to survival; patients with a lower EF have a poorer prognosis.  One of the main reasons for reduced survival is that patients with a low EF (< 35%) are at high risk of dying suddenly from rapid unstable cardiac arrhythmias called ventricular tachycardia and ventricular fibrillation.  These arrhythmias are unpredictable and often result in sudden death.  Sudden death due to these arrhythmias is the largest cause of death in the United States today.
Unfortunately, medications alone are not effective in preventing sudden death.  Therefore, we use implantable defibrillators (ICD) in these patients.  Implantable defibrillators are small devices that are implanted subcutaneously in the pectoral region (upper chest). These devices monitor a patient's heart 24/7 for these potentially lethal arrhythmias and if detected can automatically terminate them by rapid pacing or delivering a small shock.  Many large studies have demonstrated the benefit of prophylactic implantation of these devices in patients with reduced ejection fraction.  These studies have proven that implantable defibrillators improve survival 23-36% in these patients when compared to medications alone.
While the benefit of prophylactic ICD therapy has been known for close to a decade, the use of these devices in every appropriate patient is still rather small.  A recently published large study called IMPROVE HF examined the treatment of over 15,000 patients  with an EF< 35% in 167 outpatient practices throughout the US.   This study looked at the use of seven important metrics in the treatment of these patients and found that on average only 51% of eligible patients (based on low EF and other factors) actually received an implantable defibrillator.  While the use of ICDs in eligible patients varied greatly between practices (range 9-100%), clearly as a nation we need to do a better job in making sure that patients at risk for sudden cardiac death (i.e. low EF) are appropriately referred for ICD implantation.  This will require increased awareness and education for both physicians and patients. So while many physicians and cardiac patients focus on cholesterol levels, we need to make sure that we focus on the ejection fraction as well.   Do you know yours?

Brian H. Sarter, M.D., F.A.C.C., F.H.R.S.
Dr. Brian H. Sarter has been a member of Cardiology Physicians since April 1998.  Dr. Sarter attended Duke University where he graduated Summa Cum Laude with his Bachelor's Degree in Science.  He attended the New York University School of Medicine where he was elected to Alpha Omega (Medical Honor Society).  He completed his Internal Medicine training at the Hospital of the University of Pennsylvania.  He continued at the Hospital of the University of Pennsylvania to complete two years of his Cardiology fellowship and did additional training in the subspecialty of Electrophysiology at Hahnemann University Hospital and Medical College of Pennsylvania.  Dr. Sarter has authored or co-authored over 30 papers in the field of Electrophysiology which have been published in major Cardiology Journals.  He is a member of the North American Society of Pacing and Electrophysiology, the American Medical Association, and the Pennsylvania and Delaware Medical Societies.  In addition, he is a Fellow in the American College of Cardiology and the Heart Rhythm Society.
Dr. Sarter has a strong commitment to clinical and consultative Cardiology and his added expertise in Electrophysiology allows our Practice to service the needs of patients with cardiac rhythm disturbances.  Dr. Sarter has extensive experience in both medical and interventional treatment of cardiac arrhythmias.  He is highly proficient in defibrillator implantation, pacemaker therapy, and radiofrequency ablation of both ventricular and atrial dysrhythmias.  He is the first physician in the community to have implanted biventricular pacing devices for the treatment of chronic refractory congestive heart failure and the first physician in the community to offer curative catheter ablation for atrial fibrillation.  Dr. Sarter serves as the Medical Director of the Heart and Vascular Interventional Services and the Medical Director of the Electrophysiology Laboratory at Christiana Hospital in Newark, Delaware.
Dr. Sarter and his wife Eileen were married in 1991 and have two children, Jake and Darian.  Dr. Sarter enjoys spending time with his family as well as jogging, golfing and exercise.