Do you have girls' night regularly with your friends?
|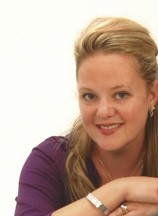 Slumber parties by Crystal is the ultimate ladies night out!
A  little bit about me: wife, mother, business owner and long time enthusiast of Slumber Parties. I decided to dive in and become a Romance Enhancement Consultant with Slumber Parties in October of 2010.  After having our first baby, I wanted something that allowed me to be a work-from-home mom.  Three years later, I could not be happier.  As a health and wellness professional, I love promoting sensuality for women and empowering them in- and outside of the bedroom.
Opportunity is knocking!  Become a consultant: Freedom, Fun, & Fantastic pay: start living your fantasy today.
NOW HIRING: Full time & Part time ~Earn Full time money for FUN!
Having a Bachelorette party, or looking to have a Ladies Night Out? Why not start it off in an exhilarating way? Slumber Parties by Crystal can do just that!
Bridesmaids, friends and even family can get together in the comfort of a home and have the time of their lives.  With the help of an experienced consultant Crystal Crossan, you can have the "blushing bride-to-be" empowered with the knowledge and accessories she needs to strengthen intimacy in her relationship.
Our parties teach you about products to help you and your partner live your fantasies. During a demonstration of lotions, lingerie, novelties, and bedroom accessories, the guests will have an awesome time playing games and learning interesting facts.  All shopping is done in a private one-on-one consultation room.

Free shopping spree, discounted items, free gifts and instant gratification?  Yes, Slumber Parties By Crystal is a traveling store.  I carry it all, from mild to wild.  With our spa quality bath, body and spa section we assist in making every woman feel sensual in their own skin.
Contact Crystal Crossan to book your date at 302.528.5578 or email [email protected]
Valentine's day is approaching! Be sure to have the essentials. Check my website for the latest hot special's.  I will have a large selection of lingerie on hand.
Crystal T. Crossan, Romance Enhancement Consultant          302 528 5578      
[email protected]          www.SlumberPartiesByCrystalCrossan.com
Book a Party, Order Products, or Become a Consultant