Delaware's Only 1-on-1 Private School Offers A Revolutionary Difference For Students In Grades K-12th!
|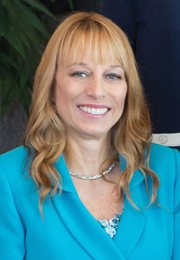 By Beverly Stewart, M.Ed.
Does your child become distracted in a traditional classroom? Does his learning style simply not match the teaching style at his school? Is he actively pursuing a career while simultaneously struggling to balance coursework? Is he gifted, bored… or maybe just acting out?
If you answered yes to any of these questions, your child simply may not be in the optimal educational environment for him. For students who are not living up to their full potential or who have other challenges within their current educational environment, Back to Basics K-12 Private School offers a crucial advantage – an unprecedented 1:1 teacher to student ratio.
Where does your child fit in? 
As Delaware's only Department of Education-approved 1-on-1 Private School, Back to Basics provides a unique environment that is customized and tailored to meet the specific needs and abilities of your child. The talented teaching staff is dedicated to the growth and development of each child academically, socially, mentally and emotionally.
Building self-esteem is an unwavering tenet of the program. And, Back to Basics provides a 1-on-1 education to students of all ages from grades K-12th.
Admission is available throughout the school year! 
If you are interested in applying, a preliminary meeting at the Back to Basics K-12 Private School is the first step. During this meeting you'll explore your expectations, share information about your child's current school situation and history and discuss any specific needs.
This is also the time to evaluate exactly why your child's current school setting is not a good fit, and what educational goals are most appropriate for your child. You'll also learn more about Back to Basics K-12 Private School and its unique 1-on-1 approach to learning and building a lifelong interest in learning.
"Both of my sons attended Back to Basics. I thought you might like to know that one now has a Doctor of Physical Therapy degree and the other is a Management Information Systems graduate… I feel part of the success they have enjoyed is due directly to the instruction they received from Back to Basics."       – Mrs. Cook
"The staff has been wonderful in recognizing Sean's learning strengths, while also helping him grow enormously in the areas in which he previously struggled. He is now a motivated learner and truly happy with the social approach of the program… John and I extend a heartfelt thanks to you and your entire staff. We highly recommend the program every chance we get."   – Eileen O'Shaughnessy-Coleman
"Thank you for letting me come back to the greatest school on earth. You set me up with all the things that I needed and it worked out wonderfully. It helped get me where I needed to be."    –  Michael Lester, Back to Basics Student
For more information, please call us or visit www.BacktoBasicsPrivateSchool.com 
Back to Basics K-12 Private School
6 Stone Hill Road
Wilmington, Delaware 19803
www.BacktoBasicsPrivateSchool.com 
302-594-0754