Delaware Hospice Marks Its 30 Year Anniversary
|
Once upon a time, not so long ago, there was no hospice in Delaware…
Delaware Hospice was founded in 1982 by a grassroots committee of healthcare professionals, clergy, and community leaders to meet the need for hospice care in Delaware where none existed.  Thirty years later, 41,500 patients and their families have benefited from its focus on providing choice, comfort and care at the end-of-life.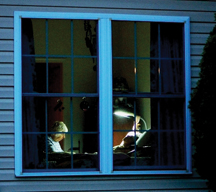 Traveling back in time…Dame Cicely Saunders opened the doors to St. Christopher's Hospice in the United Kingdom in 1967, to pioneer the world's first hospice program.  Dame Saunders believed, "You matter to the last moment of your life, and we will do all we can to not only help you die peacefully, but to live until you die."
The hospice movement caught on rapidly back in the United States, with Senate hearings on the subject of death with dignity in 1972.  In 1974, Connecticut Hospice was created as a demonstration program, and only four years later, the National Hospice Organization was established to provide a forum for discussion, education and support of quality standards for hospices.
University of Delaware nursing students visited a hospice in Sheffield, England in 1978.  Student Gretchen Jones wrote home, "St. Luke's is like something out of a theoretical textbook, which you know you will never see in a real situation.  The rapport the staff has with patients, each other, and physicians is so unheard of in the U.S.  I know that I will not see this type of care accomplished at home, but the attitudes can be incorporated into my own thinking and caring for aging patients."  (Just a few years later, Gretchen became a founding member of Delaware Hospice and its first patient care coordinator.)
Delaware community members were becoming interested in a hospice to serve Delawareans, but mobilization of that interest was primarily due to the Episcopal Diocese of Delaware.  In a long-range planning program, the Diocese surveyed its 38 parishes about long-term needs.  Hospice care, including bereavement counseling, was specified by an overwhelming number of parishes.  As a result, the Diocese allocated $40,000 as seed money for the initiation of a non-sectarian community hospice program in Delaware.  Thus, the grassroots committee now had the means to bring Delaware Hospice, the state's first hospice—and still its only not-for-profit hospice—into existence.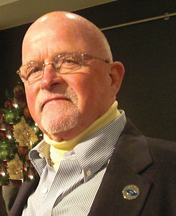 Gene Donnelly, of Wilmington and Rehoboth, served Delaware Hospice for 32 years as a founding member and a member of the Board of Trustees member.  He remembers the early struggles of the fledgling organization:
"We had met several times a month and had finally reached a point that we were ready to launch.  The whole process was scary.  We were in unchartered territory, promoting something that didn't exist in this area, not knowing what the community's reaction would be.  Funds were very limited, and our great concern was 'which zip codes in Wilmington would we be able to serve?'"
He continued, "There was slow but steady growth as we spread the word through community presentations and media engagement.  Then we suddenly took off like a rocket!  The organization reached all three counties and people began to recognize what Delaware Hospice offered."
Reflecting on the impact Delaware Hospice has made in the community, Donnelly said, "One of my greatest joys in attending functions around the state is to meet and hear someone talk about their appreciation for Delaware Hospice's care of a family member.  I smile and feel affirmed, thinking of all the people who have been involved—the staff and volunteers, and their commitment to this mission.  I think Delaware Hospice deserves an Academy Award for the outstanding contributions and the many lives its staff has touched in the state."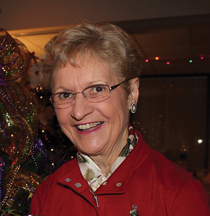 Dale Stratton of Wilmington has served on the Board of Trustees for 25 years.  She recalls, "I was working in Corporate Benefits for DuPont when Delaware Hospice's founders asked us for a grant for start-up funds.  We felt this was a unique, appropriate, and cost-effective type of care for our employees.  Since then, I've been honored to serve on the Board and proud to be part of an organization which takes so seriously the quality of services provided as well as the mission of identifying new ways to meet community needs.  The breadth of Delaware Hospice's New Hope, Transitions, and Palliative Care programs all indicate the responsibility that they have demonstrated, beyond basic patient and family care, to be providing appropriate end-of-life care for the community."
Board Member for 22 years, John Ward of Wilmington feels his involvement with Delaware Hospice has kept his life in balance:  "allowing me to do meaningful work alongside what I do from day to day on the job."   He added, "Opening the Delaware Hospice Center in Milford was the one achievement for which I am most proud.  I'll never forget one beautiful evening, when we held a 5K run on the grounds.  A patient's bed was pulled out on the veranda, surrounded by family and the family dog.  Another day, I noticed a family with about 20 visitors who had taken over the country kitchen at the Center, making it their home while they remained close to their loved one.  I was touched on both occasions, thinking that this is exactly what we had envisioned in building the Delaware Hospice Center."
Andrew Himelstein, MD, said, "Delaware Hospice has been a part of my life since I arrived in Delaware, caring for my patients with expert, compassionate care.  I've known that when my patients had reached the end of what I could offer them as far as treatment for their cancers, that I was turning them over to good hands and kind people for the remainder of their lives."
Delaware Hospice's President and CEO, Susan Lloyd, MSN, RN, credits the success of the organization to its board, staff and volunteers, who "have made tremendous contributions over the years.  Founding board members and staff carried the banner for hospice care in a big way.  They had to teach people what hospice care was and work with physicians to build a trust that they would be able to take care of their patients.  Some were real pioneers in this field and their commitment was enormous."
Lloyd believes that strict adherence to providing quality care, focusing on community outreach, embracing technology, and successful fundraising have all contributed to the success of Delaware Hospice.
Volunteers at Camp New Hope give an enthusiastic,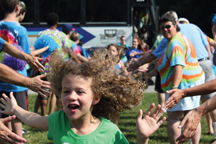 warm welcome to children and teens
who are coping with the loss of a loved one.
Delaware Hospice is unique in the area because of the grassroots support, responsible for its initial founding, which has sustained it through thirty years.  As needs in the community have grown, so has the response both in monetary gifts and in volunteer efforts.  This generous support has allowed Delaware Hospice to offer programs above and beyond traditional hospice care, such as New Hope for grieving children and teens; Transitions for seriously ill individuals who are not appropriate for hospice, and home-based palliative care for those whose illness requires symptom management; and extensive family support groups and workshops throughout the state.  Statewide, 800 volunteers visit patients, make telephone calls, organize fundraisers, or provide office assistance.
In 2008, a successful capital campaign made possible the opening of the Delaware Hospice Center in Milford and its new option of 24-hour specialized care.  With recent approval for a similar Center in Hockessin, Delaware Hospice looks forward to providing this option of care to families in New Castle County and Pennsylvania.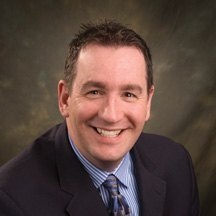 Board member Jeffrey Santoro remarked, "So, it's been 30 years, and I can't wait to see what happens over the next 30 years, because what Delaware Hospice has done and the exceptional, unwavering care they've brought to the people of Delaware has been overwhelming."
Home Based Palliative Care for individuals who are not hospice appropriate but whose illness requires pain and symptom management.