Delaware and Chester Counties. People In Profile. Second Quarter.
|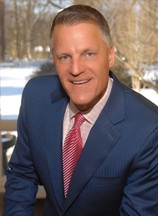 Mark Aitken
Mark Aitken is the co-owner and driving force behind the growth of Horizon Services, a full-service residential plumbing, heating, and air conditioning company headquartered in Wilmington, Delaware with additional offices in King of Prussia, Pennsylvania and Mount Laurel, New Jersey. With 540 full-time employees and 322 service trucks, Horizon Services is the largest and most trusted home services company servicing Delaware, Southeastern Pennsylvania, Northeastern Maryland, and Southern New Jersey.
For nearly two decades, Mark Aitken and partner, Dave Geiger, have transformed their once small operation into an award-winning and highly recognized industry innovator. Horizon Services holds A+ ratings with the Better Business Bureaus, in addition to being members of the following trade organizations: North American Technician Excellence, Plumbing-Heating-Cooling Contractors Association, and the Associated Builders and Contractors, Inc. Mark Aitken's legendary drive, creativity, and work ethic have established him as one of the most successful small business owners in the area. He is an active board member for the Better Business Bureau of Delaware, Limen House, and YMCA of Delaware.
In the spring of 2010, Horizon Services under the direction of Aitken, created Horizon Helps, a non-profit, service-oriented arm of Horizon Services. Comprised of Horizon Services employees, Horizon Helps' mission is to positively contribute to the growth and development of the community through charitable giving, volunteer outreach, personal development, and leadership. Since forming in 2010, Horizon Helps has sponsored multiple youth athletic teams, numerous community events, and Horizon employees have volunteered over 20,000 hours.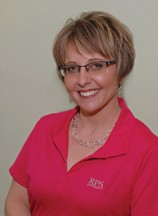 Lori M Lewis
Coming to Delaware from the Coal Regions of Northeast PA, Lori Lewis brings her passion and dedication to helping others, to her work at Royal Pest Solutions. As a Commercial Account Specialist, she is eager to share her knowledge and offer assistance with pest resolution. Having been in the Pest Industry for over 5 years, she is driven to educate people on specific pest concerns and enjoys sharing her knowledge to address their individual pest needs.
With direct focus on the bed bug issue in the U.S., Lori concentrated her time and efforts in learning the traits and habits of this pest. Her expertise are in bed bug prevention/treatment and Thermal Remediation. She has provided bed bug training and education to hundreds at area businesses, schools and colleges, housing facilities, nursing homes, health care facilities, fire, police and other service personnel. Her work with bed bugs has stretched from PA to DE, NY, NJ, MD, VA, and OH, and has earned her invitations to speak with the Pennsylvania Pest Management Association (PPMA) and the Delaware Apartment Association (DAA).
Married to her husband David for 20+ years, she is the mother of 4 children. As a family, they most enjoy the outdoors: boating, camping, fishing, hiking, swimming, rollerblading, etc.  Never afraid to try something new, they added snow skiing and golfing to this year's family activities. Having been a dancer since the age of 5, Lori was excited to become a ZUMBA instructor in 2010 and has enjoyed sharing her energy and motivation with others.
Encouraged to make a difference, she gets involved in her community by working with area schools, organizations, and charitable groups or causes. Lori appreciates the time she has to work with area youth. She can be found at schools speaking on career days, offering interactive bug programs for grade school children, or working a local charity event. She is always willing to go where she can help to make a difference and offer her talents and skills.
If you have a pest question or would like to contact Lori, she can be reached at Royal Pest Solutions at 302-319-0023, or email her [email protected] You can check out Royal Pest Solutions on the web at www.royalpest.com.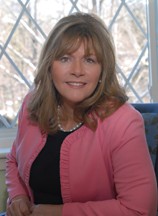 Tammy M. Loudon
Tammy M. Loudon is the founder, owner, and president of Performance Impact Inc., a performance enhancement-consulting group with over twenty-eight years of experience in organizational, team, and workforce development. She specializes in developing "high performing cultures". Tammy has collaborated with leadership and their workforces in the pharmaceutical, paper, power, healthcare, and training industries. By targeting specific performance needs, Tammy is able to design, develop, and implement customized solutions that statistically increase organizational performance. The customized solutions range from, visioning and mission activities, to the development of strategic development plans for existing and start-up companies, hiring, training and development, performance management, and reward and recognition systems, regulatory compliance policies, engagement strategies, organizational communication strategies, and staff, stakeholder, customer and vendor surveys.
Tammy has a Bachelor of Science degree in Vocational Industrial Training from the Pennsylvania State University, and will be completing her Masters in Organizational Development at the University of Pennsylvania in 2016. She is a certified Executive Coach and is a qualified administrator of the Myers Briggs Type Indicator®.
Tammy has worked with Saudi Arabia through the U.S. Department of Labor, Metropolitan Edison and Pennsylvania Power and Light. She has supported Scott Paper Company, nationwide and worked with the following pharmaceuticals: Astra Merck Inc., Astra, AstraZeneca, Aventis Pasteur, Sanofi Pasteur, Berlex, and Bristol-Myers Squibb. She has supported the following functional areas; Medical Affairs, Clinical Research, Regulatory Affairs, Scientific Affairs, Finance, Information Systems, and Human Resources. She has run women's professional development programs.
Ten years ago Tammy and her husband, George set out to devise a long-term plan to take care of their special needs son. They partnered to co-found, build, and operate, Grace Park Seniors Living Well, a personal care home and independent senior community located in Stroudsburg, PA. Falling in love with the seniors wasn't the original plan, but a welcome surprise. Tammy is the Vice President and Executive Director of Organizational Development. With the vision of "seniors living well", she is focused on creating the "ultimate resident experience through the ultimate employment experience."
Most recently they have opened their second senior community, Ivy Gables, located at 2210 Swiss Lane, Wilmington, DE 19810.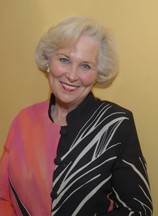 Rita Wilkins
Rita Wilkins is the President of Design Services, Ltd. an established and well respected interior design firm within our region.  As principal designer and project manager, she is known as the "business person's designer" where she brings extensive knowledge, creativity and experience to every project, as well as her innovation and solid business sense.   With over 39 years experience in design and management, Rita is passionate about using her knowledge and talents to make a difference in the lives of others.  Her firm, Design Services, Ltd. is deeply committed to improving the lives of their clients and their businesses through interior design.
She is a graduate of the University of Rhode Island, attended Rhode Island School of Design, and University of North Carolina.  A highly effective "hands-on designer" with extensive knowledge and expertise in residential, dental, medical, and commercial interiors, she has been published in a variety of national publications, has received numerous design awards, and is currently writing a book, The Business Side of Design.
An innovator, with big ideas Rita has launched a new business, The Good Life, an innovative new planned community that will allow retiring baby-boomers to live the life they love where they want, when they want.  A lifelong learner, Rita is enrolled in Team Management Leadership Program, a yearlong program with Landmark Worldwide.  Rita will tell you, however, that her "real" education and inspiration comes from her extensive travels which started as a child while growing up in Europe, where "weekend trips" were to neighboring countries and cities. On one of her most recent trips Rita attended her son's wedding in Karnataka, India.
In addition to travel, Rita enjoys time with family, "her boys", Sean and Kevin, friends, entertaining, and "giving back".  Her volunteer activities include: Fresh Start Scholarship Foundation where she is president and a mentor, Ministry of Caring, and Habitat for Humanity.  Supportive of women's organizations who empower women to succeed Rita is actively involved in Great Dames and NAWBO (National Associate of Women Business Owners).  Rita is passionate about and committed to making a real difference wherever she goes.
Integrity • Experience • Innovation, These 3 fundamental values are the foundation of our company. Contact Rita at 302-475-5663,  [email protected] or her websites: www.DesignServicesLtd.com & www.StartTheGoodLife.info.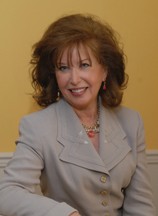 Karen Jessee
Retiring from 30 years of teaching and 25 years behind the scenes in theatre, I made a list of what I wanted in my next career. Number one: continue making a difference.  Serendipitously, I met a man at a party who told me his story about a divorce, a new job, and his new home that he didn't have time to put together.  My response regarding his home was "Hire me."
When his house was finally in order, he informed me that "this" was my new career.  Concluding that "this" might be organizing, I discovered that The National Association of Professional Organizers was having its annual conference in Chicago in three weeks.  I bought the plane ticket, crossed a lot of palms with silver, began the courses and dedicated myself to starting a business.  That was twelve years ago.
However, most helpful were those backgrounds in teaching and theatre. Every client, like every student, was an individual.  Each story and each situation was different and demanded different solutions.  Everyone needed compassion, guidance, and a bit of humor to get to the next stage.  Every home was a set determining how the characters worked or moved, how they could move better and what was in their way,.
I developed workshops on getting and staying organized, helping people learn the stages of working through the clutter on their own.   I became a writer for the industry, winning numerous awards from the Delaware Press Association and a First Place National Writing Award from the National Federation of Press Women.
Teaching, theatre and travel got me to a side career: a speaker on historical fashion. Close to the Vest and Under the Skirt features the dresses and the dressing of the Victorian lady and gentleman; Bustles to Bras, connects 200 years of women's history with the most outrageous silhouettes in women's fashion.
Thank you to those who need me whether as an organizer, a fashion presenter, or workshop leader.  A portion of the proceeds from these ventures have allowed me to donate to the arts, health research, historical societies, breakfast missions, food banks and schools that need support.  You have helped me continue to make a difference.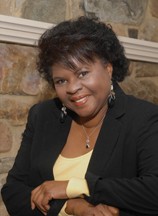 Dolores Waddell
Dolores Waddell is the founder owner and operator of Fusions Taster's Choice, Olive Oil and Balsamic Vinegar Tasting Center, LLC, the First Olive Oil Tasting Center in the state of Delaware.
Who could have guessed there was a market for oils and vinegars, an entire store dedicated this this. Well she did and Dolores is a big believer in the health properties, and here are a few:
Heart health
Cancer prevention
Reduction of "bad" cholesterol
Diabetes prevention and maintenance
Reduction of blood pressure
Slowed aging
Reduction in acne
She has received a Certificate of Completion in Practical Tasting Sessions and Sensory Olive Oil Course, provided by Organizzazone Nazionale Assaggiatori Olio di Oliva (ONAOO). Her customers have deemed her the "Master Mixologist" as she creates fantastic pairings of olive oils and vinegars.
Prior to starting her olive oil business, Dolores spent a number of years working in diverse organizations in large corporations and non-profits, holding a variety of positions. She is a native of Providence, Rhode Island and has resided in DE for the past 17 years. Dolores holds a Bachelor of Science, Business Administration/Marketing Degree from Wilberforce University and a Masters in Technology Management from Stevens Institute of Technology. After a successful career in Training and Education, Dolores now provides healthy and tasty options to maintain a lifestyle. She currently collaborates with wellness and health advisors on how to discover new palate pleasing sensations' that will help individuals create better habits and a healthy outlook in their lives. Her passion of her product line comes from her loss of family members to illness that could have been mitigated with a simple change in a diet plan, as well as taste good in the process.
Dolores' motto is "Taste the Experience and Experience the Taste". The store is located in the Talleyville Center, 3629 A. Silverside Road, Wilmington, DE 19810. She can be reached on 302-478-1409, on [email protected] or facebook.com/fusionstasterschoice.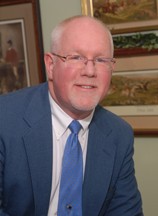 Don Adams
Don Adams started out as an electrician/instrumentation technician at the DuPont Experimental Station. After working there for fifteen years, Don needed someone to service his old pre-owned wooden hot tub. But he couldn't find anyone. So, Don acquired his Certified Pool/Spa Operators credentials and founded Bubble Works Hot Tub and Spa Co in 1985.
In 1991 Bubble Works acquired Clearwater Spas established in Newark, Delaware, in 1985. That's when he left DuPont went into business full time. The company soon enjoyed an excellent reputation for service. Industry awards followed, including two Aqua 100 awards. As Adams says, "Those were hard to come by, encompassing the top 100 Pool and Spa Retailers in the country." Don realized a simple business principle was at work here, which was to do the right thing for your customers.
Clearwater Spas recently won the 2014 national award for Retail Excellence in "Customer Satisfaction" from one of the largest hot tub manufacturers in the country.
Don has served on Advisory Boards for 3 different hot tub manufacturers, and he served on the National Hot Tub Council for three years.
The company will celebrate its 30th anniversary this summer and emerges stronger than ever having survived tough times in their industry.
Adams believes a hot tub is a good investment in wellness and relaxation. They provide excellent benefits from immersion. The heat, buoyancy and massage provide relief for sore muscles as well as a host of other ailments. "A hot tub can provide a better night's sleep, an intimate get-a-way, as well as an opportunity for family time with no distractions from a good old fashion conversation," says Adams.
He has always said, "If you think of your hot tub as an investment, think of Clearwater Spas as your broker. We have your best interest at heart."
A Delaware native, Don currently resides in Newark with his wife, Sylvia, and his son, Seth. On a good day off in the summer, Don is known to Jet Ski on the Chesapeake Bay to St. Michaels, Maryland, and back for a crab cake sandwich and a day of adventure.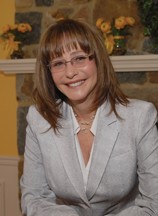 Janet Killian
Janet Killian, President, Gemini Janitorial Services founded her commercial cleaning services company in 1984.  The Gemini Janitorial Services teams have been making offices shine for 30 years.
In addition to providing janitorial services to business offices, the company also specializes in construction clean-up.  A number of area contractors depend on the Gemini team to make sure their newly constructed office is ready to make a good first impression on the new occupants.
George & Lynch, a local construction firm, was Janet's first customer and the Gemini team continues to clean their offices in 2014.  Long-term relationships with dedicated customers have helped the company grow.
Janet is an entrepreneur in the true sense of the word.  No matter the daily challenges, her customers know they can count on her to deliver janitorial services with care and attention to detail.
Although she comes from humble beginnings, there were nine people in her family, she worked hard and appreciated every opportunity that came her way.
Early on, she had the chance to purchase another cleaning business, started hiring the best workers she could find and the rest is history.
The Gemini difference is the dedicated people who work for the company.  Listening to her employees is very important to Janet.  She gets to know them, their strengths and personalities.  She is frequently out in the workplaces being cleaned, training and learning.
With determination and a positive attitude, she worked hard to build a well-managed and profitable business.  Her advice to fellow entrepreneurs, "Get rid of all negative people in your life.  Educate yourself, work hard and believe in yourself, stay strong and you will persevere."
Gemini Janitorial Services is a WBENC certified 100% woman owned business.  Janet is very active in the business community, recently serving as President, Wilmington Women in Business.
Janet is available at (302) 654-5310 or visit her website at www.geminillc.net, email: [email protected]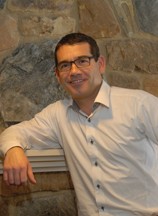 Juan José Ribe
Juan José Ribe was born, raised and began his accomplishments in Valencia, Spain. He started his career in the lighting industry more than 20 years ago. His interest eventually grew into a concentration for design and manufacturing. Juan José is specifically interested in bathroom lighting. His belief is "your day starts and ends in the bathroom" and "when you can see your best, you feel your best". He continually looks for ideal ways to meet his customers' needs, while exceeding expectations of quality but always maintaining cost effectiveness. His professional degree in Electronics led him to own and operate a well-known and respected company featuring bathroom lighting in the European Market. With the success and growth of his company, Juan José earned a certificate in Marketing Management as well as Strategic Management in order to develop his company's reach by taking it global. Juan José is now in the USA as acting CEO for his new brand of illuminated mirrors, SPEHO Illuminated Mirrors. He has worked relentlessly with his valued team members in Spain to create Illuminated Bathroom Mirrors that enhance everyday life with functional features. His first experience in the American market was positive and informative, and his illuminated mirrors won the #METROPOLISLIKES award from Metropolis Magazine in recognition of innovative design at the New York City Trade Show ICFF (International Contemporary Furniture Fair). To his friends and family, Juan José is known as 'Juanse', an energetic innovative thinker looking to share his passion of perfect lighting with the world.  When Juan José is not in the office, his time is spent with his loving wife of 15 years and two precious children ages 14 and 11. Juan José enjoys traveling all around the word – especially to different beaches, hiking mountain trails and playing sports. Personally and professionally, he collaborates with non-profit organizations such as UNICEF. His company donates 5% of profits on a yearly basis along with Juan José's personal donations.  He believes in giving back and considers himself a "lucky man" for what he has accomplished. Juan José is an appreciative man with one goal: improve and grow every day.
SPEHO Illuminated Mirrors  302-304-2852 office    www.speho.com.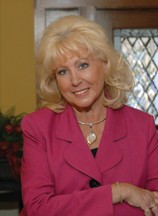 Cathy Hopkins Grieco
Cathy Hopkins Grieco was born and raised in Delaware. She prides herself on being a hard worker, strong community leader and contributor, a true family person and a business owner with integrity that represents the 3rd generation of a 4 generation relocation company. Cathy is President of Hopkins and Sons, Inc., which was founded in 1946 by her grandfather and father. Her son, Mark, represents the 4th generation of the company.
Cathy has been recognized for various achievements throughout the years but her proudest is when she was selected as Delaware's Woman Entrepreneur of the Year in 2004 and when Hopkins and Sons, Inc. was chosen as Delaware's Best Family Owned Business by the Better Business Bureau in 2005.
Cathy has been a member of various boards and is currently  Chair of the BBB of DE and Chair for the Great Stuff Resale Board (Delaware Breast Cancer Coalition). She and Hopkins & Sons donates services through her business to numerous charitable organizations.
Cathy strongly believes that success is the result of great teamwork and dedication. She attributes much of her success to the business partnership she has with her son, Mark and to the love and support of her husband, Mike.
So if you are anticipating a relocation call Hopkins and Sons, Inc. for a FREE, NO OBLIGATION, estimate. Call 302-322-1017 and visit our website www.hopkinsandsons.com.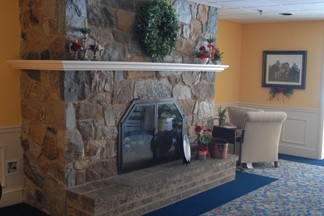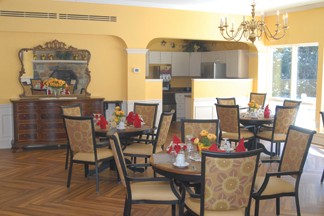 Ivy Gables
Ivy Gables is North Wilmington's newest Assisted Living Community.  Nestled on five wooded acres in Ardentown, Ivy Gables was opened by owners George and Tammy Loudon in December 2014.  Offering unique and customized care so that Residents can Choose Their Lifestyle in an intimate French Country Bed and Breakfast environment.  Residents can be independent or require assistance with medications, bathing, dressing and personal hygiene.  At the capacity for 24 Residents, Ivy Gables staff is able to meet Residents preferences for daily Arts and Entertainment for social, intellectual and spiritual enrichment, as well as customized diets for unique dietary needs.  This historic property also has plenty of outdoor paths, raised flower beds and a large garden for Residents to enjoy.  The Candlelight Dinner Theatre, located next to the community, also offers an advantage to Residents who enjoy dinner and a show.  To experience the beauty of this unique community and the high standards of care, please call Laurie Seidle, Director of Community Relations to schedule a tour and lunch!  (302) 475-9400 or [email protected]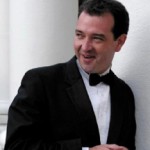 Roy McDowell
Royal Photography's owner, Roy McDowell, brings a wealth of experience, both creative and business, along with an unmatched ability to put people at ease, to every occasion he photographs.Over the past 18 years, Roy McDowell has captured "that" moment for more than 300 brides and grooms and preserved high school memories too numerous to count. Such exposure has led Roy to become one of the most recognizable photographers in Delaware. He creates a lasting impression, not only of an event, but of himself. The pride, precision, and passion he exudes has compelled brides-to-be to track down, "the photographer who took their senior portrait years before". Roy exhibits this same commitment and customer service when working with the many schools and businesses with whom he's managed contracts. "The consumer drives the product I provide; not the other way around". With the help and support of family, friends, and business associates, Roy McDowell strives to achieve his goal of providing an unforgettable experience with superior photographs, exceptional customer focus, and lasting relationships.
Owner of Royal Photography
royalphotographyde.com
[email protected]
302 438 1308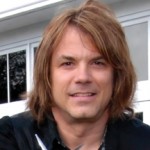 J. Christian
J. Christian is a Master Artist with more than 30 years experience in the beauty industry. Together with his wife Marcy, they own and operate J. Christian Studio, an upscale salon located in Hockessin, DE.  As an International Platform Artist and Master Educator for Sexy Hair Concepts, J. Christian travels here and abroad teaching other Stylists about hair fashion. He regularly teaches at the Institute of Courage, a hair academy established by Michael O'Rourke, founder of Sexy Hair Concepts located in the Topanga Canyon just outside Los Angeles as well as at the Paul Mitchell School in Delaware.
Owner of  J. Christian Studio
jchristianstudio.com
7465 Lancaster Pike
Hockessin, DE
302 235 2306