Customer Service Vs.The Coupon Monster
|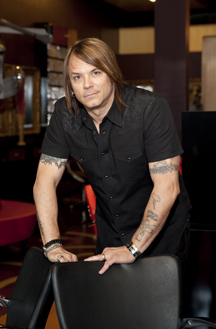 By: J. Christian
of J. Christian Studio
in Hockessin, DE
Groupon, Living Social, Deal Chicken.
They're everywhere.  On television, emailing me, Facebook and ringing the phone at the salon.  Their sales reps are exceedingly courteous, not pushy. I've given a lot of thought to the pros and cons of couponing. Believe me, in this tough economy we have to consider every option for growing the bottom line.  In the end, I always reach the same conclusion:   This would hurt my brand and probably not worth the risk.
WANTED: Customers Who Value What We Do
Inherently, since the customer base of couponing sites is made up of deal-seekers and bargain shoppers, the obsession with price doesn't necessarily make for brand loyalty or even brand awareness. When customers get something at a much lower price, they then become less inclined to pay full price for that same product or service in the future.
Couponing operates on the theory that once the client experiences your product and exceptional customer service, they'll never want to go anywhere else. While I agree this can be a way of advertising your business through an attractive sales promotion and get short term market gain; it is also proven to have a low conversion rate for repeat customers.   Discount shoppers are loyal only to bargains, not to the brand.
SALON TAKES 100% of the RISK
Groupon typically keeps 50% of the revenues from each coupon deal. Merchants need to gross margins well in excess of 50 percent for Groupon to work for them.  In today's market, privately owned salons are just not operating on those kinds of margins. Groupon aside, it costs salons 5-7 times more to get a new client than it does to keep one. Traditionally even newspaper advertisements have very little return on investment for the salon owner.
PROFITABLE AND SUCCESSFUL MARKETING IS ALL ABOUT RELATIONSHIPS
Quality has its price.  The adage "you get what you pay for" has been around since the beginning of time for a reason.  Here's another one to consider:
"Loyalty is something you give regardless of what you get back,
and in giving loyalty, you're getting more loyalty;
and out of loyalty flow other great qualities." ~ Charles "Tremendous" Jones
In a recent article, I talked about the salon's vision statement: "Ensure every client who makes contact with the studio is elevated emotionally by the experience. To ensure all people look and feel better about themselves and their lives." There are three ways we measure success meeting that vision, one being "BE the Role Model for customer service".
The salon has won several awards for customer service and we've been honored by the Better Business Bureau as a recipient of the Torch Award for Market Place Ethics. This recognition comes from consistently focusing on our vision statement.
"JUST WANT TO LET YOU KNOW I MEAN THIS AS A COMPLIMENT…"
Last week a client leaned over to me and in sort of a whisper said:  "Just want to let you know I mean this as a compliment…".  I knew this client was in the salon for scheduled haircut and color services as well as a Shellac manicure. I listened intently as she

described her surprise when during the consultation, the stylist said the color looked great, she only needed a haircut. Her experience continued as the manicurist thought her cuticles looked fine, they'd only be doing a Shellac color change. Still smiling she said "You know, I've been to a lot of places and this has never happened before. Thank you."
I'm proud to say, this conversation didn't surprise me. My staff gets It.
It? It is when you work focused on the best interest of the client.
Its here you create trust; trust is the foundation for mutual loyalty, which brings mutual benefit to both parties in the relationship. The least expensive, best and most effective form of marketing is the hardest to win but is also totally within your control: "word of mouth" advertising. Receiving and rewarding referrals from valued customers is much more palatable to me than sending unearned revenues out the door to someone who had zero risk in the equation.
J Christian is an award-winning, International Platform Artist and Master Educator for Sexy Hair, Los Angeles. Together with his wife Marcy he owns and operates J. Christian Studio in Hockessin, DE. He travels the world and regularly teaches at the Institute of Courage, a hair academy in California founded by Michael O'Rourke. Owner of Michael O'Rourke Hair. The salon, accredited by the Better Business Bureau, is the proud recipient of the Better Business Bureau 2010 Torch Award for Market Place Ethics and recent recipient of First State Favorite Salon for Women in New Castle County.