Create Your Own Signature B.L.E.N.D.
|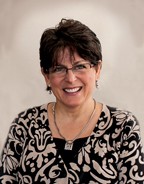 . . . and Rise Above the Noise
By Donna M. Duffy
Coffee is coffee, right?  Ask any coffee snob and they will set you straight in a second.  So how does one brand stick out from another?  If you do the same thing as someone else, how will you distinguish yourself in ways other than price? Here are a few ways to set yourself apart:
Build Your List
Relationships need to be the bedrock of your business. As people begin to trust you and follow you, your list will grow and flourish. Take time to build your tribe.   Making sure no one falls through the cracks is a big job for small business owners but can be done as a tools and systems are put into place to enter names into a database, and stay in touch with those you meet.  List building is an ongoing, essential part of   business growth.  Remember it's not the size of your list that counts, it's the responsiveness.  Taking time for contact management is a best practice that cannot be overlooked.
Leverage Your Knowledge 
Did you know you're sitting on treasure?  All of your years of experience and expertise, your knowledge and your know-how are another critical piece of getting solid marketing messages out to those those waiting for exactly what you have to offer. Are you blogging, writing articles, posting on social media, sending out a newsletter and solo emails?  All of these help position you, give you greater credibility and establish you as an expert in your field. Work to resonate with those you most want to serve.
 Engage Your Audience
You have endless opportunities both online and offline to engage your audience. You can host live and virtual events, attend   networking functions where your ideal clients are, spend time on social media platforms where your followers are found, send notes and cards as well as meet for coffee or on the phone.  You are taking time to build trust and influence with those YOU are meant to serve–and that's not everyone. It takes courage, but clarity in your message and your mission, will attract the right market.
Nurture to the Close
Once people give you permission to market to them, you have an opportunity to develop and cultivate your relationship with them even more. People buy when they are ready to buy and this gives you the opportunity to stay in front of them until they're ready.   One and done messaging is rarely effective. Instead create nurture campaigns that will keep you top of mind and relevant to the needs of your prospective clients.
Deliver with Excellence
You've worked hard to get the sale. Now it's time to serve your clients with what you do best. Wow and dazzle them with world-class service so they are not only thrilled with what you're providing for them, but become ambassadors for your company as well; taking time to tell everyone about you. Then be sure you create processes and procedures for your work so you can put systems into place that ensure nothing gets overlooked and keeps you focused on deliv­­­ering your highest and best.
The world is full of repeats and copycats. YOU can rise above the noise by staying true to what you do best and gathering those around you who most want what you have to offer.
I'm raising a cup to you and all the uniqueness you bring to the marketplace. (Dark Roast Please!)
Are you Ready to Create your Own Signature B.L.E.N.D.?
If your answer is YES, then you are ready for the 3E Marketing Foglift! A 30 minute complimentary consultation that will bring greater clarity and direction to help you know the next steps you need to take to rise above the noise!    Register online: www.3EMarketingSolutions.com
TESTIMONIALS
"There are so many micro actions required of us as entrepreneurs, that can be hard to juggle and easy to miss. There is much more to strategy and marketing than appear on the surface, but with the help of Donna and 3E handling all those details for us, I have less stress, greater peace of mind and most importantly I get to focus on what I love to do for my business!
It was a huge leap of faith for us to hire 3E when we did, as the finances really were not there. However, since starting services, January 2015 was a record month, February topped that and March went on to top THAT!!  Along with being a satisfied client, I've had the important added benefit of connecting the 3E's wonderful community of business owners.   
By attending the Boost Your Business workshops I have learned so much about the things I don't have the time, interest or ability to do! In addition to valuable information, I've connected with a wonderful      community of powerful women who have become an important circle and a collaborative resource network and greatly enhanced my networking reach. 3E is a valuable resource to the small business community and we are delighted to be partnering with Donna and her team." – Grace Yu, All About Smiles
"Donna and 3E Team,  Once again, I can't thank you enough for the inspiring morning that my business partner, Laura, and I had!  So many wonderful ideas, one thought inspiring another and another… It was a fantastic, productive morning!
I hope your day is as excellent as you have now made mine!"- Tracy Friswell-Jacobs, Delaware Arts Conservatory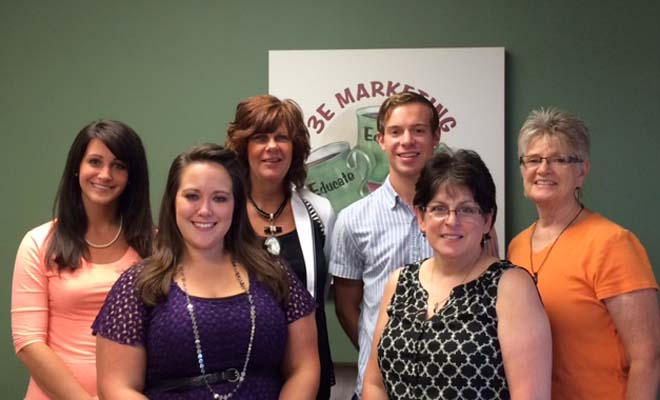 Jessica, Katherine, Marjorie, Zach, Donna & Pat
Donna Duffy is a dynamic entrepreneur and visionary who co-owns 3E Marketing Solutions whose talent for creative inspiration empowers, motivates and educates others. Donna's mission is to educate, equip and engage small business owners and organizations with affordable marketing strategies and solutions through workshops, coaching/consulting, implementation and events.  She embraces grassroots methodology, getting down in the trenches to meet business owners where they are and gains her greatest pleasure from the development of others.
Marketing Strategies • Workshops • Strategy Sessions
Coaching • Consulting • Implementation • Events
302.268.6234 
1201 N Orange Street  |  Suite 7313  |  Wilmington, DE 19801