Cosmetic Bonding + Better Tooth Alignment: A Winning Combination
|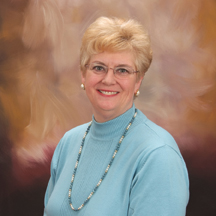 By Anna Giacalone, D.M.D.
Crowded lower teeth are unsightly, and are even more unattractive when worn, chipped or stained.  The solution may be easier and more affordable than you think.  Pictured here are crowded, worn and chipped teeth.  They were aligned with clear custom retainers made in our office in just four months.  We then bonded the teeth and placed a permanent retainer on the tongue side to keep them in their new position.
Why bother?  While most people don't show lower teeth when they smile they are very visible when speaking.  The well aligned and restored teeth take years off your smile.  In addition there are significant health benefits.  Well aligned teeth with a fixed retainer give stability to your bite and are easier to clean than crowded teeth.  Easy cleaning translates to healthier teeth and gums.
The retainer shown here is nearly invisible and so thin it is easy to wear.  Some of the patients who have worn these retainers to straighten their teeth are teachers, lawyers, lecturers and even speech pathologists.  Wearing the aligners did not interfere with their everyday activities.   Their spouse, co-workers, and friends did not even know they were having orthodontic treatment.
Even better news is that the clear aligners we make in our office cost significantly less than their commercial computer generated counterparts.  We are happy to offer financing and submit to dental insurance to make this type of treatment possible for our patients.
A more beautiful and healthy smile could be just a few months away!
Our Goal is to help our patients achieve a beautiful, healthy smile that lasts a lifetime.
What patients are saying about us:
"Have had significant dental and cosmetic work done by Dr. G. and she truly is an artist.  Excellent skills, combined with a personable, focused, and caring manner will keep us using Dr. G. for a long, long, time."     – Tiffany V.
"I have been going to Dr. Giacalone for over 21 yrs. and I could not be happier with the service over the years.  You always feel like a valued patient and treated very professionally,"  –George C.

Anna C. Giacalone, DMD
Fellow of the Academy of General Dentistry
Education:
• BS. Biology Chestnut Hill College
• DMD. University of Pennsylvania School of Dental Medicine
• Certificate and Internship: Comprehensive Orthodontic Institute
• Certificate: prestigious Dawson Academy of Advanced Study
Awards:
• Pennsylvania Dental Association Award for Excellence during the four years of dental school
• Top Cosmetic Dentist Main Line 2007, 2011, 20012 (chosen by peers)
• Top Dentist in Delaware Valley, 2008; Delaware Valley Consumer Checkbook (chosen by patients)
• America's Top Dentists 2010,2011, 2012; Consumer Research Counsel