Chester & Delaware Counties People in Profile Second Quarter 2017
|
Nancy Hawkins Rigg
Nancy Hawkins Rigg (Nonnie) is the founder and owner of Forever Fit Foundation, a personal training business specializing in Pilates, Gyrotonic, post- rehabilitation and sport-specific training. Forever Fit Foundation began seeing their first client in Kent County in 1993. They currently accept clients at three sites; Dover and Lewes, Delaware and Mendenhall Station, Chadds Ford, Pennsylvania. Nonnie, a licensed and certified athletic trainer, earned her bachelor's degree from the University of Delaware and her master's degree in exercise science and sports medicine from Miami University of Ohio. Nonnie obtained certifications in the following: Gyrotonic, Gyrokinesis, Pilates, Yamuna Body Rolling, Neurokinetic Therapy, Il Ki-Hara Stretching, Muscle Activation Technique, Active Release Technique, Graston, Hawk Grips and Thai foot reflexology.
Nonnie works daily in one or more of Forever Fit Foundation's locations with a varied clientele including: individuals overcoming strokes, brain injuries, musculoskeletal problems, elite & professional athletes or people just looking for a healthier lifestyle. In addition to her Forever Fit Foundation responsibilities, Nonnie is an adjunct professor at Wesley College teaching three courses per semester. Whether she is instructing others or taking courses herself, she believes that education is the foundation to health & fitness and improving one's life.
Nonnie is married to Christopher Rigg and they have three Keeshonden; Luna, Luxa & Zugi.
Luna Rigg is a familiar fixture at all three Forever Fit Foundation locations. She shares the day to day operations with her co-worker Neo, a Rhodesian Ridgeback.
The favorite part of Luna's work day is sharing her time and toys with one of her many canine visitors. She likes to un-wind in the evening with a good marrow bone.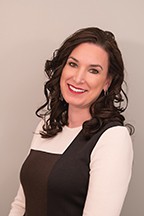 Erica Suppa
Erica Suppa is the founder of Fresh Faced Skin Care, an advanced skin care studio with locations in historic New Castle, DE and Chadds Ford, PA. Fresh Faced Skin Care has been providing professional services and products for five years with proven results. Erica has been delivering treatments unlike a typical skin care chain store. She has more than 15 years of experience in the healthcare industry as an esthetician, skin care expert and research scientist.
From facials and skin coaching to toners and eye shadows, Fresh Faced Skin Care has a variety of products created with the customers' needs in mind. Erica offers a unique approach to skin care by utilizing her scientific knowledge of skin care ingredients and how they interact with the skin to achieve phenomenal, lasting results her clients have been searching for. "Fresh Faced Skin Care was born out of what I wanted as a facial customer," says Suppa. "I wanted personal attention and real results. These services cost money, and I respect that and what people work hard for. My mission is to provide personalized, therapeutic skin care treatments that achieve extraordinary results."
Fresh Faced Skin Care also offers classes and workshops in-studio for preventative steps and solutions to aging and acne. Walk-ins are welcome, though appointments are encouraged. Be sure to like Fresh Faced Skin Care on Facebook, and follow along on Twitter and Instagram for the latest updates and events.
In addition to creating skin treatment protocols, Fresh Faced Skin Care also offers skin care and makeup products. Fresh Faced Skin Care products are professional-grade and formulated with ingredients that are easily utilized by the skin, making the products more effective. These products are available at both studio locations and online at www.FreshFacedSkinCare.com.
Erica is often asked to speak about skin care at conferences, women's groups, and seminars across the country. She truly has found her passion and loves to help others achieve their best skin ever. Erica is a native Delawarean, growing up in Bear, DE. She now resides in New Castle, DE with her husband, Carl and son, Andrew.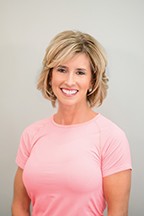 Cathy McDougall
As a Personal Trainer and Fitness Coach, Cathy McDougall believes that living a healthy life shouldn't be complicated, confusing or time-consuming. But with so many conflicting views on dieting: Paleo? Vegan? Low-carb? And exercise: High intensity? Weight training? Cardio? It's often difficult for people to begin, or stick with ANY type of lifestyle change.
That's why when Cathy takes on new clients, she takes the time to get to know them. She finds out how much they work and sleep. She'll get to understand the stressors in their lives, and she'll look closely at the everyday demands on their time. Because without knowing HOW a person lives, it's impossible to know how to help him or her make sustainable, realistic changes.
As a team, Cathy and her client work towards discovering ways to make healthy living a habit, not a chore.  Together they problem solve. They'll look for habits and behaviors that may be sabotaging fitness goals, and work to create healthy substitutions. They'll look at the challenges and obstacles that may have prevented them from losing weight or exercising in the past. Cathy firmly believes that every day we are all given a clean slate, and a new day means a new chance for success.
There's an expression that says, "you can't exercise away a bad diet." Eating and exercise go hand in hand.  As a National Academy of Sports Science certified trainer, Cathy can design exercise programs that have realistic goals, and realistic challenges.  As a Nutrition Coach, she can help clients learn how uncomplicated and rewarding a whole foods, balanced diet can be.
Cathy is a former TV reporter, has competed in several Figure Competitions for the National Physique Committee, and is the mother of two "millennial" sons. She understands "busy," But she also understands how rewarding a fit, healthy life can be.
Cathy does personal training in her home, and clients' homes. She can be reached at: [email protected] or (610)-308-7185.
Thank You…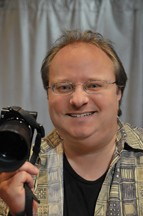 To Our Photographer
This issue, our People in Profile were photographed by Shannon Adelson of Adelson Media, Inc. When you look at the beautiful photos that he did for us, you will see why Shannon is one of the top photographers in Delaware.
Shannon Adelson has been doing photography since he was a child and has always been involved in the arts. He has been shooting semi-professionally since 2005, and officially opened his own business, Adelson Media, Inc., in 2008. In addition to photography, he has a background in managing, marketing and social media for online retailers. When an opportunity to shoot entertainment events presented itself, he decided to follow his passion and begin full-time with Adelson Media, Inc.
Shannon said that the process of taking pictures has always been fun; but recently he discovered the joy and wonder of making portraits. Using creative compositional elements like light, color, framing, gesture, expression, and depth of field. Every image can tell its own story.
Thanks Shannon for a great job!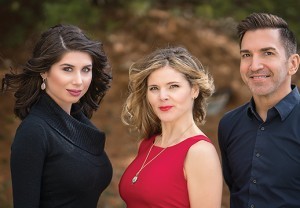 To Our Stylist
At Amelia Paris Salon & Spa we are inspired by your power to transform! Our mission is to insure that you not only meet, but also exceed your individual beauty goals. The award-winning stylists, colorists and technicians of Amelia Paris Salon & Spa at Brinton Lake travel annually throughout the world to be educated on the latest industry advancements and techniques. Our artisans provide you with world-class products and services in a friendly atmosphere free of pressures or pretention.
Christine D'Alonzo
Amelia Paris Salon & Spa
Briton Lake Shopping Center
100 Evergreen Dr #123, Glen Mills, PA 19342
Nicole Roberts, Makeup Artist & Esthetician
The privilege of completing my 5th cover of The Women's Journal Magazine as a makeup artist has given me a rewarding experience in editorial work. Going behind the scenes to create the look of a brand is one of the things that excites me the most about being a makeup artist. I have been specializing in makeup, waxing, and facial services at Amelia Paris Salon & Spa for two years. In the past year, I have created an online presence, going by the name 'The Cosmo Chameleon' on various social media platforms like Instagram, Youtube, and Facebook. Each serves as my creative outlet for teaching my craft. Catch one of my online tutorials or head into the salon and experience the luxury of an organic facial, arched brows, and a fresh new look here at Amelia Paris Salon & Spa.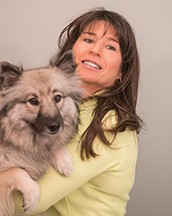 To Our Location
A special Thank You to Forever Fit Foundation for allowing us to have our profile photo shoot at their location.  Forever Fit Foundation, founded in 1993 by Nonnie/Nancy Hawkins Rigg in Dover, offers core centered personal training and rehabilitation from three locations: Dover and Rehoboth, Delaware and Mendenhall Station, Pennsylvania. Whether you are looking to tone your body, lose weight, work through post rehabilitation issues, or are an amateur or professional athlete looking for the competitive edge, Forever Fit Foundation offers an approach to help you.  Contact them at 302-423-1816/Mendenhall, 302-698-5201/Dover and Rehoboth.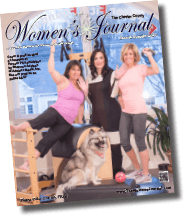 On The Cover . . . We would like to thank Nancy Hawkins-Rigg, founder and owner of Forever Fit Foundation for hosting our profile photo shoot. Forever Fit Foundation is located at 328 Kennett Pike, Chadds Ford, PA with locations also in Dover, DE and Rehoboth Beach, DE.  I would like to also thank Erica Suppa, owner of Fresh Faced Skin Care™, for providing space in her lovey studio for hair and makeup.
I would like to thank Christine D'Alonzo, Owner of Amelia Paris Salon & Spa at Britton Lake, and her wonderful team of stylist and makeup artists for providing hair and makeup for our shoot. Amelia Paris is located at 100 Evergreen Dr., Glen Mills, PA. To book an appointment or to just find out more about Amelia Paris call 610-558-4911, or visit them at amelia-paris.com.
Mr. Shannon Adelson, of Adelson Media, Inc. was our photographer for this shoot. We are pleased with his great eye for photographing and his professional ease in dealing with each of our participants. You can contact Shannon at 484-748-0166, or email him at [email protected] To see more of Shannon's work, check out his website at www.shannonadelson.com.
We were honored to have three beautiful businesswomen to participate in our 2nd Quarter Shoot for Chester/DE County, and I hope that you will let them know that you read their profiles in the Women's Journal. Complete profiles on each of the participants are on Pages 35-37.