Chester County People In Profile
|
Third Quarter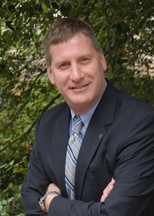 Matthew J. Fagan, M.D., MS
Matthew J. Fagan, M.D., MS, is dedicated to restoring women's quality of life. He is a board certified urogynecologist with Christiana Care Health System's Center for Urogynecology and Pelvic Surgery.
Dr. Fagan is driven by his desire to help women deal with common – but too often untreated – pelvic floor conditions, including urinary incontinence, fecal incontinence and pelvic organ prolapse. "Helping my patients achieve their goals of improved quality of life and restoring normal function is very satisfying and keeps me motivated to do my very best to bring the latest treatment options with the best outcomes to my patients." Dr. Fagan will partner with you to find the right treatment that best fits your lifestyle.
After earning his Bachelor's and Master's degrees from the University of California, San Diego, Dr. Fagan graduated from Jefferson Medical College and completed a residency in obstetrics and gynecology at Thomas Jefferson University Hospital. He then completed a fellowship in female pelvic medicine and reconstructive surgery at the Greater Baltimore Medical Center/University of Maryland and Johns Hopkins Bayview Medical Center.
Dr. Fagan is board-certified in obstetrics and gynecology and board-certified in female pelvic medicine and reconstructive surgery. He has been in practice in Delaware and Chester Counties since 2006.
Dr. Fagan is actively involved in medical education for both medical students and obstetrics and gynecology residents. He is the director for medical student education in the Department of Obstetrics and Gynecology at Christiana Care Health System. He has twice been recognized with the Council on Resident Education in Obstetrics and Gynecology's award for faculty excellence.
Dr. Fagan is a resident of Garnet Valley, Pennsylvania, and is proud to live in the communities he helps to care for. He is married to fellow Christiana Care physician, Dr. Heather Fagan, and they have three young boys. He is actively involved in area youth sports and enjoys doing just about anything that involves spending time outside with his sons, especially fishing, hiking and skiing.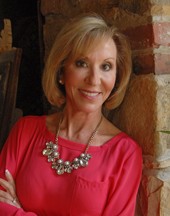 Linda Wawrzonek
Linda Wawrzonek was born and raised in Brooklyn, New York and decided when she was very young that she wanted to be a nurse and ultimately received her Bachelor's degree in Nursing from Adelphi University.
Linda is owner and operator of Pure Beauty Medspa in Kennett Square, Pa.  Linda has been a Registered Nurse for 39 years, working in many different areas of nursing.  She became interested in cosmetic nursing several years ago and became a certified nurse injector.  Linda transforms her client's faces, taking years off their appearance.  She takes great pride in helping her clients feel and look beautiful  and younger.  Consultations are always complementary and result in an individualized plan for each client.
Residing in Chadds Ford, she is the mother of four children and four dogs, all of whom keep her very busy when she is not at work.  In her free time, she also enjoys golfing and traveling, and every Friday afternoon, you can find Linda volunteering at Wings for Success.
Pure Beauty Medspa is located at 829, East Baltimore Pike and is located inside of Salon Secrets Day Spa. Visit our website to learn more information about the different treatment options we provide at www.purebeauty-medspa.com. To set up an appointment or learn more, email [email protected] or call us at 610-388-8200 or 610-416-8543.
"Linda makes me feel my best by achieving. Her number one priority is to work to achieve a natural look.
Linda is excellent in her field. She is personable, compassionate, knowledgeable and extremely talented. I am always comfortable in her hands, as she listens to what I would like to achieve and then delivers excellent results.  5 stars, highly recommend!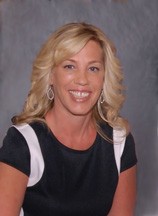 Carolyn Schofield
Carolyn Schofield started her career with Loch Narin and quickly moved up to the position of manager of the upscale Farmhouse Restaurant in Avondale Pennsylvania. After a period of time she rose further up and added to her responsibilities, becoming manager of The Greathouse restaurant as well, in addition to The Tavern and Terrace facilities that are part of The Greathouse and adjoining Round Room.
After years of managing these extensive properties she decided to add to her skills and experience by accepting corporate management positions in two major international hotel groups. Carolyn specialized in management, sales and logistics of large corporate functions including weddings, conventions, seminars, and other large venues, adding to her skills and knowledge over a number of years.
After her stints in the corporate world Carolyn returned to Loch Narin to put her wealth of experience to good purpose. She now serves as sales and marketing manager for all the various functions that Loch Narin is renowned for, including weddings, corporate conventions, parties, Barmittzphs, remembrance parties and golf outings.
For additional information about the property or to schedule a personal tour, please call Carolyn Schofield at 610-268-5994, or email her at [email protected]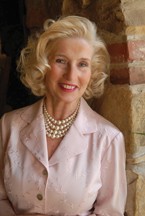 Barbara Barnes
Barbara Barnes was born to work in the hospitality business!  From a very young age, she had a passion and desire to help folks have a wonderful and memorable experience even if only for an afternoon tea or a cold beverage while traveling to an exotic location.
Following graduation from Goldey Beacom College, Barbara was hired by the DuPont Company and settled into the corporate life for a short time until she was accepted as a flight attendant for TWA.  She loved flying and imagined she had landed the job of a lifetime until she met her future husband Robert.  It became very clear to both of them that flying across country and the long separation was not going to work for this couple!  She turned in her wings, came home, married her wonderful husband and went back to work for DuPont.
Soon after returning to DuPont, an opportunity presented itself for Barbara to join the illustrious and awarding-winning team at the Green Room in the Hotel du Pont as a hostess/group leader and then as the first female Captain.  In the early 70's, restaurants of this caliber only hired male employees to fill this role.  She became well known in the community and served dining patrons around the world who were always pleased to see her winning smile and enjoy the gracious hospitality of the elegant Green Room.
A next step in her progression was to join the Hotel du Pont sales and marketing team as a sales manager responsible for selling, organizing and planning events at the property.  Her attention to detail and organization skills led to her becoming the Director of Sales for the Catering Department.  This is where Barbara really excelled and planned the most extravagant and magnificent parties, galas, weddings, debutante balls, corporate events and all manner of high level social events.  Barbara was grateful for the opportunity this position afforded her as she met many past Presidents of the United States, royalty, diplomats from around the world, famous stars of stage and screen, and local business leaders with whom many became friends.  After 40 years of carefully handling the most important events in a person's life, Barbara chose to retire and planned to spend many hours enjoying travelling and walking along the beach with her devoted husband.
This short lived dream of a lady of leisure did not actually happen.  As Barbara was saying goodbye to her friends at the Hotel du Pont, she received a call from Gini Smedley, owner/proprietor of Loch Nairn Golf Club.  Gini had heard Barbara was leaving Hotel du Pont and thought what a fabulous opportunity to hire Barbara in her sales and marketing department to become a part of the Loch Nairn team.  Knowing the quality and the standards and being a regular patron of Lock Nairn herself, Barbara had no hesitation in becoming a part of this beautiful facility.  She has never regretted that decision and continues to help create the most magical moments for the guests of this fabulous facility known as "A Jewel in the Country" located in the heart of Chester County. She has managed to still carve out quality time for those walks along the beach with her husband, her son Chris and his lovely wife Katie.
For additional information about the property or to schedule a personal tour, please call Barbara Barnes at 610-268-2935, or email her at [email protected]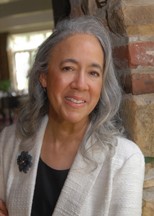 Yvonne DeLoache
Originally from Ohio, Dr. Yvonne DeLoache received her dental degree from the University of Michigan, School of Dentistry.  After graduation Dr. DeLoache went on to serve in the United States Public Health Service where she completed a General Practice Residency at the USPHS Hospital in Baltimore, Maryland. After her Residency, she came to Chester, Pennsylvania, to work with the National Health Service Corp, a division of USPHS. Upon finishing her work in Chester, Dr. DeLoache opened her dental practice in West Chester and has been a "hometown, family dentist" ever since.
Dr. DeLoache married R. Blake Edmonds, DMD in 1986. The loves of their lives are their two sons.  After their second son completed his undergraduate education, she was blessed to receive a teaching position at the University of Pennsylvania, School of Dental Medicine.  She has been there four years and if you check with any of her students, friends, or family you will hear the same refrain, "She loves it." Dr. DeLoache says, "Working with my students is a true calling and a great joy for me. The students become like family."
With family as a top priority, Dr. DeLoache truly enjoys being a small town dentist where her patients are also "like family." She invests the time to get to know them well, answering their questions, allaying their fears, mourning with them during sad times, and celebrating their successes. Laughter is always on the menu at her office as she and her staff work to restore patients to good dental health.  Committed to patient education, Dr. DeLoache believes that patients need clear, concise, and accurate information to make the best decisions about their dental care. Her goals in education are not only for her patients and her students but also for herself. Constantly learning and taking courses, she offers the latest dental procedures to her patients. Teaching at Penn keeps her on the cutting edge of her profession as she is regularly exposed to the latest in techniques, clinical procedures, and equipment.
Dr. DeLoache and her family are longtime members of The Church of the Good Samaritan in Paoli. In her free time she enjoys reading, writing, painting, and has recently started fly fishing.
A warm friendly atmosphere and great patient care are a description of Dr. DeLoache's practice. Come and join our dental family for good friends, good health, and beautiful smiles.
Thais da Silva Viggue
Thais da Silva Viggue, the founder and baker of Dia Doce, never in her wildest dreams imagined she'd launch an award winning gourmet cupcake company. Thais grew up in a small town outside of Philadelphia and graduated from Virginia Tech with a Bachelor in Fashion Design and Merchandising Management. While working in the heart of New York City, she was inspired to start something of her own; a food truck specializing in beautifully crafted and locally sustained cupcakes. In 2010 Thais relocated back to Chester County to follow her vision along with her husband and newborn son. It is, of course, Dia Doce's signature flavors (like Berry Basil-ade and Bacon Maple) paired with quality local ingredients that set it apart from competitors. Dia Doce's cupcakes are freshly baked every morning with the menu changing weekly based on seasonal, locally sourced ingredients. Since Dia Doce's inception, over one hundred all natural recipes have been developed. Now four years since Dia Doce opened, Thais has many awards on her wall including Winner of Food Network's Cupcake Wars, #1 on the Philly HotList and multiple wins for Best of the Main Line. Stop by Dia Doce's hidden gem in the borough of West Chester or look for Thais' bright green truck and follow her in her journey as Dia Doce grows each day. To contact Thais please visit Dia Doce's website at www.diadoce.com.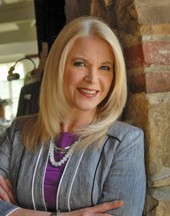 Suzana Zarnescu
Suzana Zarnescu is the manager of the Forever Fit Foundation pilates studio located in Mendenhall, PA,  with two other locations in Dover and Lewes, Delaware.   Suzana feels especially at home in the Chester county location and often refers to herself as the "Pennsy" girl.
Forever Fit Foundation is Delaware's premier fitness and personal training facility.  Forever Fit clients train in a full apparatus studio to develop strength, control and flexibility using Joseph Pilates' method of more than 500 exercises that can be performed on the apparatus or the mat in private, duet or group sessions.  Pilates strengthens the core and increases body awareness utilizing the mind/body connection.  Clients have stated they become more in tune to how their bodies  move and function during  everyday activities after starting  their pilates training.  In addition to being a key component to fitness, pilates is an excellent rehabilitation system for back, shoulder, hip, knee and repetitive stress injuries.  At Forever Fit Foundation, we work with individuals, as well as elite athletes, who are looking to improve their health and well-being.  We offer personal and athletic training and post-rehabilitative therapy in a private setting.  We take a personal approach to every client, giving each an individual custom program of strength and flexibility training related to their specific needs and fitness goals.
Suzana is passionate about movement and can always be spotted with an anatomy book as her companion.  She started her training in the Vaganova method of classical ballet.  Her conditioning in pilates thru ballet sparked her desire and fueled her intention to embark on teacher training.  She obtained full equipment and mat certification and has been a Certified Pilates Instructor for over 10 years.  Suzana is also a certified massage therapist, as well as Level  1 Neurokinetic  therapist (NKT),  Muscle Energy Technique (MET), Ki Hara resistance stretching, Neuromuscular Reprogramming (NMR) and barefoot shiatsu therapies.  She is committed to continuing professional education and is enthusiastic about educating and equipping her clients with proper movement techniques needed for everyday living as well as sports specific activities.  She attends numerous workshops, lectures and seminars each year to stay abreast in the field of movement therapy.  Her training philosophy has always been — Motion is Lotion!  Suzana is dedicated to her clients and cares deeply about the level of quality training she offers at Forever Fit Foundation.  She is confident in her ability to train clients who want to get in shape, come back from an injury and/or take their fitness to the next level.
If you have any questions about fitness training or would like to contact Suzana, she can be reached directly at 610-742-8060, or email her [email protected]  The studio is located at 328 Kennett Pike, Suite 201, Mendenhall Station, PA.  You can also check out Forever Fit Foundation on the web at www.foreverfitfoundation.com or contact our main Dover site at 302-698-5201.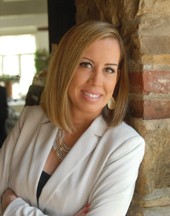 Jillian Tuskweth
Jillian Tuskweth made her lifelong dream come true in 2008 when she opened Jillian Grace Salon in West Grove, Pennsylvania.  After more than 12 years in the beauty industry, working in high-end salons in Delaware and Pennsylvania, Jillian was ready to combine her passion for both beauty and business.  Prior to starting her salon, Jillian's work was featured in many local and national publications, as well as fashion shows. She has won numerous awards for her talented skills and most recently was featured in Salon Today Magazine for receiving a STAMP award for her salon.
Being a full-time single mother and entrepreneur, Jillian understands the needs of a busy woman.  She hopes to cultivate an environment for her guests that feels like they are visiting a "girlfriends house" to relax and rejuvenate. To rejuvenate herself, Jillian enjoys kickboxing, adventures with her daughter, is a self-proclaimed foodie and spends as much time with friends and family as possible.
If you have ever had the pleasure of being a guest at Jillian Grace Salon, you may have noticed a different vibe as you walk in.  The warm and friendly staff works together as a team.  This is all thanks to Jillian creating an atmosphere where her team empowers each other instead of competing.  The chic décor and calm environment allow Jillian Grace Salon guests to feel truly pampered and escape their day to day lives, even if only for a short period of time.
The team at Jillian Grace Salon specializes in advanced hair color techniques and hair cutting.  Our skin treatments not only help with healing skin issues but also provide a relaxing experience.  An organic wax from Italy is used for their well-known eyebrow styling. Jillian Grace Salon is partnered with the New York based brand Bumble and bumble, who keeps stylists abreast of the newest and latest trends. They also carry Dermalogica, the number one choice of skin care professionals worldwide.
Jillian Tuskweth leads her team through her devotion and constant innovation.  Advanced education in both technical and communication abilities is a high priority at Jillian Grace Salon, along with exceptional customer service.
Visit JillianGraceSalon.com for more information.  New to Jillian Grace Salon or interested in trying a new service? Download our $20 gift under Special Offers and book your appointment today!
Jillian Grace Salon is located at 390 Vineyard Way, Suite 401, West Grove, PA 19390. Call 610-869-4114 for reservations.
Special Thank You…
To Our Location
You will feel like you are on vacation when you visit the extraordinarily charming destination, Loch Nairn. The golf course is the home of over seven hundred assortment of trees, streams, lakes and ponds and designed for both the seasoned golfer looking for a challenge and the hobbyist seeking solace in nature. There are three separate and equally alluring restaurants for any occasion. Visit 'The Tavern' for a more casual dining experience after a round of golf or for Sunday brunch, 'The Greathouse' would be a most memorable venue for a wedding or a special event. Or step back in time at 'The Farmhouse' for a truly enchanting experience. Explore Loch Nairn for yourself on our website at http://lochnairn.com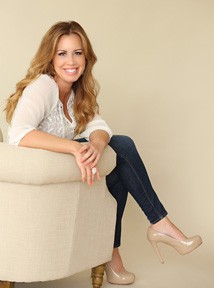 To Our Stylist
Jillian Grace Salon is a modern, fashion-forward salon dedicated to creating beautiful hair design, hair color, skin and nail care. Their team consists of a special group of highly talented designers, skin therapist and an exceptional guest services team. Centering their vision around team culture, they share a common goal to provide the highest level of customer service.
Jillian Grace Salon is located at 390 Vineyard Way, Suite 401
West Grove, PA 19390. To book an appointment call 610.869.4114
HOURS:
Tues 9 – 6
Wed 11 – 8
Thurs 9 – 8
Fri 9 – 3
Sat 8 – 2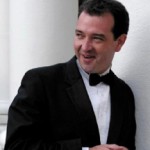 Roy McDowell
Royal Photography's owner, Roy McDowell, brings a wealth of experience, both creative and business, along with an unmatched ability to put people at ease, to every occasion he photographs.Over the past 18 years, Roy McDowell has captured "that" moment for more than 300 brides and grooms and preserved high school memories too numerous to count. Such exposure has led Roy to become one of the most recognizable photographers in Delaware. He creates a lasting impression, not only of an event, but of himself. The pride, precision, and passion he exudes has compelled brides-to-be to track down, "the photographer who took their senior portrait years before". Roy exhibits this same commitment and customer service when working with the many schools and businesses with whom he's managed contracts. "The consumer drives the product I provide; not the other way around". With the help and support of family, friends, and business associates, Roy McDowell strives to achieve his goal of providing an unforgettable experience with superior photographs, exceptional customer focus, and lasting relationships.
Owner of Royal Photography
royalphotographyde.com
[email protected]
302 438 1308