Cheers To Great Stuff Savvy Resale In Celebration Of Its 2-Year Anniversary!
|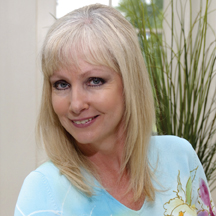 By Dale Maahs,
General Manager
"But it doesn't look like a resale shop."
I can't tell you how many times we hear that from first time customers. And we sure are happy to hear that because our mission is to provide the community with high quality women's clothing, shoes, accessories, and home furnishings at a fraction of the original price. We want you to walk in our doors in the Talleyville Center and think you stepped into a chic boutique except without the price tags of one.
We are very excited to celebrate our 2nd Anniversary this October!  We are grateful that the community has embraced our shop and our mission; and grateful too for the hundreds of community members who donate their gently used items and customers who make it a point to shop here. Our 50 plus volunteers, several of whom are breast cancer survivors, help with everything from customer service to window displays to sorting through donations. They give their precious time to a great cause and without them; none of this would be possible.
And we are especially grateful for all the support because it allows us to generate revenue for the Delaware Breast Cancer Coalition (DBCC). As many of you know, all of our net proceeds benefit DBCC's local programs that help women and men impacted by breast cancer in our communities.  We are happy to announce that in our first year of business we presented a check in the amount of $40,000 to DBCC and we hope to give a lot more this year.  Your support helps make this all possible! THANK YOU!
This past year has been an exciting one to say the least!  Donations have been more abundant than ever, new customers are finding out about us and our loyal customers are bringing in their families and friends to donate, shop, and volunteer at Great Stuff!
We also had a lot of fun this past year by being involved with a number of special events, like our private shopping events, known as "Sip and Shops". Several local businesses and organizations, such as the New Castle County Chamber of Commerce as well as many of our loyal customers all enjoyed a private shopping extravaganza. Also we were thrilled to be asked to participate and arrange a fashion show for the residents of Shipley Manor, a senior center in North Wilmington and being asked to help judge a fashion event during Tanger Outlets Fashion Week in Rehoboth Beach. Our volunteers helped to raise even more funds for DBCC at the "Race for the Pink Ribbon" held at the Wilmington Riverfront and helping out at the Designer Bridal Gown Sale. To top it all off, Great Stuff was recognized by Delaware Today Magazine as the "Best Resale Shop" in its 2012 Best of Delaware issue. We were thrilled to be recognized by such a prestigious magazine and got to attend the fabulous Best of Delaware Party at Dover Downs.
As we look forward to all of the wonderful possibilities for the coming year, we invite you to join us for our 2-year Anniversary Celebration October 16-20.
Special sales, promotions and a lot of fun stuff will be happening all week long.
On Thursday, October 18, the Women's Mobile Health Screening Van will be in our parking lot to provide screening mammograms. To make an appointment or if you have any questions, please call 1-888-672-WMHS.
Remember October is Breast Cancer Awareness Month, tell a friend and get your mammogram!
And then finally, on Saturday, October 20, we will have our big celebration with fun activities and of course, cake! We hope to see you at Great Stuff, stop by and help us celebrate!
Testimonial:
"When I heard about Great Stuff, I wondered if it was too good to be true. However, my love affair with the volunteer staff started on the first visit and has continued from there. My joy is finding the perfect outfit whether it is for a wedding, a work event, or a casual party and my expectations have been surpassed with every visit to Great Stuff. The volunteers have become my "Saturday Sisters". I cannot wait to pop in and see everyone (along with doing a little shopping) on a Saturday.  These people work so hard to please others through volunteering of their time and giving of their energy. It's a quiet satisfaction for them as they put their heart and soul into a worthwhile cause." ~ Cheryl Phillips of Wilmington