Centurian Café & Gifts
|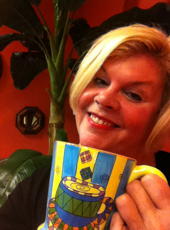 By Torrey Malekzadeh
Every morning at 7 o' clock, the doors to Centurian Cafe in Abby Medical Center unhinge and open up for business, accompanied by the lighting of a small fluorescent sign that flashes a word that most of us love to see early in the morning: "COFFEE". But the café has been bustling with life even before the doors are opened to the public. The owner, Deb Malek, arrives an hour ahead every day after shopping for fresh ingredients at the local market in order to prepare the Café for its daily special, cook up a pot of fresh homemade soup, prepare the coffee center with freshly brewed coffee and to organize her gift shop so that her best and most attractive gifts are displayed brightly for anyone who may want to get a present for someone visiting for medical reasons, or when the holidays approach, a gift for a family member or friend.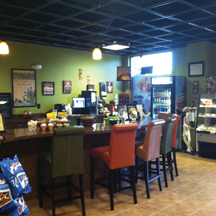 The café has been serving the visitors of Abby since it was opened last winter, and since then has become popular with the medical centers regular visitors and staff. It's deliciously unique menu allows a wide variety of breakfast and lunch options for anyone who wants to grab a good bite on the go. The café has since become so popular that customers prefer to sit down and have a delicious home cooked meal then pick up a cold sandwich from any fast food restaurant.
What started off as a dream for a woman who loved to cook for her friends and family has become a warm and welcome place to sit, listen to nice music, enjoy a fresh cup of coffee, and eat fine quality food in a friendly environment.