Can It Be A Sellers Market? Yes!
|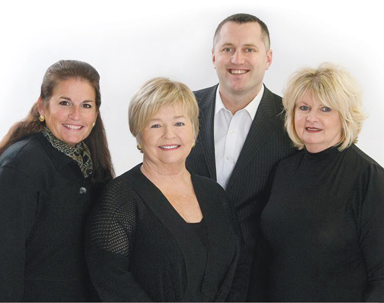 By: Mary Laskaris, Realtor
Mary Laskaris and Associates,
Prudential Fox and Roach
Have you heard the latest buzz?
If you are looking to buy or sell a house, Mary Laskaris and Associates is your first choice to call! Our goal is to provide the highest level of service to EVERY client and we know the only way to achieve this is by providing exemplary personal service and professionalism. With over 30 years of real estate experience in Delaware and Pennsylvania, you can rely on us to provide the specialized assistance you deserve.
WHAT ABOUT THE SELLERS?
Can sellers achieve their goals, or is success just not possible in today's market?
The answer is YES!  We all know it is a buyer's market but a seller can find opportunity too.  Even if a seller loses some value when selling a house now, they save when buying a new home at a price lower than if they had bought at the peak of the market.  Couple this with today's exceptionally low mortgage rates and the potential savings soar!
If you are ready to sell your home now, success comes down to how well your property competes with others on the market.  A review of recent comparable sales, the condition of your property, and setting a realistic asking price all come into play.
Is your home the best value in the area?
If you really want to sell, it needs to be!
(Excerpts from Larry Flick, Chairman and CEO, Prudential Fox and Roach, Realtors, 2011)
Mary Laskaris can be reached at (302)383.9644.
Prudential Fox and Roach is an independently owned and operated member of Prudential Real Estate Affiliates, Inc.,
a Prudential Financial company. Equal Housing Opportunity.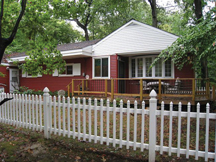 3 Featured listings
301 Woodcroft Avenue, Gordon Heights
Rustic ranch in popular North Wilmington is a nature lover's paradise.
Was $249,000…now asking $235,000.
3 Gale Lane, FairthorneBeautiful Greenville Twin
with first floor master bedroom suite. Asking $535,000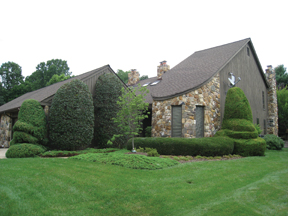 23 Shadow Lane, Chadds Ford
Gracious 4 bedroom house on 3 gorgeous acres in
Unionville-Chadds Ford School District.
Asking $699,000
Mary Laskaris, Realtor 302.383.9644
Diane Penna, Realtor 302.598.9088
Corby Spruance, Realtor 302.530.1898
Kristi Prosceno, Team Manager 302.426.6187
Mary Laskaris has been a knowledgeable resource for Real Estate matters in Delaware and Pennsylvania for over 30 years. She has negotiated over $300 million in sales during her impressive career. Mary has been continuously recognized as a Member of the President's Circle and recipient of the Leading Edge Society award for Prudential Fox and Roach Realtors and is ranked in the top 5% of Real Estate agents in the United States. Her personal approach and high level of service is what Mary's clients say makes her a great choice when choosing a realtor.
Testimonials:
• "Mary has been so patient and understanding of my needs. She is truly a pleasure to work with."
~ Chris C.
• "Not only was Mary sensitive to the emotional aspects of the situation she was knowledgeable and professional in all aspects of the technical end."     ~ Michael L.
• "Thank you Mary for the much needed guidance and support, you are the best."     ~ Melania S.
• "Mary was so helpful…this was our first house and we felt at ease the entire time."     ~ Peter B. & Amanda R.