Blindsided By Life! How To Overcome The Unexpected.
|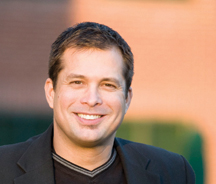 By Joe White
President and Founder of Get Life Coaching.
2008 Entrepreneurial Advocate of the Year
You have planned for a life. Perhaps it is a life in which you have met the partner of your dreams only to realize one day that they have fallen out of love with you, and now you are alone. Or, perhaps your well thought-out career path suddenly came to a screeching halt when your company announced its downsizing plan. Maybe you've lost a loved one, or an unexpected illness has destroyed your plans. In the end it is all the same; where you thought things were going and where they are now headed are nowhere close, and it doesn't feel good at all.
Life Is Not A Straight Line
We are taught to believe that life IS a straight line… That we work our way through school and get a diploma, perhaps follow a similar linear path and get a degree or even a PhD. Somewhere along the line, we fall in love, get married, and have children. I'm sure you get the idea. Although this may sound comfortable, it's merely a myth. Life is more like a series of ups and downs, turnabouts, cul de sacs, and – with some grace – a wonderful ending.
Embrace The Moment
I have spent the last 13 years of my life helping thousands of people. From top business executives looking for the edge, to marriages that are on the verge of divorce, to people who have been stuck in depression for a decade, and teens addicted to pills. No matter what has led them to seek my help, the fundamental reason why I have been able to help thousands of people change is because, at their core they all have an emotional need to become more then what they have been. It is a natural law that whatever does not grow will die – humans included. The darkest, most uncertain moments often bring the greatest opportunities for us to grow, BUT, we must embrace the moment. No matter how unsure we are, it is courage that acts as the bridge from fear to faith. Faith is how we do something that we don't know how to do. You can be unsure, afraid, or even fearful, but you cannot stay in that emotion. You must trade your fear for courage.
Understand The Message
No matter what you are going through, as long as you have a pulse, you are in the game. The biggest challenge is that people quit right before they find the answer. Just as life is not a straight line, neither is finding the answer. Problems are a gift from our creator. We don't like them, but they serve us. Problems force us to grow, to challenge ourselves, to become more. We cannot, under any circumstance, allow ourselves to be defined by our problems. Who we are at our core is greater than anything we can go through. "Life ain't always easy, but it is a beautiful ride," is from a song from country music performer Gary Allan, and it has always touched me. Life is just life, and when we remember that life is not out to get us, we stop asking, "Why me?" and we start asking, "How Can I?"
Do Something About It?
Ultimately, to change anything we must take action. Too often, we get stuck in the rut of thinking about what we must do, but it isn't the same as actually doing it. Action is the great separator. It separates us from our problems, from our fears, and from where we are stuck. The more action we take, the sooner we notice if it is working or not, and the faster we get back on track and get to celebrate success.
Conclusion
Although life is not a straight line, LIFE is what we have. The gift of life is priceless, and honoring that gift helps us remember just how fortunate we all are. For life is not eternal, nor are any of our problems. The only thing that is eternal is our core!
Until next time…
I wish you love and passion.
Testimonial
Absolutely amazing! I have never experienced anything like this before. It is something that has changed me, my outlook and therefor my life! ~ Penny Marroni
Visit us on the web:
www.facebook.com/getlifecoaching
www.twitter.com/getlifecoaching