Bare Essentials Is A Bra Fitting Boutique For The Modern Woman!!!
|
Let's talk about a subject that is
near and dear to a woman's heart…..BRAS.
"We Love'em, we Hate'em, but we Gotta have'em".  No matter your size, profession, stage in life or age, feeling and looking good in your own skin is one of the most important aspects of a woman's life.  In the 1940's and 50', bra fitting was a rite of passage as young girls became young women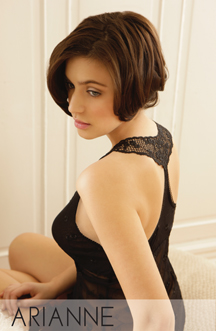 and their mother's would take them to one of the large department stores for their first bra fitting.  It usually was not a great experience for "mommy's little angel", however, mother insisted and the young girl received a good bra fitting and sound advice from a very knowledgeable bra expert.  This familiarity with bras, lingerie and "girdles" (as they were once referred to) enabled this teenager to know and understand how and why choosing the correct undergarment was so important.  Sadly, as time passed, so did professional bra consulting and individualized fittings. It would take 30 plus years of uncomfortable, saggy and ill fitting bra catastrophes' before personal and knowledgeable bra specialists would return.  The Bra-a-h-h-h-h revolution is here to stay.  Good-bye painful, ugly, too tight, too loose bras that don't fit!  HELLO comfy, soft, beautiful, just the right fit bras!   Made possible by the enthusiastic "bra guru's" of Bare Essentials.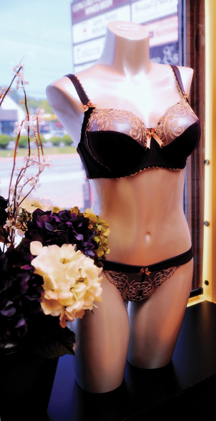 Today's women have spoken and ladies
we hear you loud and clear!
Since 85% of you are wearing the wrong bra size, it stands to reason that you are in desperate need of our help.  The continued success of Bare Essentials is testimony that Debbie Esslinger and her bra wizards are definitely doing something right.  The shop has been nominated a second time for the 2011 Best Shop Award presented by INTIMA MAGAZINE, an international publication of the Intimate Apparel Industry.  Over 150 entrants participated this year and Bare Essentials has been selected as one of the 25 finalists.  The Best of Intima sets to honor the best lingerie stores across the country and is one of the top American Lingerie events.  Winners will be announced on July 31st at a Gala in New York City.
Debbie was also selected as Woman Business Owner of the Year and a Woman of Influence by The National Association of Women Business Owners (NAWBO), Delaware Chapter.  Women-owned businesses generate about $3 Trillion in revenue and employ 16 percent of the workforce, nationally.  Pretty impressive!  This woman owned business is a winner in Delaware Today's 2011 Best of Delaware Awards, for the Seventh year.
Feel good, look marvelous. Find out what you've been
missing with your own personal fitting.