At The Very Least… Listen To The Dog
|
Hi, my name is Mindie, a one year-old Yorkie, and I have a very important job at
Lifetime Wellness of Delaware, Inc.  I am the company mascot and I get to greet
our clients and entertain them as they exercise.
Sometimes I like to tickle their toes when they are on the body bender machine, while other times I just go by to say hello and get my head scratched.  It sure is fun keeping everyone in good spirits.  I have met so many nice people and I enjoy keeping my mommy company as we wait for our customers to come i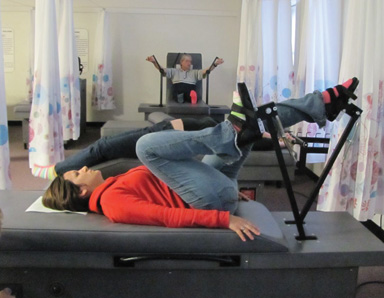 n.
We recently celebrated my birthday at work and several clients joined us at my party.
Boy, did they look silly playing games and wearing party hats.  I displayed my best behavior and was rewarded with several gifts.  I enjoyed opening my presents and making everybody laugh.  The refreshments were very good.  I even had a cake in the shape of a doggie bone (mom made it for me using cupcakes).
Sometimes I get to ride on the machines with my friends.
The best part of my job is listening to what
everyone is saying about their exercise experience:
Testimonials:

"I can't believe that I lost eight inches in just three weeks.  ~Joyce
"I work on my feet all day and since coming to Lifetime Wellness my back no longer hurts."  ~Debbie

"Exercising here gives me the opportunity to stretch areas of my body that I am not used to and      I also get a chance to relax".  ~Meade
In the past six issues of The Women's Journal, six of our machines have been described:  The Sandbag; the Waist, Tummy, Hip; the Vibrator; the Leg; Arm & Chest; and  the Body Bender.    The next machine is the Super Cycle:  This machin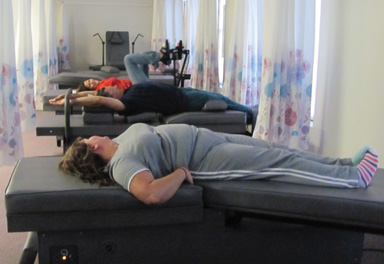 e works similar to a bicycle although you are lying on your back with your feet resting in foot plates.  The super cycle moves your legs back and forth strengthening and toning muscles in the hips, thighs, knees and calves.  The lower abdomen and lower back muscles are also toned and your ankles are strengthened.  The Stretch Machine effortlessly firms and tones upper-arms, back and tummy muscles,  improving posture and overall body tone.  The last machine is the Side-to Side machine.  This machine stretches the lower torso from side to side, toning muscles in the abdomen.  It trims the waist line,  particularly the sides of the waist.  This machine will also help strengthen the lower back and ease tension in that area.
Please call today for an appointmet, or just stop by for your complimentary trial offer.  We are sure that you will find our facility to be very relaxing and comfortable.  We offer privacy for everyone.  In addition to the nine different exercise machines, we offer everyone the opportunity,  for those who desire some cardio exercise,  to use  our treadmill and/or trampoline.
At Lifttime Wellness, we offer gift certificates for any occasion, from 1 to 26 sessions.   What a way to show someone how much you care, a gift of wellness.
Please feel welcome to check our website, www.Lifetimewellnessofde.com , to view our monthly specials.  I look forward to seeing you soon at our facility.
Love, Mindie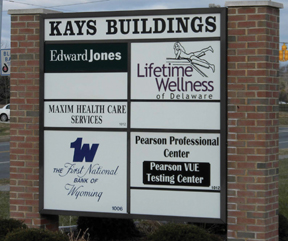 With no obligation on your part, you are invited to try their Motorized Therapeutic Exercise Machines.  Your first treatment is absolutely FREE!!  Just visit the facility at 1012 State College Rd, Ste 103 in Dover, DE. 19904.  Should you wish to contact Lifetime Wellness of Delaware, Inc the telephone number is 302-735-5626.  You may also visit their web site at www.lifetimewellnessofde.com
Bob and Judy Ballis received their Certificate of Merit to operate their business after completing a training course presented by the inventor of the exercise machines.  They also have been certified in CPR/Basic First Aid.  They offer networking opportunities at their facility and participate in community projects.  Lifetime Wellness allows groups to exercise together such as "girls night out".  Give them a call today to make your appointment.