Are You Looking For A Very Special Setting To Entertain Yourself Or Others?
|
Discover Unparalleled Fine Dining at The Farmhouse.
Where foods of rare excellence are served in an elegant provincial setting.
Intimate candlelit dining rooms, exceptional service, award-winning menus featuring The Farmhouse famous crab cakes, and many seasonal specials all contribute to a delightful dining experience. Sundays, a superb prix fixe three-course dinner is offered.  The intimate Farmhouse bar with fireplace is a local favorite. Reserve the unique subterranean wine cellar featuring the Wine Spectator Award winning wine list for a very special Chef's Table.  Enjoy summer evenings of genteel tableside service on the Farmhouse's covered outdoor patio. The 18th century Farmhouse is open for dinner Thursday – Sunday.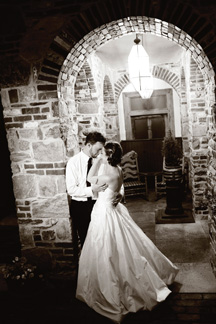 The Farmhouse is the quintessential destination.
Indoor and outdoor catering is available for parties, meetings, and corporate events.  Specializing in weddings, Chef Roland creates your menu from farm-fresh foods. No frozen or pre-made foods are ever used. The gracious Banquet Room connects to a soaring sky lit Round Room offering a beautiful view of gardens and golf course.  Sip a frosted mug of beer or special Martini in the adjacent air-conditioned Tavern with flat screen TV or dine out of doors and watch play from the Tavern's open-air brick patio.
The Greathouse and Tavern are open daily for lunch and dinner.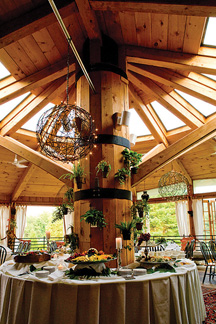 Sunday Brunch is served in Country Elegance while enjoying a complimentary flute of champagne. Free Children's menu.
Loch Nairn's impeccably groomed Golf Course
is open to the public.
This is a true shot maker's course with tree lined fairways winding through wetlands, lakes, and ponds.  There's a fully stocked golf shop, locker facilities, and Men's & Ladies Associations. Lessons are available for all levels. Be sure to stop by the uniq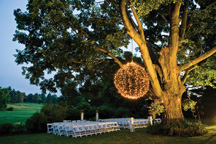 ue Tavern for food, drink, and conversation.
Discover
unparalleled fine dining at The Farmhouse
Casual dining and all manner of celebration,
The Greathouse at Loch Nairn
Visit us online at www.lochnairn.com or call 610.268.2235.