Are You At Risk?
|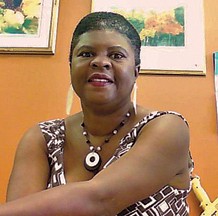 By Dolores Waddell
Studies show that olive oil may play a part in reducing rates or risk of some types of cancer, particularly colon, breast, ovarian, and prostate cancers.
A study published in the January 2005 issue of Annals of Oncology has identified oleic acid (the main component of olive oil) as having the ability to reduce the effect of an oncogene (a gene that will turn a host cell into a cancer cell). This particular oncogene is associated with the rapid growth of breast cancer tumors. The conclusion of the researchers was that oleic acid, when combined with drug therapy, encouraged the self-destruction of aggressive, treatment-resistant cancer cells, thus helping to combat the cancer. Olive oil has been positively indicated in studies on prostate and endometrial cancers as well.
One way to take charge of your life is to know your Body Mass Index (BMI); based on weight and height, it is an indicator of how healthy your body is, also, changing eating habits and using EVOO can play a part!  As quoted from the book called, The Pink Ribbon Diet, A Revolutionary New Weight Loss Plan a "certainty is the more body fat you have, the higher your cancer risk is." The book uses a plant based olive oil diet and has 150 easy recipes that use extra virgin olive oil because of the health benefits.
Not sure where to start, check your BMI and consider that a first step to healthy living. Then, stop in and taste a variety of EVOO and flavored oils to enhance your healthy eating!
Check out our new Cooking and Nutrition Classes – plan to join us and like us on Facebook.com/fusionstasterschoice. Look for the link to calculate your BMI on our website and to order your book, shop.fusionstasterschoice.com, along with the following:
•   Gift Sets: individual, wedding and corporate
•   Cooking Classes
•   Nutrition Classes
•   Free Tastings
Sources:
The Olive Oil Source web site and  The Pink Ribbon Diet book.