Adding Variety In Your Exercise Program = Good Health And Weight Loss
|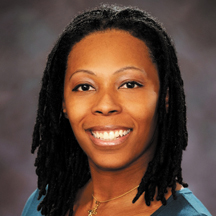 By Alisa Robinson
Exercising is one of the best ways to be in good health and to reach weight loss success.
A 2005 study conducted by The Johns Hopkins Bloomberg School of Public Health says adding variety to your exercise program may help reduce your chances of getting Alzheimer's disease. The side effects of menopause are also helped when you add variety to your exercise program according to the American College of Sports Medicine book, Action Plan for Menopause.
When you continually do the same exercise your muscles will began to recognize the routine and not respond causing you to feel discourage and not seeing progression along your journey. Yes, you're still moving and that's a good thing, but your body requires a good mix of resistant training and cardiovascular exercise to be successful.
When you're trying to lose weight and improve your health exercising is not only one of best ways to achieve these goals but it can also be the most challenging. You may feel you're out of shape and there are things you just can't do because of the weight or you may not know WHAT to do . When you experience these feelings, it's vital for you to think with the end in mind and stay focused and determined. It's too easy to give up or not go because of muscle aches, self doubt, or feeling overwhelmed. When these things come up you may find yourself saying things like,
"I am fine how I am", "I will start again tomorrow" or even "This just isn't for me, I look stupid". Those reasons are why you must add variety and make your exercise program fun.
When you're trying to lose weight you must remember you need to work your entire body, there is no such thing as spot reduction. Even if you carry your weight in your stomach and hips, you need to work your legs and arms as well. This will help you stay in good health and lose the weight properly.
Resistant training offers a variety of ways to tone and build from using dumbbells, resistant bands, to even  your own body weight. A lot of women are leery of adding resistant training in their routine because of a fear of gaining muscle and having a "bulky" appearance, let me be the one to tell you… THIS IS A MYTH! Having a good amount of muscle helps you burn more calories throughout the day! Who wouldn't want that?  Also adding a good resistant routine helps support good Bone health and has been proven to aid in the prevention of osteoporoses.
How about variety doing cardio? Of, Course! Cardio is anything that gets your heart rate up and gets your blood pumping! Treadmills and ellipticals are great but they can get redundant and boring after awhile, a good alternative is adding cardio intervals in your routine or trying HIIT (High Intense Interval Training) depending on your fitness level. These styles and others are usually offered in a class setting at many gyms and will take the guess work out of putting it all together, but of course I would recommend getting a personal trainer that will focus on your specific needs and add accountability to the mix.
When you continue to exercise weekly and you don't give up you'll be in good health and you lose the weight you've set goals for.
Feeling a since of accomplishment and seeing your hard work pay off is the encouragement needed to KEEP MOVING, by adding variety and eliminating boredom in your exercise program your goals will be achieved in NO TIME!
Alisa is the owner of Art Fitness, an Exclusive Fitness Studio in Wilmington. After researching the growing epidemic of chronic illnesses and the obesity rate in the United States reaching all times highs Alisa felt it was time to take drastic measures to teach individuals how important their body is and small changes every day can be the difference between life and death. Alisa has modeled Art Fitness to be a facility that eliminates intimidation and offers a platform for education, compassion and healthy lifestyle changes without gimmicks or quick fix promises. Alisa has been a Fitness Professional for over 7 years, certified through NASM (National Association of Sports Medicine) #1 nationally recognized certification. Alisa is also the 2012 YWCA recipient of the Empowerment Award. Alisa strongly believes it takes a strong support system to break old habits and make committed changes, it is top priority that Alisa delivers to each person she comes in contact with the motivation and encouragement needed to achieve not only fitness goals but lifelong goals as well.
Testimonials:
•  "The Art Fitness staff is both enjoyable and energetic. Workouts are never boring! Whether you have 1 on 1 session or take advantage of the group class, the trainers help design workouts to fit your needs. After just a few short weeks I can already see and feel the difference. Working out use to be a painful experience until I came to Art Fitness, now it is the highlight of my day!"      ~ Erica M.
•  "I've done numerous gym memberships in the past, but I have faithfully taking advantage of all that Art Fitness has to offer and I am happier and healthier for it. The atmosphere is pleasant, the staff is professional and friendly and the music rocks! I am losing weight, toning my body and creating habits that will do my body good. I highly recommend
Art Fitness Studio!"           ~ Teddie