A Legal Checklist For The New Year: Planning For The Success Of Your Business In 2013
|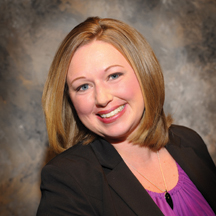 By Melissa L. Rhoads, Esq.
If you own a business, there is no doubt that you have spent countless hours dedicated to ensuring its success.  Don't let a simple oversight or misunderstanding undo all of your hard work. This article is designed as a "legal checklist" to help you think critically about your business and to determine what changes you can make to ensure success in 2013 and beyond.
Is your entity validly formed?
When starting your own business, one of the most important decisions you make is what form of entity to create.  Your choice will affect your ability to raise and solicit funds, avoid unnecessary taxation and operate your business efficiently.  If you are unsure whether you have chosen the right entity for your business or, if your business has grown or evolved since its inception, it is time to review your options.  We can discuss the pros and cons of each option with you and help you select the entity form that best benefits your business.
Have you recently reviewed your operating agreement or shareholder agreement?
Your operating agreement (if you are an LLC) or shareholder agreement (if you are a corporation) contains the rules by which your business is governed. Without such agreements, default rules established by statute and case law will dictate how matters will be resolved. In the unfortunate and oftentimes unforeseen event that a dispute arises within the business, having an updated, well drafted agreement will be crucial.  Your agreement should be reviewed regularly, and this is especially true if you have made any changes to your business, including changes in members, shareholders or management.
Also consider including succession-planning provisions and buy-sell provisions that will allow the business to plan for its future, ensure its longevity and provide continuity.
Do you have the right type of insurance for your business?
Not only is having the proper insurance vital for a business's financial success, but certain businesses are also required to carry insurance by law. Oftentimes, business owners think that insurance is a luxury that they can't afford.  However, having the right insurance plan can mean the difference between life and death for your business.  Insurance plans can provide protection for your business in a multitude of scenarios, including liability, catastrophic loss, theft, litigation, personal injury and illness. Also, you can utilize insurance to fund certain events like acquiring your partner's interest under a buy-sell agreement.
Do you have a succession plan in place?
As a business owner, it is easy to become so focused on ensuring success in the present that you forget to consider what can happen in the future.  But, where would your business be if you, your partner or key management personnel suddenly became ill? Who would take over and continue running the business?  You can't plan for disaster, but you can put a plan in place to ensure that your business will stay afloat if disaster occurs.
Having a succession plan in place allows your business to continue operating despite unforeseen death, illness or setbacks.  It can also plan for inevitable future events such as retirement.  The advantage of setting up a succession plan today is time.  Time is something you don't have when disaster strikes.  Today, you have the time to carefully explore all your options and put in place the best strategy to ensure that your business is protected should the unpredictable occur.
Do you have valid employment contracts for all your employees?
Employment disputes can arise with anyone at anytime.  Don't allow friendship and familial ties to cloud your professional business judgment. When disputes arise, and they will, the terms and conditions of that contract will govern.  Make sure those terms and conditions are consistent with your goals as an employer. Other provisions to consider including in an employment agreement include confidentiality agreements, non-compete agreements, and policies concerning severance pay and accumulation of vacation pay.
Have you updated your employee handbook lately?
A well-written employee handbook benefits both employers and employees. It is designed to contain the employer's rules and policies, thereby putting both parties on notice of what is expected of them. This is especially important for use of email accounts and social media like Facebook. The language of the handbook may also create legally binding obligations on the employers. The importance of this document makes it imperative that it is regularly reviewed and kept up to date.
Are you considering expanding your business?
A successful business expansion can be extremely rewarding both financially and professionally.  However, before your expansion can become a reality, there are a number of structural, regulatory and financial issues you need to consider, including securing equity financing, complying with environmental regulations, protecting intellectual property, lease agreements, subcontractor agreements, and changes to your business structure. If you are interested in expanding your business, please contact us so we can discuss your options.
These issues are provided to serve as a few key suggestions (and not intended to be a comprehensive discussion). Is your business positioned for future success? If you have any questions or concerns, please feel free to contact Melissa L. Rhoads, Esq. at (302) 658-6400 or [email protected] Melissa L. Rhoads, Esq. is an attorney at Tighe & Cottrell, P.A. located at 704 King Street, Suite 500, Wilmington, Delaware 19899.