A Culinary Dream Becomes a Reality
|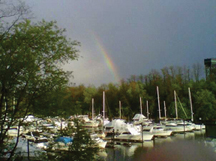 From the beginning Aqua Sol was based on family, friends and a love of great cuisine.  The idea to open a restaurant actually occurred much earlier to a sister (Jessica Busz) and brother (Curtis Busz) who, as children, drew sketches of a restaurant they planned to one day open together.
Jessica and Curt started working at The Wilmington Melting Pot owned by entrepreneur Jeffery Nichols. There, Curt and Jessica lea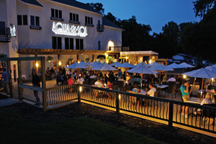 rned all the different aspects of a restaurant and what was required to make one succeed. Eventually, Curt became a manager and Jessica moved to Philadelphia to explore her interest in the culinary arts. Jessica attended the Art institute of Philadelphia and interned at some of the top restaurants in Philadelphia. Curt continued managing at The Melting Pot as well as other restaurants and along the way did some business schooling to prepare himself for what may lie ahead.  Meanwhile, Jeff kept a close eye on the brother and sister team and watched as they grew from adolescents into adults still striving for their childhood dream.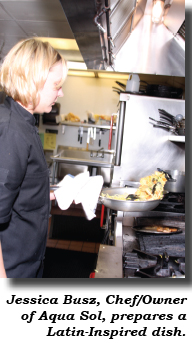 Jeff keeps his boat at the Summit North Marina where there was a beautiful building that had previously been a different restaurant. Jeff had thought about opening a restaurant there, but his wife said no. So he said "how about for Curt and Jess?" And she said yes. Next move was to call the brother and sister, whom he had watched grow, and asked if they wanted to start a restaurant with the help of his guidance and expertise in the field. Jessica and Curt jumped at the chance to follow their dream, knowing full well the amount of work and dedication it would take to make it succeed. They enlisted the help of their friends and family to clean, paint and generally transform Aqua Sol into what it is today.   The tenacity, friendship and love of food and hospitality shared by this brother and sister have never foundered and that dedication is what has made their dream into a reality.
What People are Saying about the Latin-Fusion Cuisine of AquaSol:
Great atmosphere and food


Overall rating
"Hats off to a unique cuisine and a wonderful atmosphere. Although it is out of the way, if you go, you will be back. My wife and I have been numerous times and have always enjoyed ourselves whether inside or out. The food is top notch. We highly recommend."  ~Senn
Great Place


Overall rating
"I am so glad we tried this place. The food was excellent. We were a party of 6 and everyone raved about their meal. One person is a vegetarian and, for once, there were a number of dishes for them to choose from. The service was wonderful. The waitress was attentive without being overbearing. Also, this was the first time around here that I have had a Mojito made correctly. I can't wait to go back."     ~JerseyGirl

Please call for Reservations.